Oldies Music Lyrics

50s, 60s & 70s Vinyl Record Memories.
---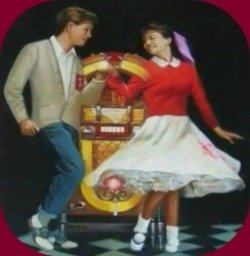 This page titled Oldies Music Lyrics takes you back to those "Lost in the Fifties" days and those wonderful old songs that currently receive very little, if any, radio play in today's fast paced digital world. 

Let me slow it down a little for you and ask you to return with me back in time to those great old songs we grew up with during the golden age of vinyl records.

I still believe there is a place somewhere on your radio dial that takes you back to this very special time and place in history..
This first song is a remake of the original fifties tune and released as a country song by Ronnie Milsap. It is Milsap's re-recording of his 27th no. 1 record from 1985 "Lost in the 50s Tonight." Praised by fans and critics alike, "Lost in the 50s Tonight" remains one of Milsap's signature tunes. And after all these years its impeccable melody is still hard to fault. 

This Lost in the Fifties remake ended up song of the year and #8 on the adult contemporary charts.    

---
Oldies Music Lyrics - Why start with this song?

I started with this song because of the video and how close it relates to the fifties and one of my favorite Doo-Wop songs "In the Still of the Night" by the Five Satins.

I simply dragged it out of the eighties and put it in the fifties where I believe it has a better fit.

---
Lost in the Fifties - First girl friend, Class Rings and Cruisin' in those Cool Custom cars.
---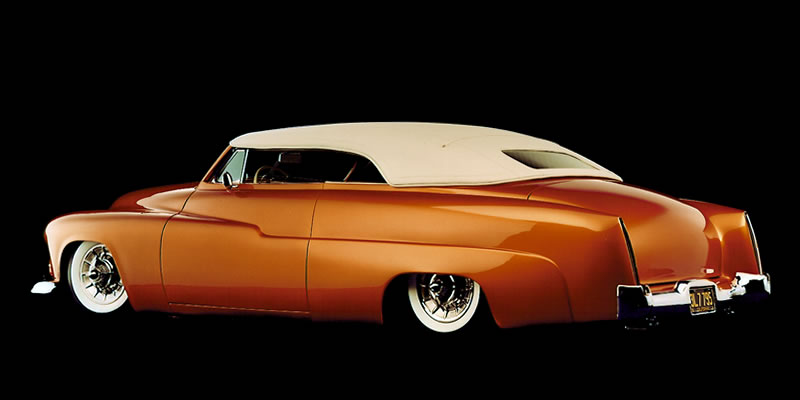 The best rides send you places just by looking at them. Timeless colors and flawless customs return you to an era when steel and pearls ruled the roads.
The late 50s through the early 60s was filled with music that makes you feel good and smile. It takes us back to a simpler, more innocent time when cars, clothes, dances and friends were important. 
We enjoyed the break-up and make-up songs, the happy songs, the feel good songs, and vocal group classics... these songs sound even better today because they're timeless. 

Remember when your girlfriend accepted your class ring, it was so cool to go steady, and how everything felt so right slow dancing to "In The Still of the Night" by The Five Satins.
Enjoy this version of this wonderful old song and relive the memories of those  teenage years.

---
Lost in the Fifties - In The Still of the Night  
Ronnie Milsap
Written by Fred Parris, Mike Reid, and Troy Seals

Close your eyes baby...follow my heart
Call on the mem'ries...here in the dark
We'll let the magic...take us away
Back to the feeling....we shared when they'd play

Chorus:
In the still of the night...hold me darling
Hold me tight...oh, shoo-doop, shoo-be do
shoo-doop, doo; so real...so right
Lost in the fifties tonight
<
These precious hours...we know we can't survive
Love's all that matters...while the past is alive
Now and for always, till time disappears
We'll hold each other...whenever we hear

Chorus:
In the still of the night, hold me darling
Hold me tight...oh, shoo-doop, shoo-be do
shoo-doop, doo; so real, so right
Lost in the fifties tonight...
---
Oldies Music Lyrics - Continue below with more great oldies.
When you click those links below imagine they're your favorite spot on your oldies radio dial. Take all the time you need, step back in time and listen to some solid gold coming out of that radio.

Here is another great duet version of this all time favorite with Lorrie Morgan and Ronnie Milsap.
---
Be sure to come back often to see all the new pages uploaded and the great oldies music you can read about and watch live videos,  just like the ones below.

Mr. Cool - Dooley and his Pink Shoe Laces - Great Video
"Oh Little One" My Favorite Jack Scott song from 1960
Conway Twitty's only #1 Pop song from 1958.
Lonely Blue Boy - A Conway Twitty fifties favorite.
Remember the Locomotion? A special dance version.
"Why Do I Love You So" from 1960 by Johnny Tillotson
"Frankie" - A Favorite 50s Teen song by Connie Francis
"Darling Lorraine" - Don't miss this wonderful rare performance.
"Do You Love Me" - An exciting Live performance by The Contours.
"You Were Mine" An original classic by the Fireflies.
Venus - Frankie Avalon's signature song.
Love Me with All Your Heart - Really nice #1 song from 1964.
Let's sneak into the 70s with Two Andrew Gold Songs.
Roy Orbison with Daisy Duke in the classic "Pretty Woman".
Poetry in Motion | An American pastime - Girl watching
"Good Vibrations" - A Brian Wilson Live performance.
"Sukiyaki" - A silly name for a sad song
Country Roads - John Denver Live.

The Music of Veracruze - The Story of Labamba
"The End' - Beautiful Classic Ballad by Earl Grant.

Just The Way You Are - Billy Joel #3 song from 1978
What's Your Name - Don & Juan #7 song from 1962.
The Tennessee Waltz - 1950 Patti Page #1 song. 
Baby's Gone - A Gene Thomas original from 1963
Skip and Flip - "It Was I" from 1959. Dust the cobwebs from your memory - you're gonna love this rare old classic.
Long Cool Woman in a Black Dress - Our new Secret Agent.
Jimmy Dean Lyrics - "Big Bad John" a Country Classic
"Burgers and Fries and cherry pies," and drive-in movies on  moonlit nights.
American Graffiti - Is this the best teen movie ever?
Looking For An Echo - Doo-Wop icon Kenny Vance and the Planotones.
"Abilene" - Prettist town I've ever seen  - women there don't treat you mean.

"Tear Time" - Grab the tissue, ladies - Wilma Burgess sad song from 1967.
"Doo-Wah Days" - Country tune with oldies melody and lyrics.
Chuck Berry - "You Never Can Tell" from 1964. Two great videos.
Neil Sedaka Hits medley - Includes "Happy Birthday Sweet Sixteen."
"Short Shorts & Believe Me" - The Royal Teens.
"Runaway" - The remarkable Del Shannon Story.
"Party Doll" - The story and sounds  of these historically important figures behind this Rockabilly classic. 
"Eddie My Love" - Teen Queens '56 story about teen heartbreak.
My Boyfriend's Back - The Angels #1 song from 1963.
"Dream" - 1944 cover by Roy Orbison with words and music by Johnny Mercer.
Lonely Teardrops - A sad ending to the Jackie Wilson Story.
The Platters Greatest Hits - Only You & The Great Pretender.

---

Go directly to the Doo-Wop page - Click Here
Best Cover Songs - Are some better than the originals?

Return Home.

---
Songs that will make you cry.
---
"Tear Time" takes you through a feminine emotional experience and will touch your heart with the lyrics, "All it takes is the smallest thought of you ... Then tear time starts crying all night through." Read more ...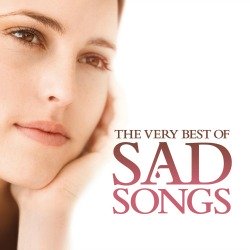 ---
Don't Break The Heart
That Loves You.

This haunting ballad is about a plea from a heartbroken teenager trying to understand why her boyfriend is going out of his way to treat her unkindly. Read more...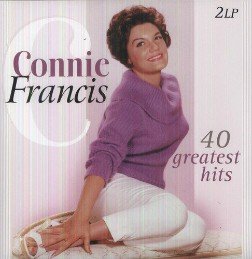 ---