Locomotion Oldies Music Lyrics

Little Eva 1962 Vinyl Record Memories
---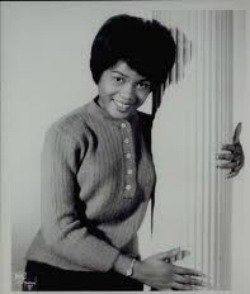 The Locomotion Oldies Music Lyrics was written by American songwriters Gerry Goffin and Carole King and made popular by Little Eva in 1962.
The song is notable for appearing in the Top 5 three times, each in a different decade.
Little Eva was the first in 1962, taking the song to the number one spot, and according to Billboard was the sixth most successful single in 1962.
In 1974 the Grand Funk Railroad's version was also a #1 song, and in 1988 an Australian pop singer named Kylie Minogue again placed the song on the US charts at #3.
This Locomotion was so popular by Kylie that it spent seven weeks at number one on the Australian singles chart and became the highest selling single of the decade. Kylie was twenty at the time.
---
Locomotion Oldies Music Lyrics
Video of Choice.
---
This song was originally released in June, 1962 the same year I graduated from High School so I wanted to use a video of Little Eva singing the song.  The reason was simple...I actually listened to the song when it came on the old AM Radio for the first time.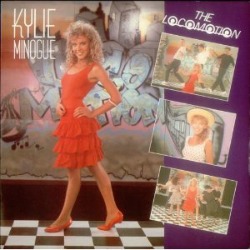 There are Little Eva videos on YouTube but the quality is poor. Grand Funk Railroad has a better quality video but it did not have the original arrangement I was looking for.
When I found the Kylie Minogue Locomotion video it was hard not to watch it more than once :-). Please enjoy this Kylie Minogue Locomotion video, but lets not forget the original young lady who first made this song popular in 1962. 
Don't forget the "Little Eva" original 45rpm record at the bottom of this page, and listen to what the original record sounded like more than 60 years ago.

---
The Locomotion
Original artist - Little Eva
Released June, 1962
Written by Carole King, Gerry Goffin

Everybody's doing a brand new dance now
Come on, baby, do the locomotion
I know you'll get to like it if you give it a chance now
Come on, baby, do the locomotion
My little baby sister can do it with ease
It's easier than learnin' your ABC's
So come on, come on, do the locomotion with me

You gotta swing your hips now
Come on baby, jump up, jump back
Oh, well, I think you got the knack
Now that you can do it, let's make a chain now
C'mon, baby, do the loco-motion
A chuga chuga motion like a railroad train now
Come on, baby, do the loco-motion
Do it nice and easy now, don't lose control
A little bit of rhythm and a lot of soul
Come on, come on, do the locomotion with me
Come on, baby, do the locomotion

Move around the floor in a locomotion
C'mon, baby, do the locomotion
Do it holdin' hands if you get the notion
Come on, baby, do the locomotion
There's never been a dance that's so easy to do
It even makes you happy when you're feelin' blue
So come on, come on, do the locomotion with me
Come on, baby, do the locomotion

From here you'll just have to follow Kylie as she adjusts lyrics to her video dance music...
---
Original "Little Eva" 45rpm record from 1962.
I remember the summer of '62 and the Little Eva Locomotion version that I still enjoy today. One of the most popular dance tunes of the day.
Eva Boyd was just 59 years old when she died in 2003.
---
Ever thought of having your own website? I built Vinyl Record Memories "from scratch" with SoloBuildIt! Click below to find out more....

 Return to Golden Oldies Main Page

Return to Home Page.