Jukebox In My Mind

Vinyl Record Memories.
The Stories Behind The Songs.

---
From early childhood I've always been fascinated by Jukeboxes. Maybe it's the drop of the coins. Jukebox In My Mind plays all my favorite memories. I hear the song play and it's an instant reminder of good times with good friends. A simple look back to those vinyl record memories of days past.

At the time it was not my intention to write stories based on my vinyl record collection. Many years later I would do just that. Jukebox In My Mind is a smooth, yet danceable or just easy-listening song that can highlight many a romantic mood. 
The song tells the story of a man who can't get over a lost love, and he uses the metaphor of a jukebox in his mind to replay all the memories and songs associated with their relationship. It's a nostalgic song that captures the emotions of heartbreak and longing.

It became the theme for my stories and over the years it has been easy to get pleasantly lost in one's thoughts. Come with me and let's reminisce about old friends and lost loves. Together we can share in a sentimental sea of nostalgia. In the corner of my mind stands a jukebox, and it's playing all my favorite memories. And I can't stop the jukebox in my mind. A great song that says it all.

---
Jukebox In My Mind Created The Stories Behind The Songs.
---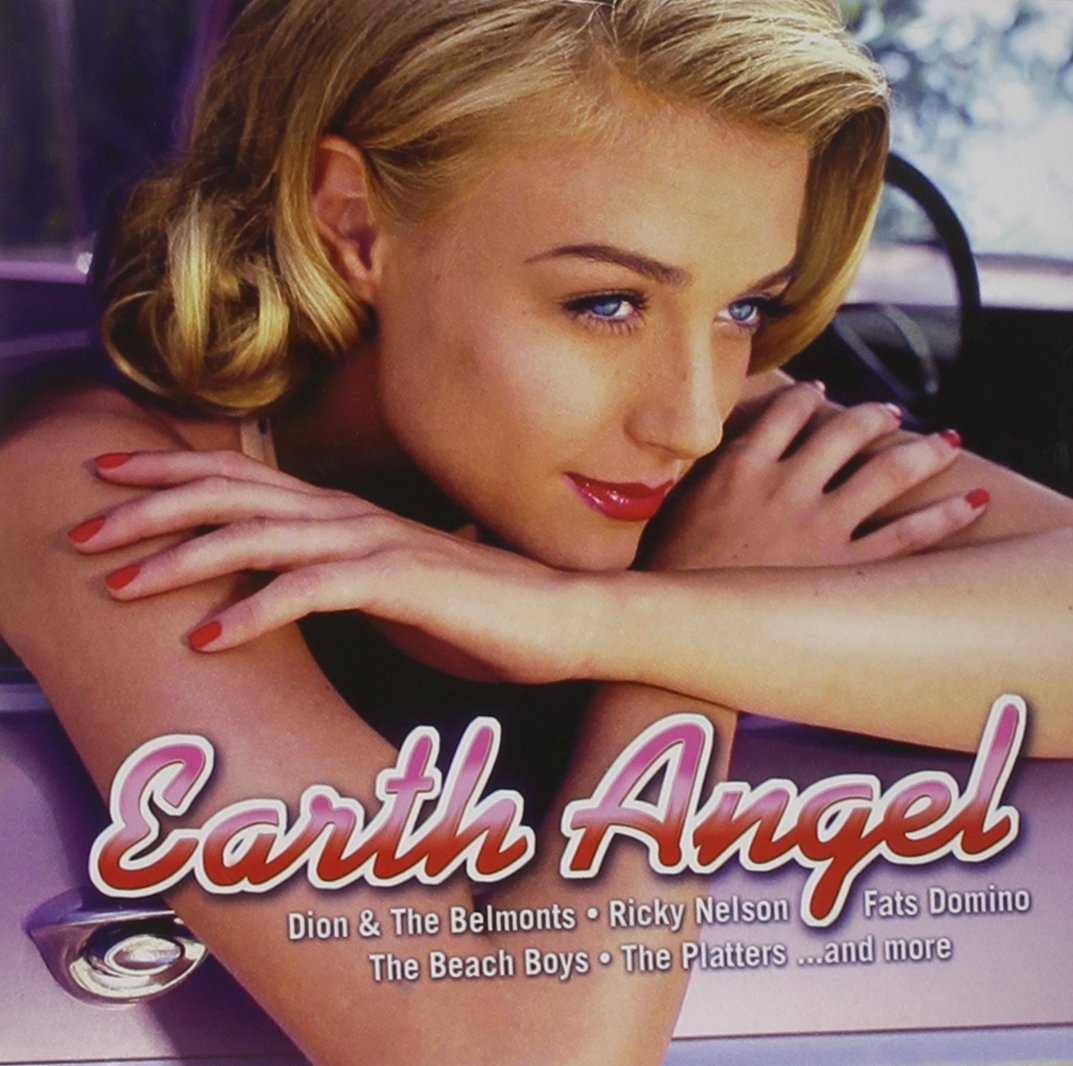 I've been asked more than a few times over the years if the stories I write are true.
Indeed, many of the stories are written based on where I was or what I was doing at the time.

I look back on my youth and recall some of those original songs that continue to be favorites more than sixty years after their first release.  Los Angeles' Cleve Duncan and the Penguins bringing back those "Memories of El Monte" and their anthem, "Earth Angel," originally recorded as a demo in a garage in South Los Angeles as the "B" side of the record.
The Penguins' only hit, it eventually sold in excess of 10 million copies, and in 2005, would be chosen by the Library of Congress to be added to the National Recording Registry.

The song made me appreciate more, the original Doo wop sounds that emerged during the early 1950s. I was actually into rockabilly and country with Elvis, Carl Perkins and Johnny Cash leading the way around the mid-fifties. As I began to enter my teens the street corner-style harmonies that were seemingly everywhere in 1958 came a whole lot closer to defining the true doo-wop experience. Girl groups, most notably The Shirelles and The Crystals, continued to knock down gender barriers, advancing their cause in the wake of The Chantels.

No longer was doo-wop the exclusive domain of African-American youth. 1958 saw a strong influx of young Caucasian groups who embraced the legitimate sound. The Elegants, Capris, Skyliners, and Dion and The Belmonts were all dedicated R&B fans. They too provided an intimate soundtrack for lovers, unlike the white pop cover groups that seemed to be everywhere only a short time earlier.
Many who write and share their memories grew up during this wonderful time in history. For each one it's a sentimental longing for the past, and another reason I continue to draw on the Jukebox In My Mind for many of my related stories.

---
It's Playing All My Favorite Memories.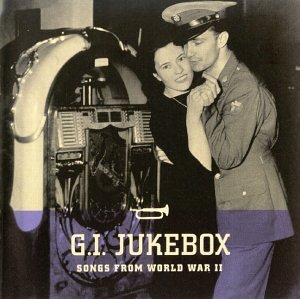 And, so it goes....In the corner of my mind stands a jukebox, and it's playing all my favorite memories...
When I write a story, I break down the fourth line of the first verse, "To the days when you were mine," to include not only the girl, but my first car, a classic blue '57 chevy. On any given night me and my friends would spend countless hours at our favorite Drive-in restaurant. Top ten hits played over the speakers while pretty girls circled the cars delivering Burgers and Fries and cherry pies in a world we used to know. Special times indeed. For me each one holds a memory; of a person, a time, a place.

Starting with the first verse, it's the fond memories that allow me to pull it all together, and in turn, create a much easier path to the stories you read on these pages.
In the corner of my mind stands a jukebox
It's playing all my favorite memories
One by one they take me back
To the days when you were mine
And I can't stop this jukebox in my mind
Visitors who respond with added memories from the Big Band era of the 1940's, remain a genuine plus for my stories. One such song is "Dream," a 1944 cover song by Roy Orbison released in the early sixties.
The facts surrounding the songs require more detail and research; who was the songwriter, the vocal backing groups, and the session players who turn ordinary songs into hit records. But it's the Jukebox In My Mind that will ultimately determine if a particular song will make an interesting page that others will enjoy reading.

Vinyl Record Memories of
My Friends In High Places.
---
Remember the line from this 20 year old song...'Cause I've got friends in low places, where the whiskey drowns, and the beer chases my blues away.....And I'll be okay!

Over the years I have been fortunate to have friends that I consider more than just "Okay"......those I allude to as my friends in high places, the friends I grew up with, and those special friends I've never met.
You meet people who forget you. You forget people you meet. But sometimes you meet those people you can't forget. Those are your friends. (unknown)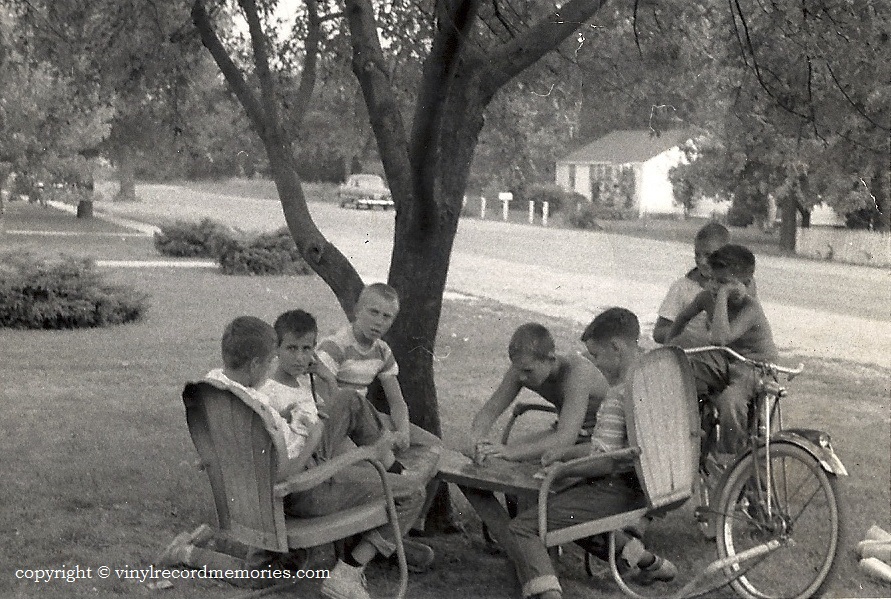 My DJ buddy, Ned Ward, often plays songs on his weekly radio program that connect with my vinyl record memories. Along with suggestions and added song details from his gifted producer, Mr "B," Ned's popular Country Doo-Wop show makes it easy to write stories about songs many can identify with. 
My friend, Randy McNutt, author and record producer from my hometown of Hamilton, Ohio, provided me with needed information on music history, and contributed immensely to my Soul Serenade page, often ranked #1 on google as the best Soul Serenade cover song story.
In addition Wayne Bullock, a band member with R&B great, Lonnie Mack, and a former classmate of mine, relayed first hand information on this great Soul Serenade classic. His B3 organ solo is a very special part of the song.   

Bill Moore, my first newsletter subscriber nearly ten years ago, sent me dozens of original 45's and LP's. He shares song ideas and old memories that I turn into stories about the times we both grew up in. The Don & Juan song, What's Your Name, is just one example.
Because of our music connection it's easy to communicate with these special friends I've never met. I'm thankful and glad that each one has allowed me to become part of their music world.

But it's the friends from our Hamilton, Ohio neighborhood of Lindenwald, (pictured above) that provide me with endless childhood memories that make life easier and more enjoyable as we still maintain contact well over a half century later. For now anyway...

Heaven knows I love old melodies,
They were meant to ease the pain...
Sometimes it's the pain of losing old friends as time passes on. Those are the memories attached to the songs, and the sole reason....I can't stop this Jukebox In My Mind.

---
Who Sang That Song?
How It All Began.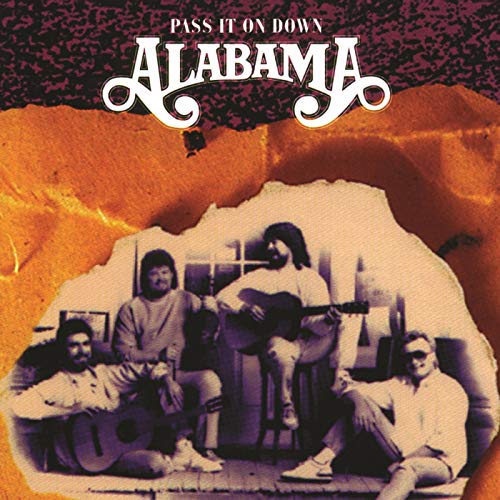 Alabama is a country music band from Fort Payne, Alabama. They originally began by singing for tips around Myrtle Beach.
The group was started in 1969 but failed get a recording contract until 1977. It was their blend of contemporary and traditional country and southern rock that turned them into one of the first successful groups in the mid-1970s and beyond.
The band was founded by Randy Owen and his cousin Teddy Gentry. They were soon joined by their other cousin, Jeff Cook. After losing 4 previous drummers, drummer Rick Scott left the band in 1979 and was replaced by Mark Herndon, a former rock drummer who helped give Alabama their signature sound. 

Emerging in the late '70s, the band had roots in both country and rock, however, there is no denying that Alabama is a country band. Before Alabama, bands were usually relegated to a supporting role in country music. Alabama took it to the next level.
A sleek country-rock sound made the group the most popular country group in history, selling more records than any other artist of the '80s and earning stacks of awards,  thanks to the hits "My Home's in Alabama" and "Mountain Music."  Alabama would go on to sell millions of records.
"Jukebox in My Mind" was released in July 1990 as the second single from their album "Pass It On Down." The song was written by Dave Gibson and Ronnie Rogers. It was a number-one hit in both the United States and Canada.

If you enjoy Alabama, plus you tend towards a romantic nature, then you'll likely want to add this one to your collection.

---
---
Ever thought of having your own website? I built Vinyl Record Memories "from scratch" with SoloBuildIt! Click below to find out more....

Top of Page