Pretty Woman
Oldies Music Lyrics

Is Daisy Duke the real pretty woman?
---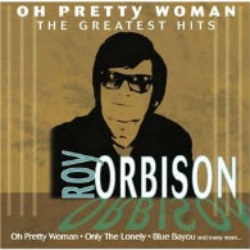 In 1964 Roy Orbison and Bill Dees wrote the Pretty Woman Oldies Music Lyrics.
The song would end up #1 on the charts and would later be used as the movie theme song in the 1990 Pretty Woman movie.

The lyrics tells the story of a man who sees a pretty woman walking by.  As she walks by he instantly knows that this is the woman he yearns for but wonders if, as beautiful as she is, she might be lonely like he is.

As she passes by he stares in awe at her beauty and at the last minute, she turns back and joins him. 

---
Pretty Woman Oldies Music Lyrics
Who inspired Orbison to write this song?

The title was inspired by Orbison's wife Claudette. She interrupted a conversation between Roy and his friend, song writer Bill Dees, to let Roy Know she was going out.

When Orbison asked if she needed any money, Dees simply replied "A pretty woman never needs any money." Forty minutes later Roy and Bill Dees completed the "Pretty Woman Lyrics."

---
Daisy Duke cut-off denim shorts;
....turned boys to men.

You might be wondering how did Daisy Duke get involved with this song? Let me explain.

Roy Orbison was in an episode of Dukes of Hazzard in 1981 and performed the song "Pretty Woman." He was singing the song sittin' at the bar. And, sittin' on the bar in her Daisy Duke Shorts was the original pretty woman, Catherine Bach.

The show was on from 1979-1985 and Daisy was the dream of many a teenage boy.

I wasn't a teenager at the time but her skimpy short shorts produced a whole new appreciation for a clothing option called Daisy Dukes.

Any girl that purty gotta be named Daisy!
---
Where'd the Daisy Duke short shorts idea come from?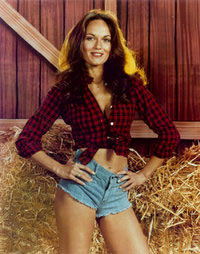 The producers originally suggested that Daisy wear a tight white turtleneck, go-go boots and a poodle skirt. Bach asked if she could bring her own outfit.

She returned dressed in a homemade T-shirt, a pair of cut-off denim shorts and high heels.

And with that outfit .... Daisy turned boys to men!

So now you can decide. Is Daisy the real pretty woman? Watch the original Daisy Duke in action with Roy Orbison singing his 1964 number one song, "Oh, Pretty Woman."

---
What's your thoughts on Daisy sittin' on the bar that close to Roy wearing them short denim cut-offs and low cut blouse.  Could this have been when Roy decided to use those  dark glasses?  
---
Songs that will make you cry.
---
"Tear Time" takes you through a feminine emotional experience and will touch your heart with the lyrics, "All it takes is the smallest thought of you ... Then tear time starts crying all night through." Read more ...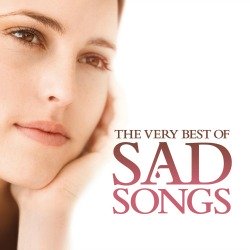 ---
I Want to Be A Cowboy's Sweetheart.
Patsy Montana's cowboy song lyrics paints a different picture of a woman who wants to rope and ride and sleep out under the stars, just like her Cowboy Sweetheart. Suzy Bogguss does the song proud. Read More...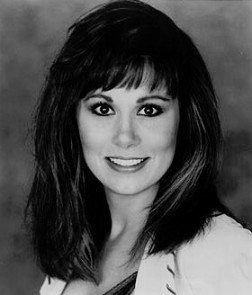 ---
"Just The Way You Are"
"We almost didn't put it on an album. We were sitting around listening to it going...naaah, that's a chick song."   Billy Joel...
Song of the year and Record of the year in 1978. Read more...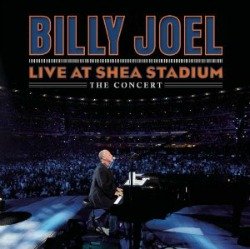 ---
Dream - Roy Orbison Cover of This 1944 Classic.

Visit the Oldies Music Lyrics main page 

Top of Page