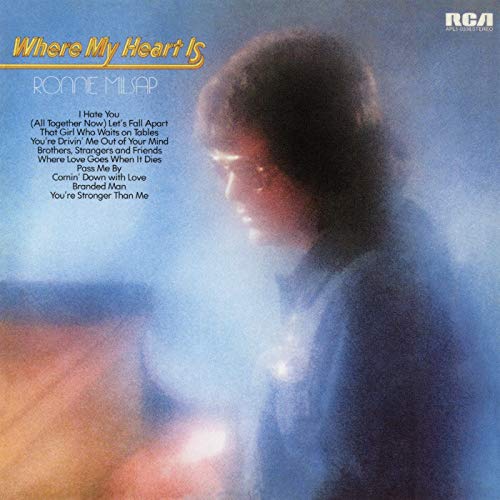 The Ronnie Milsap Vinyl Record Memories features the song I Hate You, and remains one of my favorites by Milsap.
The title may give you pause as even I did not believe this was the title when I first listened to the song back in 1973.
As I recall, a DJ in Cincinnati introduced the song without first giving the name of the tune, only to find out the title at the end. My first thought was what a beautiful song with a rather mean title. But was it a mean title or simply the right name for the supporting lyrics?

It seemed odd that you would have an album titled "Where My Heart Is" and a song titled "I Hate You" from the same album.  The song begins with the Nashville Edition and their soft soothing intro to the song (I tried to hate you right out of my mind) leaving you with the feeling that this might not be such a bad song after all. So I looked a little deeper into the song lyrics. 

"I Hate You" is a song about the bittersweet memories of a relationship that did not end well. The lyrics seem to fall in line with many country songs with the singer recalling all those cheating memories with this telltale verse.

You said that you love me
Tell me how could this fool be so blind
And I'm trying to hate you
Right out of my mind 

"Where My Heart Is" is Milsap's second studio album. It was released in 1973 by RCA Records and was Milsap's first album to chart, peaking at #5 on the country album charts, and was the first to produce hit singles. "I Hate You" was written by songwriters, Dan Penn and Leroy Daniels and reached #10 on the country music charts. Read the Ronnie Milsap timeline below the video.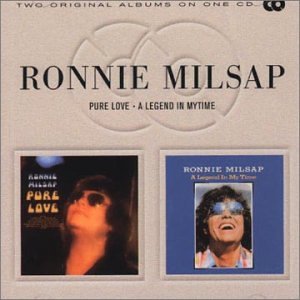 A highly acclaimed country music performer since the early 1970s, Ronnie Milsap, born blind, was abandoned by his mother, who considered his birth a punishment from God, and raised by loving grandparents in rural North Carolina.
With their care and his own strong will, he made the most of his schooling and musical talents, growing up to become a leading country-music performer.
Although Milsap had two previous top 15 hits—"I Hate You" and "That Girl Who Waits on Tables," both 1973—"Pure Love" in 1974 is largely credited as being his career-breaking hit.
It was kind of like his second debut, a record that found Milsap carving out his own musical identity -- one that brought him to the top of the country charts.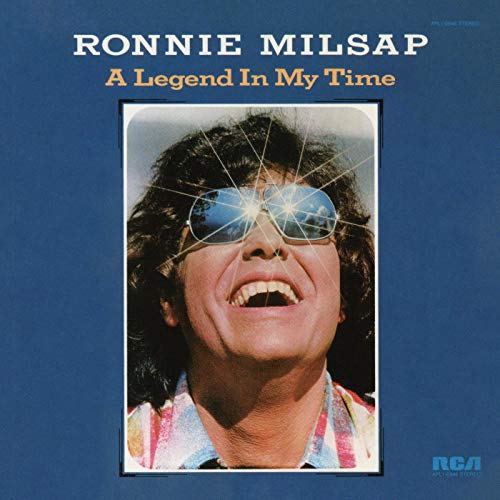 Milsap had a warm, friendly croon and an easy delivery to his music. The song, "I Hate You" shows the way and delivers a solid country foundation. His music only got easier over the years.
In 1975, he revived the Don Gibson song "(I'd Be) A Legend in My Time" and scored another No. 1 hit with "Daydreams About Night Things".
Milsap's Greatest Hits album, released in 1980, included a new single, "Smoky Mountain Rain", which became a No. 1 smash on the country charts.
In 1985 his last pop crossover success would be his Grammy-winning song "Lost in The Fifties Tonight."
In 1989, Milsap had his last No. 1 song with "A Woman in Love", although he still remained successful on the charts.