Sleep Walk
Vinyl Record Memories

Who's The Best on This 1959
"Santo & Johnny" Instrumental?
---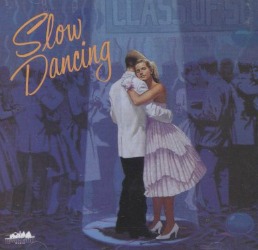 This haunting Santo and Johnny Sleep Walk instrumental was released in August, 1959 and became a #1 hit song the following month.
When they recorded "Sleep Walk," Santo was 22 and Johnny was 18. It was their first release. The song is often written as "Sleepwalk." What the Farina brothers created was a song overflowing with magic and romance, resulting in a vinyl record memories musical sound that resonates emotionally to this day.

Few songs are so universally and instantly successful at creating a dreamy atmosphere. The Santo and Johnny distinctive "Sleep Walk" sound was created using steel and acoustic guitars. 

Beautiful and iconic music from 1959, this "Sleep Walk" oldies is the perfect slow dance song any age person will enjoy.  

Anyone listening to this wonderful old song will understand the success of this classic  instrumental.    

---
Sleepwalk Vinyl Record Memories.
Who Does The Best Cover of "Sleep Walk"?
Over the years, many have covered this classic instrumental.  I'll reveal some of my favorites below. 
But first let's look at the original Santo & Johnny debut on the Saturday Night Beech-Nut Show when Dick Clark introduced this new sound to a budding audience of young listeners in August of 1959.
Clark tells a short story how the two brothers came to write their song.  A nice video that brings back memories of a time when this sound was first heard.
As Connie Francis once said, "If your song gets on the Dick Clark Show it will be a hit." And "Sleep Walk" certainly proved her correct.
Les Paul at The Iridium Club - New York City.
This is Les Paul and The Les Paul Trio at the Iridium Jazz Club in New York City on his 90th birthday in 2005. Paul played every Monday night at this Jazz club for years.   
Unbelievable, his 90th. Most of us may not even be able to stand up at this age.

Les Paul was the Guitar God who also invented many of the recording techniques and music technologies that are still important to the entire world today. 

Watching him play "Sleep Walk" with such intensity at his age is simply amazing.  Les Paul died in August, 2009. He was 94.
Jeff Beck "Sleep Walk" Cover at Les Paul
"Rock-n-Roll party"!
This is simply one of the best covers of "Sleep Walk" I've ever heard. It's very faithful to the original.
I added Jeff Beck next because Jeff was honoring Les Paul a year after his death.  This was also at the Iridium Club and the Imelda May band behind Jeff is terrific.
Jeff Beck can do it all,  he is a musician's musician.  When I add his other guitar videos honoring Les Paul you will be amazed at his talent. Hard to believe he's turning 75 this year! (2019)
The Hank Marvin  "Sleep Walk" Cover.
Jeff Beck said to Hank Marvin that Apache and Hank's Stratocaster sound on Apache was 80% of the reason he became a guitar player.
So playing this must still have some resonance with him and others of us who can remember back to 1960.

You can visit the Hank Marvin page to see him play both "Apache" and "Ghost Riders in The Sky."  
More Hank Marvin and Jeff Beck content and guitar videos  will  be added so please bookmark this page or subscribe to my blog so you don't miss any updates.
---
---
Ever thought of having your own website? I built Vinyl Record Memories "from scratch" with SoloBuildIt! Click below to find out more....