Fifties Doo Wop

Vinyl Record Memories
Your Personal Time Machine to Youth & Innocence

---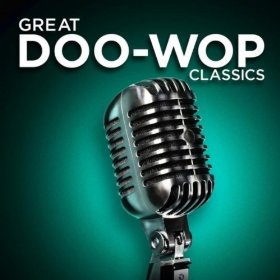 Fifties Doo Wop  music was an urban American art-form. It was sung on street-corners, in stairwells of tenement apartments, in high school bathrooms and it was preserved for future generations in recording studios.
Fifties Doo Wop is one of the foundation stones of American Rock'n'Roll. It was during the late 1950s and early 1960s, the doo wop sound evolved with many white vocal groups paying tribute to the founding fathers of R&B.
The street corner groups of the fifties and sixties made some of the most beautiful music in those two decades.

If you were a teenager in the 1950s and the early part of the 1960s, doo wop music brings back memories of hanging out with friends at the malt shop, Friday night dances, and first romances.

Select your favorite moments to remember, a personal time machine to youth and innocence. This site will transport you back to those nostalgic vinyl record memories.

Many groups emerged from the streets of northeastern and industrial mid-west cities like Philadelphia, New Jersey, Chicago, Cleveland and Pittsburgh. And with smooth vocal harmonies this became one of the most mainstream, pop-oriented R&B styles of the fifties and sixties.
Fifties Doo-wop is represented well with Nicky Santo and the Capris proclaiming "There's A Moon Out Tonight"; Johnny Maestro and the Crests singing "16 Candles" every time we have a birthday; Jimmy Gallagher and the Passions longing "Just To Be With You"; and from Jersey City, the Duprees' spine-tingling "Have You Heard" and "You Belong to Me."

I speak from personal experience because I was there. Not in Philly or the other cities, but Hamilton, Ohio where my parents allowed me to have an absolutely wonderful teenage life listening to those fabulous Fifties Doo Wop  street corner symphonies.

---
Fifties Doo wop
Classic Street Corner Symphonies.
---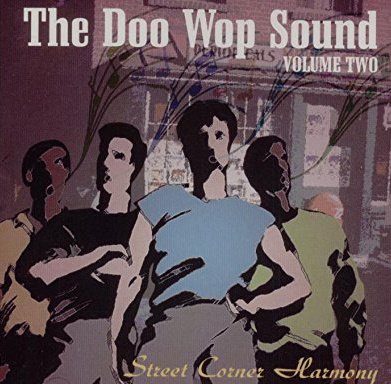 Doo Wop blends classic rhythm and blues with vocal group harmonies, street corner singers, and falsetto leads mixed with baritone and bass singers.
Street corner singers that took teen love and bathed it in the glow of their shining vocal presence.

Add this all together and groups could easily simulate any musical instrument.
Having these old songs in our lives provides us with memories and connects us with the emotions and special feelings that let us "Remember Then" just like this 1962 hit performed below by Larry Chance and The Earls.
After  watching the video be sure to check out all the other oldies groups located at the end of this article. Take a few moments, drift back to a decade of your choice, and see if you can still remember all the good times and good music we enjoyed as teenagers in the fifties and sixties.
All the songs, memories and cool rare videos you will see on these pages were part of a life I would gladly return to...
Just like in "Back to the Future"...Life was good.
Be sure to come back often to see all the new pages uploaded and the really cool oldies music you can read about and watch live videos, just like the ones below.
---
Ever thought of having your own website? I built Vinyl Record Memories "from scratch" with SoloBuildIt! Click below to find out more....

---
The Original
Country Doo-Wop Show!
---
Listen to my favorite Country Doo-Wop show Monday thru Saturday from  1pm to 3pm, all times Pacific.

DJ Ned Ward turns music into memories playing yesterday's Country Favorites and the Classic Hits of the 50's and 60's Doo Wop style on the new and exciting KNCP Newberry Mix 107.3 FM.
You won't be disappointed.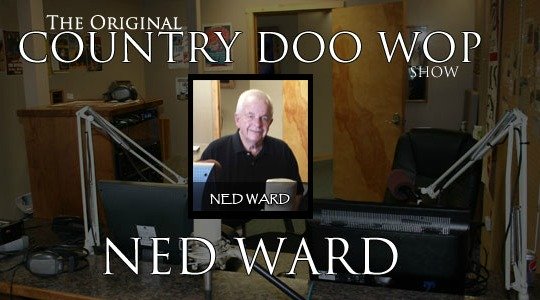 ---
Click on the links below for some great content and listen to the music we once enjoyed on those great old 45s and LP records.
The Duprees - Is this the original Duprees?
The Skyliners - A Favorite Classic with original lead singer.
The Casinos - "Then You Can Tell Me Goodbye"
You're My Coney Island Baby - A Special page for my New York visitors.
Tonight (Could Be The Night) Play this Song 1st and Get the Party Started.
Another Classic Doo-wop "Come Go With Me"
Cool 1957 oldies classic - Whispering Bells.
Blue Moon - #1 song for The Marcels in 1961 - Great video.
"Little Darlin" - The Diamonds 1957 Super Hit.
"Duke of Earl" - Gene Chandler's 1962 #1 song plus cool video.
Angel Baby - Rosie Hamlin's live performance 42 years later
Don & Juan #7 song from 1962 - What's Your Name 
The Five Satins - "In The Still of The Night" includes my Vinny Mazzetta story.
Looking For An Echo - Kenny Vance and the Planotones.
Sixteen Candles - Johnny Maestro & The Brooklyn Bridge.
Earth Angel - The Penguins classic from 1954.
Tears on My Pillow - 1958 Little Anthony & The Imperials.

---
---
Ever thought of having your own website? I built Vinyl Record Memories "from scratch" with SoloBuildIt! Click below to find out more....

Cruise on over to my Golden Oldies page.
Check out our favorite Rockin' Remakes.

---