George Strait
Vinyl Record Memories
Amarillo By Morning

---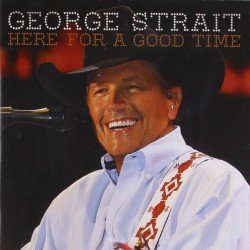 Amarillo By Morning is a rodeo ballad written by Terry Stafford and Paul Fraser. It has long been my favorite George Strait song.
Over the years it has become a Cowboy classic, one of Country music's most recognizable anthems and turned George Strait into an overnight star.

Amarillo By Morning was recorded first in 1973, but the George Strait version which came out ten years later is the one everyone knows. It is the rodeo ballad that turned George Strait into an overnight star.
A real-life rodeo champion, Chris LeDoux, who also built a do-it-yourself career as a country act, cut a version in 1975, which found its way to Strait, who made the song his own.

---
Amarillo By Morning - A Rodeo Favorite.
Terry Stafford actually wrote and recorded the original version following an all-night drive from San Antonio back to his home in Amarillo. But it took Strait to do the definitive version of this ode to the rodeo lifestyle, which recounts broken bones and loves lost by a journeyman cowboy who owns nothing but the clothes on his back.

The song continues to be a rodeo-circuit hit and clearly reveals the physical and emotional pain of the cowboys that ride the rodeo circuit as noted in the line "Lost a wife and girlfriend along the way."
CMT ranked Strait's version of "Amarillo by Morning," which was released in 1983, as the 12th greatest country song of all-time and, unbelievably, was not one of Strait's record 61 number one hits.

It will forever remain a country and rodeo mainstay from now on, but shockingly Strait's version only went to number four on the chart. It's interesting that the guy who has the most number ones in the history of music didn't reach that feat with his most famous tune.

---
George Strait Vinyl Record Memories
How It All Started...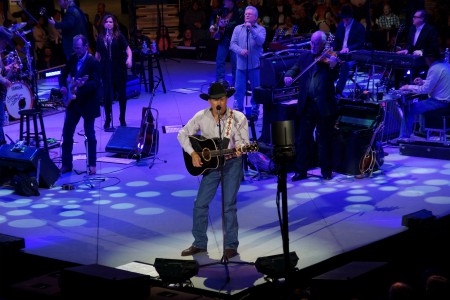 Photo Credit to Author Bede735c
---
"Country band looking for singer" was all it said, with a phone number. From that piece of torn paper stuck on the cluttered bulletin board at the Southwest Texas State University student center in August 1975 grew a chapter of country music history that no one could have imagined at the time.
Three students, members of the local band Stoney Ridge, placed the ad and an agriculture major just back from a hitch in the Army was the first person to answer the ad.

Steel guitarist, Mike Daily said it best about the day George Strait walked into the audition. "I remember that audition like it was yesterday - George sang two lines, and it was over."
But in the beginning, original members Mike Daily, Terry Hale, Tommy Foote and lead guitarist Ron Cabal (who died in a 1996 car accident) were simply a bar band backing Pearsall native Strait, who had begun performing in the early 70s when he was stationed at Schofield Barracks in Hawaii and fronted a band of homesick country boys.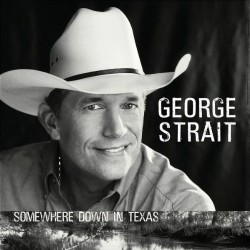 Strait's good looks, charisma and pure country voice made him a star and "The Ace in the Hole Band with George Strait," was simplified to "George Strait" with no complaints from the band.

Band member, Tommy Foote, was pretty clear on those early years with Strait. "We didn't even know what success was in the music business or how to get it." "But the first time I heard George sing, I thought, "Well, this is my chance to find out."
---
George Strait: Authentic and True to His
"Ace In The Hole" Touring Band.

It was the late 70s and Strait got his big brake when the band played at the Prairie Rose nightclub in San Marcos, Texas. Houston native Erv Woolsey operated the club and after a year or so decided to return to his job at MCA records in Nashville. It was Woolsey who persuaded the execs at MCA to sign Strait to a contract.

Strait's first single, "Unwound" reached the top 10 in 1981. "Fool Hearted Memory" was #1 the following year and George Strait was on his way.
The Ace in the Hole Band rarely plays on Strait's albums, as his Nashville based producer prefers to work with session players. But live is where the players standout. Fiddler Gene Elders joined the band in 1985 and the players, whose musical ability ranges from honky-tonk to Elders classical background, were eager to show off their talent backing Strait at live performances.
Remembering their humble beginnings the band has kept its musical passion alive and sometimes during shows, the members will grin at each other as if to say, "Can you believe we're getting paid to do this?"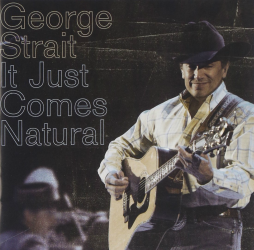 "If I had to use just one word to describe George Strait, it's authentic," Tommy Foote told a reporter in 2009.
Foote continued, "There's nothing contrived about him. When the label folks wanted George to move to Nashville, he stayed in Texas because that was home. When they wanted him to take off his cowboy hat, he kept it on because it felt comfortable."

There was also pressure from Nashville for Strait to replace the Ace In the Hole Band with more seasoned playes. "George resisted, giving everyone a chance to grown into their position," Foote said. In the 1992 hit movie "Pure Country" the band members played themselves.

Watch George Strait and his band perform my favorite song, "Amarillo By Morning," in the last live preformance at the Houston Astrodome in 2003.
The whining fiddle arrangement played by Gene Elders on "Amarillo By Morning" during this live performance will stay with you long after the song ends.
Fiddle Facts - Johnny, Buddy and Gene.
I originally heard the song on a George Strait album purchased new in 1982. The album, titled "Strait from the Heart" was the second studio album released by MCA records.
When I listened to the album for the first time and set the needle on the record to  "Amarillo By Morning" my attention was drawn to the wailing fiddle intro as the song began.

I originally guessed the fiddle player on my album as Johnny Gimble because both he and George lived in Texas, and not too far apart.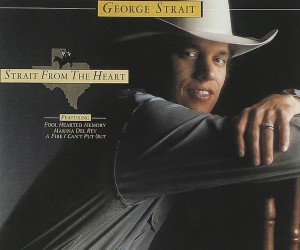 I met Johnny while living in the Austin, Texas area. He would bring his wife's vehicle in for service at our Austin dealership. As well know as Johnny Gimble was at the time I just assumed he would be the one playing fiddle on the song.
In 1949 Gimble joined Bob Wills and His Texas Playboys and toured with them for the next decade.  From 1975–90, he was nominated 15 times for Instrumentalist of the Year and won the Country Music Award five times, so you can see why I believed Johnny Gimble was the fiddle player on Amarillo By Morning.
Sadly, Johnny Gimble died on May 9, 2015 at his home in Dripping Springs, Texas. He was 88.

On the back of my George Strait album Buddy Spicher is listed as the fiddle player on Amarillo By Morning.  He is a member of The Nashville A-Team of session musicians, and is Grammy-nominated.  He is a Country Music Hall of Fame Inductee, "Nashville Cats", August 23, 2008 and has recorded with virtually every major country star of the sixties, seventies, and early eighties.
Spicher was inducted into the National Fiddler Hall of Fame in 2010. Its website states that Spicher has played on more recordings than any other fiddler.
Gene Elders, the fiddle player in this video, has played with the "Ace In The Hole Band" on and of for nearly 30 years and played on sessions with many other artists over the years. You can visit his documented information at AllMusic.
---
---