Favorite Guitar Vinyl Memories
Best Oldies Guitar Songs

---
If you enjoy guitar history, then you may also find a few of my Favorite Guitar Vinyl Memories right here.   
This page content is not a review about the top 50 or 100 guitarists of all time, a list that often leaves off some of my favorite players. 
This page and the pages that follow refer to the oldies classic guitar songs and musicians I grew up with. Original songs performed by my favorite guitar icons, Les Paul, Jeff Beck, plus Hank Marvin, and their brand name choice of guitars. 
Meet guitar-making legends,  Les Paul and Leo Fender. Both men revolutionized the instrument's design.     
Read about famous classic guitar riffs and the players who made them famous.  

---
Favorite Guitar Vinyl Memories - Special Talent Needed.
It takes a special kind of Guitar player, one with incredible talent to bring a guitar song to life.
Among the many talented guitar players, only a select group have what it takes to achieve the perfection of chart-topping, memorable recorded music.  To make that special recording possible often requires added talent from little known and overlooked background or session players.   
I will continue to add pages about well know guitar icons and those equally talented classic guitar players who don't always share the same spotlight.
Take a front row seat and read about famous musicians and other talented players who will also receive special attention.   
I'll share my view of some of the best guitar music ever, and at the same time, give those musicians, and the classic guitar songs they played on, the recognition they so rightly deserve.
Feel free to share some guitar favorites of your own.
---
Fender And Gibson Guitar History.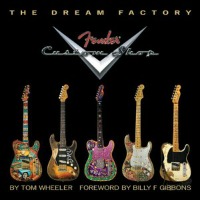 The Fender Stratocaster just may be the ultimate guitar, curvaceous and stylish. Perfect for playing with three pickups, a whammy bar and tone to die for. And somewhere along the way, it changed the world of music.
In the hands of the world's most beloved players, the Stratocaster has since become a popular weapon of choice among rock, blues, jazz, and country players and, not coincidentally, is also one of the most copied electric guitars of all time.
Influential rock-n-rollers like Buddy Holly, Hank Marvin, Jeff Beck and Dick Dale; blues players like Buddy Guy, Eric Clapton, and Stevie Ray Vaughan, have all played this popular guitar.
This clip of "The Stratocaster Legend" was made in 2004, starring Hank Marvin and Dick Dale. It chronicles the origins of the famous Fender Stratocaster guitar.
Please continue reading below the video if you are a Gibson fan. You will not be disappointed. 

Special Guitars | A Part of Historical Importance.
---
I can hear all the Gibson fans screaming at the computer and sending me emails after listing Gibson second in this article behind Fender. Gibson fans might see my placement as viewing this magnificent musical instrument a second rate guitar to Fender.
 Not a chance. Too much Gibson history reflecting on musicians with long careers and a history of faithful Gibson use. I simply listed them in alphabetical order:-)
I'll take you behind the scenes and share my vinyl record memories  as I invite you to celebrate the guitar players I have listened to for decades. 
In addition, there are musicians who played a particular instrument that was unique or a part of historical importance.
One instrument in particular was Eric Clapton's 1957 goldtop Les Paul Custom that was refinished in deep cherry. He later gave this guitar to his friend George Harrison, who dubbed the guitar with the nickname "Lucy". 
Scotty Moore (Elvis Presley's original lead guitarist) initially played an ES-295, before switching to an L5 CES and subsequently a Super 400 CES. 
In 1999, Gibson reissued the ES-295 as the Scotty Moore Signature model. Remember "Mystery Train" and that unique Scotty Moore sound that every musician tries to imitate? 
Visit the Mystery Train Challenge page and listen to Scotty and four additional guitar icons play this all-time great rockabilly song.      
---
The Original Master Guitarist.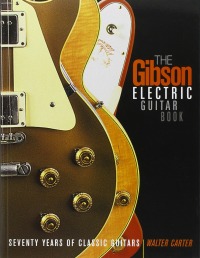 Of all the famous guitar players, the one man who remains at the top of the list as an innovator in the world of guitars would be Les Paul. 
His early experiments with overdubbing (know as sound on sound), tape delay and multitrack recording were among the first to attract widespread attention.
He did not invent the guitar but was one of  the first to experiment with the solid-body electric guitar design, which many say, made the sound of rock and roll possible and is credited with many recording innovations.
Enjoy this video clip of the documentary Les Paul - Chasing Sound.  Les Paul fans will enjoy this piece of history. 

There are many makes and designs of quality Guitars, but none have proven to be as popular as the Fender or Gibson.
It'll make you want to grab one of these guitars and enlist in the guitar war. 
Guitar Favorites in the works....
Lonnie Mack - Often considered the originator of the blues-rock sound and my favorite guitarist.

Duane Eddy and his version of "Ghost Riders in the Sky."
Chet Atkins and friends - Jerry Reed and Dolly Parton.
---
Hank Marvin performs "Apache" and "Ghost Riders."
Mystery Train - Rockabilly classic with 5 great guitarists.
Santo & Johnny "Sleep Walk"  - Les Paul, Jeff Beck, Hank Marvin covers.
Elvis and Jerry Reed - Guitar Man from 1967.

Carl Perkins Rockabilly guitar licks - Great video with George Harrison.
Classic Cars Museum with beautiful art work.
Ever thought of having your own website? I built Vinyl Record Memories "from scratch" with SoloBuildIt! Click below to find out more....

---