Collecting Vinyl Album Cover Art

The Nostalgia for Vinyl Record Memories.
---
Collecting Vinyl Records and Album Cover Art takes on a different form for many of us who have that passion those in today's digital world may not fully understand.
The Vinyl Record is your partner in great sound. Nothing in this universe sounds as good as a perfectly made vinyl record, recreating the sound in exactly the same manner as the artist wanted you to hear it.

As I look at this restored 1956 Wurlitzer Jukebox it's not hard to get lost in time with wonderful memories, when as teens, we would meet after school, drink cherry cokes, and listen to vinyl records on a Jukebox.
Those were fond memories, playing this great Everly Brothers song on a soda shop "Jukebox," picking out the song with your girl and watching the record begin to play.
What a great combo. A soda shop, cherry cokes, a Jukebox, and your girl friend. And to top it off...3 plays for a quarter!
---
Collecting Vinyl Album Art - The Digital age begins.
---
Around 1982 a digital music playback format that used a laser to read the disc, was introduced and was immediately expected to replace the vinyl long play record album (LP). It was simply called a CD (compact Disc).
As was expected the CD sales took off, vinyl records fell and many record companies tried to phase out the vinyl record album.
Not so with Rainbow Records, a vinyl records manufacturing plant in Canoga Park, California. Watch the video and see why the company president still believes in vinyl, and why collecting LP records is still King for many vinyl junkies.

Although the video below is dated material, vinyl records continue to add sales each year, and will continue on into 2022. 
Why has the vinyl record survived?
If you have been around music long enough you have seen the many different formats introduced for your listening pleasure.

We have seen Reel to Reel tapes (I still have hundreds of hours of music on reel to reel tapes) 8 track tapes, cassette tapes and of course the current CD's. And don't forget iPods, digital downloads and streaming music.
Every one of these formats has led the assault to put the record companies out of business. But the vinyl record is still with us. Why? It could be largely due to DJs, who keep playing vinyl records, and of course, many music artists who insist on releasing their music on vinyl.
It's sad that kids today have missed the experience of growing up in the LP generation, the 50s, 60s and 70s. Buying an album based on the jacket, not knowing what it sounded like, was a magical time.  

---
Collecting Vinyl Records - Album Cover Art
A Deciding Factor Why Vinyl Albums Are Collected.
---
The vinyl LP comes wrapped in colorful art work on the cover.  Lots of information and photo's can be included on a vinyl record album. Hard to do on a 5 inch by 5 inch CD.
Simply put - the vinyl record is a survivor. We enjoy the sound quality over other formats. And really, when you get down to it, digging through old record crates is part of the romance of being an LP collector.
And the colorful art work on the album covers and sleeves themselves is sometimes the only reason some of us look for that certain vinyl piece of record history.

Watch the following video and see how Rainbow Records makes all those vinyl LP's.

Protecting Your Vinyl Record Collection.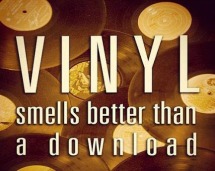 There are different opinions on this, but it is recommended by most to remove the original wrapping from the manufacturer, the dreaded shrink wrap, as this may shrink over time; eventually warping the jacket or possibly the record.

A note of caution, however, some of the stickers or promotional information on this shrink wrap may actually make the album more valuable if left on; so use discretion when removing the shrink wrap.

It is recommended to replace this wrapping with a high density polyethylene outer protective sleeve.

What about the inner sleeve?

It is also very important to have clean, acid free inner sleeves to protect your records with paper sleeves being the most practical.

Some recordings were issued with inner sleeves that have acidity issues, which over time, could damage the vinyl records that they hold.

Additionally, some sleeves may be viewed as collectible, so it's best to save them as part of the album package.

---
The Original
Country Doo-Wop Show!
---
Listen to my favorite Country Doo-Wop show Monday thru Saturday from  1pm to 3pm, all times Pacific.

DJ Ned Ward turns music into memories playing yesterday's Country Favorites and the Classic Hits of the 50's and 60's Doo Wop style on the new and exciting KNCP Newberry Mix 107.3 FM.
You won't be disappointed.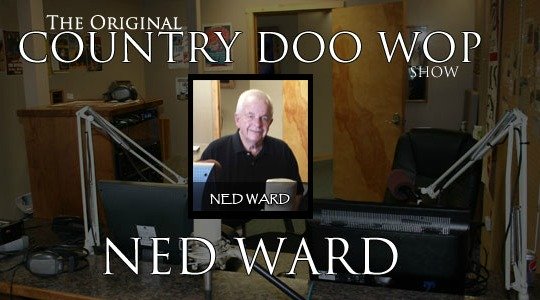 Ever thought of having your own website? I built Vinyl Record Memories "from scratch" with SoloBuildIt! Click below to find out more....

Doo-wop Sounds under the street lights.
Lost in the 50's - Classic Oldies & maltshop memories.

Best Cover Songs - A second look at the Best Rockin' Remakes.

Return Home.
Top of Page