Statue of A Fool

Ricky Van Shelton Vinyl Record Memories.
---
Among all the versions of "Statue of a Fool," Jack Greene's 1969 recording was the most successful.
His rendition received a massive response at the time from listeners resulting in a #1 listing on the Billboard Hot Country Songs chart.
Greene's version held its rightful place at the top of the charts but 20 years later my personal favorite remains the Statue of A Fool cover by Ricky Van Shelton.

In 1989 the song was re-released as part of Ricky Van Shelton's album "RVS III. The song used an illustration of a fool in reference to a man who let the love of his life slip away. Shelton's cover version peaked at #2 on the charts. The song was so popular it remained on the charts for 26 weeks and an additional 2 weeks in the runner-up spot.

---
Statue of A Fool - A Beautifully Delivered Sad Song.
The song was centered around the emotion of regret for wasting his chance of spending the rest of his life with the woman he loved. Along with regret was a deep sadness mixed with internal thoughts and memories of a man who has been fool enough to make the biggest mistake of his life.

As you listen to the song pay close attention to the studio session players, especially Barry Beckett on the piano. Without session players many hit songs would never see the top forty. Ricky Van Shelton's vocal delivery proves again that he can churn out a heartfelt ballad and the session players blend perfectly with his solid performance. You can really hear the emotion behind this song when Ricky sings it, and how beautifully sad this song really is.

The song concludes on a statue erected to stand high for everyone to know and be reminded not to imitate the "fool."

---
Authorship of the song is surrounded in controversy.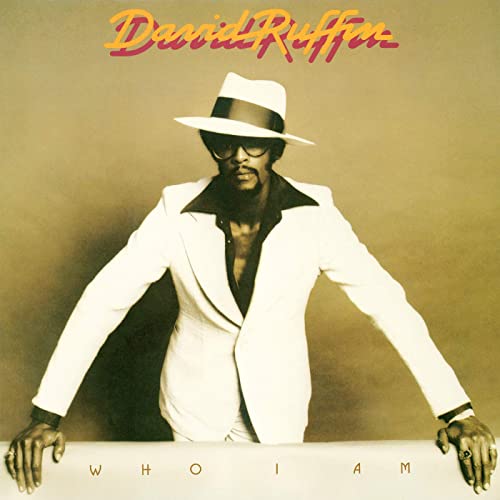 Statue of A Fool is credited to Jan Crutchfield and released by Jack Greene in 1969.
According to Genna Sapia-Ruffin, girlfriend of David Ruffin, former member of The Temptations, Ruffin wrote and originally released the song on a 78 RPM in 1958, when he was recording under the name "Little Eddie Bush."  However, as he was only seventeen years old at that time, later covers of the song gave writing credits to Jan Crutchfield.
Genna Sapia-Ruffin said this information is listed on page 251 of her book, A Memoir: David Ruffin - My Temptation.

Ruffin re-recorded the song in 1975 for the album Who I Am, with his name unchallenged as the sole writer.

If you look on Discogs.com you will see the album listed. On the reverse side is a listing of the songs and the songwriter. David Ruffin's name is listed as songwriter under the song "Statue of A Fool." 

---
RVS III Vinyl LP - Meet the Keyboard Player.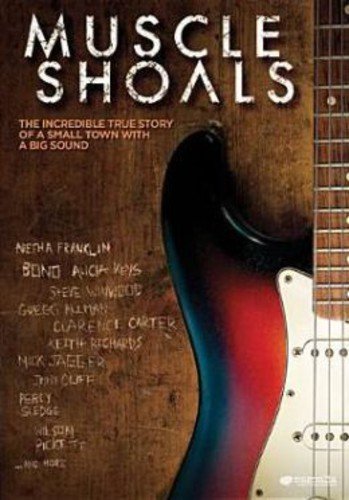 RVS III is the third album by country music artist by Ricky Van Shelton.
The singles released from the album were "Statue of a Fool" (#2), "I've Cried My Last Tear for You"(#1), "I Meant Every Word He Said" (#2), and "Life's Little Ups and Downs" (#4).
The album was certified platinum by the RIAA on April 8, 1991. According to Allmusic.com Barry Beckett was the piano player on Shelton's RVS III album.

Record producer and keyboard player Barry Beckett was involved in many classic singles and albums from the 1960s to the 1990s in a variety of genres but especially rhythm'n'blues, Southern soul, rock and country music. Starting out as a session musician at Rick Hall's FAME studios in Muscle Shoals, Alabama in 1967, he teamed up with drummer David Hawkins, bassist David Hood and rhythm guitarist Jimmy Johnson to form the Muscles Shoals Rhythm Section.

Beckett didn't read music and played everything by ear but his distinctive piano and organ flourishes were an integral part of many timeless records. He saw the keyboards as "a very transparent instrument. It's very easy to come up with a mood on a track."

It was around 1969, Atlantic Records, their main client at the time, advanced them the funds to install an eight-track and then a 16-track console in an old casket factory and Muscle Shoals Sound Studios thrived at 3614 Jackson Highway, Sheffield, Alabama. From there everything music wise just got better.
American keyboardist, session musician, record producer, and studio founder, Barry Edward Beckett died on June 10, 2009. He was 66.

---
"Statue of A Fool" - #1 song with great memories.
The song brings back some seventies night clubbing memories from the Hamilton-Cincinnati area where I grew up when you could not enter a night-club, roadhouse, or even a neighborhood bar without hearing this song playing on a Jukebox or with a live band.
Statue of A Fool was a #1 song for Jack Greene in 1969 and twenty years later was a #2 Country song for Ricky Van Shelton.
Ricky's cover also reached #1 on the Canadian RPM Country Tracks the same year while Green's original only charted #3 back in '69.
Enjoy this great tear-jerker by a premier talent and if you've never heard Ricky sing "From a Jack to a King," I believe he also does that song better than the original. Just my opinion.
---
Statue of A Fool -  Vinyl Record Memories
Recorded 1958 by David Ruffin.
Written by David Ruffin?
Recorded 1969 by Jack Greene
Written by Jan Crutchfield?
Recorded 1989 by Ricky Van Shelton

Somewhere there should be for all the world to see
A statue of a fool made of stone
The image of a man who let love slip through his hands
And then just let him stand there all alone

And there on his face a gold tear should be placed
To honor the million tears he's cried
And the hurt in his eyes would show so everyone would know
That concealed is a broken heart inside
So build a statue and oh build it high so that all can see
Then inscribe the World's Greatest Fool...
and name it after me...
after meeeeeeeeee...
---
Ever thought of having your own website? I built Vinyl Record Memories "from scratch" with SoloBuildIt! Click below to find out more....

Return to Best Cover Songs Main Page.