Got a Question or Comment?
This is how you can contact me.


---

This website is growing fast and there are many pages to be uploaded but there is one important factor you should know.  This vinyl record site is written by a real person.
This contact form is here for your convenience. It is my goal to create a fun and entertaining site for everyone to enjoy the good old days of vinyl records. And maybe at some point be the best vinyl record site on the web.
I realize that different people have different tastes. With that in mind, I am open to any suggestions you may have.
Please let me know what I can do to improve this site and make it more interesting for you. I value your input and would appreciate any feedback to help determine how best I can serve you.
Rest assured, I am not in the Spam business. That's why I use this form.
Thank you for visiting. Please fill out the form with your specific question or suggestions and I will get back to you within 24 hours.
Danny Sandrik
vinylrecordmemories.com
all-about-vinylrecords.com
Note to agents thinking of cold calling me with "SEO services":  Don't bother. It will go straight in the trash.
---
---
How I took a Hobby....
And created a website about my passion.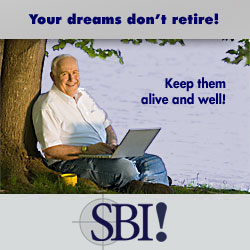 Do You Know Something About Anything? A Hobby? A Passion?
What Do You Know and Love? 
Do what I did, follow your passion.
---