Moe Bandy Classics

Featuring "Bandy The Rodeo Clown"
---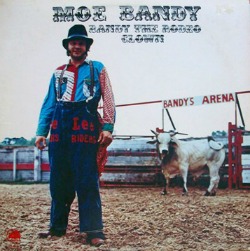 It has been more than forty years since I first listened to and purchased the first of many Moe Bandy classics. I knew right off his songs would be part of my music collection.
To hear Moe Bandy sing is to hear all that is right and good in country music. He is one of a rare and valiant breed who refused to change direction toward today's "not so true" country music, but was able to get his hits just the same.

And not the sort of cute, fluffy hits that get hummed and forgot, but the sort of tough, rich, undying hits that Hank Williams, Lefty Frizzell, and a handful of others have had.
---
Moe Bandy Classics -
Moe Sings About Booze, Broads, and Honky-tonks.
---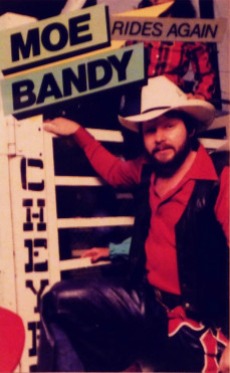 Moe is the hawk-king of third-generation honky-tonk. With a voice he can turn cool as Smith & Wesson steel, hot as an insurance-money fire, he sings of the important things in life; booze, broads, honky-tonk saloons, and love, sweet love.
The eternal stuff Hank Williams sang of.

His first hit, "I Just Started Hatin' Cheatin' Songs Today," in 1974, was just such a song, peppered with adult lyrics, causing Moe to throw his last bottle at the juke box.

I keep more than a few of the Moe Bandy Classic Country sounds on my list of "Top 20 Beer Drinking Songs."  I also maintain a few of my favorite Moe Bandy classic albums in my collection.

---
From Rodeo Star to Music Star,
Moe Bandy Shines with Talent.
---
It was the following year, 1975, that Moe Bandy hit the jackpot with "Bandy the Rodeo Clown" written by Lefty Frizzell and Whitey Shaffer which ended up #7 on the Billboard Hot Country Singles. Should have been #1...just my opinion. The song was not only one of his own favorites but also one of his most popular recordings.

The song casts Bandy as himself in the title role, a rodeo clown who laughs through heartache and the physical pain of the job.
Over the years the song has become Moe's signature song. On top of his music success he is a champion bull rider, having been inducted into the Texas Rodeo Cowboy Hall of Fame in 2007!
Another favorite from the same year, "Hank Williams, You Wrote My Life" did even better at #2 on the Billboard Hot Country Singles.
Although by no means a Hank Williams sound-alike, his method of putting across his honky-tonk songs showed the distinct influence of Williams.

Bandy sang in a simple style that extracted the utmost from his songs of lost love, sadness, and life.

That's why I believe Moe Bandy's songs should be played two ways, a vinyl record on a turntable, or in a honky-tonk on the jukebox. 

And when you think about those Hank Williams "Have you paid your dues, can you moan the blues" classics, think about Moe Bandy. Then stand back.
---
Those Fabulous Session Players &
The Famous Backing Vocals.  
---
It never hurts to have the best around you when you decide on a music career.  Most of the same players are listed on the back of the Moe Bandy albums I have in my collection.

I was quick to notice Hargis "Pig" Robbins, honky tonk piano, Charlie McCoy, Harmonica, and Johnny Gimble, Fiddle player on all the albums I currently have.  The Jordanaires seem to be on all the great artists recordings, like Elvis, Patsy Cline, Ricky Nelson and countless others. Now I can add Moe Bandy to the list. 
I also have seven of Moe Bandy's original hits on 45rpm singles. All are in excellent condition as I had a habit of recording my records on reel to reel tapes and later to CD's for safe keeping. 
---
---
Ever thought of having your own website? I built Vinyl Record Memories "from scratch" with SoloBuildIt! Click below to find out more....

Celebrating the Legends and Legacies
of the All-Time Greats.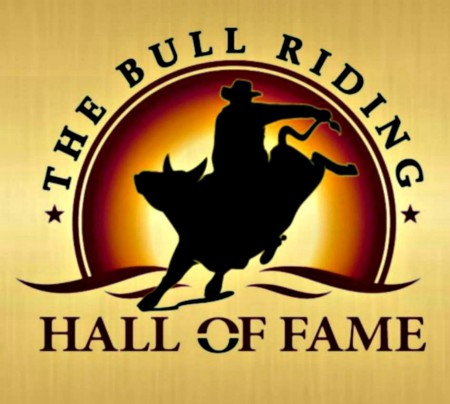 Welcome to The Bull Riding Hall of Fame!
"Where Greatness Never Goes Out of Style"


---
Top of Page