Last Cowboy Song Lyrics
Is this the Best Cowboy Song ever?
---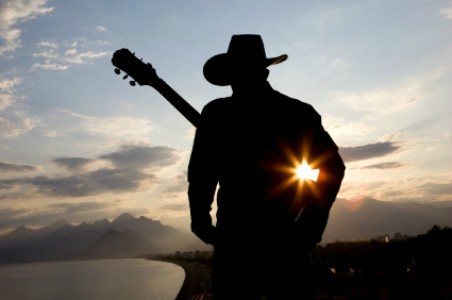 The Last Cowboy Song Lyrics was written by Ron Peterson (co-written with Ed Bruce) and included the track on "Ed Bruce" (MCA Records, 1980); the track, which featured guest vocals from Willie Nelson, reached No.12 on the Billboard country music singles chart in 1980.

The track was also included on the "Highwayman" album (Columbia Records, 1985).

Is this the Best Cowboy Song ever? Maybe, maybe not, but it is an unforgettable sad song and tells a real cowboy story.
 
The lyrics, I believe, are some of the very best written about the early American West, the old Chisholm trail, and the cowboy's sad dreams of tomorrow surrounded by fences.  The song discusses the disappearance of the American Old West and the values associated with it, and if ever lost will make us much the poorer because of it.

Let's hope the words in this song will always be remembered by someone who cares.

When you watch the video, please read the Last Cowboy Song lyrics and you will see why I believe Ron Peterson and Ed Bruce were at their best when they penned this wonderful old cowboy song.
Ron Peterson is a prolific country music songwriter and, in the 1970s, he was President, twice, of The Nashville Songwriters Association.

---
The Last Cowboy Song Lyrics
Songwriters: Ron Peterson, Ed Bruce
Recorded in 1984 by the Highwaymen
Released 1985

This is the last cowboy song
The end of a hundred year waltz
The voices sound sad as they're singin' along
Another piece of America's lost

(Waylon Jennings)
He rides the feed lots, clerks in the markets
On weekends sellin' tobacco and beer
And his dreams of tomorrow, surrounded by fences
But he'll dream tonight of when fences weren't here

(Kris Kristoferson)
He blazed the trail with Lewis and Clark
And eyeball to eyeball, old Wyatt backed down
He stood shoulder to shoulder with Travis in Texas
And rode with the 7th when Custer went down

This is the last cowboy song
The end of a hundred year waltz
The voices sound sad as they're singin' along
Another piece of America's lost

(Willie Nelson)
Remmington showed us how he looked on canvas
And Louis L'Amour has told us his tale
Me and Johnny and Waylon and Kris sing about him
And wish to God we could have ridden his trail

(Johnny Cash Verse Spoken Over Chorus)
The old Chisholm trail is covered in concrete now
They truck it to market in fifty foot rigs
They roll by his markings and don't even notice
Like living and dying was all he ever did

This is the last cowboy song
The end of a hundred year waltz
The voices sound sad as they're singin' along
Another piece of America's lost

This is the last cowboy song

---
Last Cowboy Song Lyrics - Do you know Remington and Louis L'Amour?

---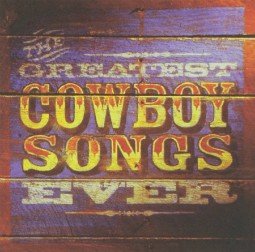 As the lyrics are written, Remington and Louis L'Amour immortalized the image of the American cowboy in their works.

I can attest to both their accomplishments as I have owned some Remington paintings (small reproductions) and still have my Louis L'Amour simulated leather bound collection purchased many years ago while living in Texas.

The Last Cowboy Song has such real meaning. It tells a story, the tale of the American cowboy that has all but vanished from the scene.

A rough and dangerous calling, the Cowboy's career (and possibly his life) could end in a number of ways. But today's ranchers still need Cowboys to work their cattle, even though herds no longer walk to market.

---
Last Cowboy Song Lyrics.
Ranch Worker Wanted.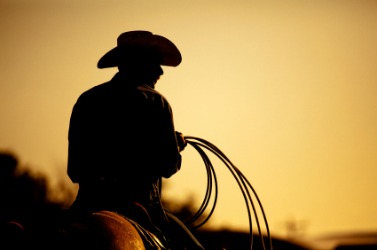 Many years ago, while living near Austin, Texas I noticed an ad in a local magazine titled, "Ranch Worker Wanted." I was simply amazed at the requirements and skill needed to be a real working Cowboy.

For reasons I cannot explain, I kept a copy of that ad and decided to share with you all the talents needed to be a real Cowboy.

If by some chance you decide you would like to be a real Cowboy I would suggest you read this ad several times before allowing yourself to drift off into some Cowboy campfire and happy trails dream land.

One more piece of Cowboy excitement. Cowboy Sam Garner made a cattle drive in 1871 and later wrote;

"Snow fell so deep that it covered the grass and our cattle and horses froze to death right in camp."

Cowboys are larger than life, confident and independent. No wonder they have been called Knights of the Range. Still want to be a Cowboy?  Read on....

Nature of Job: Worker's primary responsibility will be feeding, grazing and care of cattle and other livestock, as needed, and will be on call 24 hours/day, 7 days/week, Sundays & holidays included.
Worker will also perform related ranch work such as: gather livestock; assist load & unload feed; scatter bulls; check, repair, rebuild or maintain fences, water facilities and other ranch improvements; sort & ship livestock; assist with calving, castrating, branding, ear marking, vaccinating, administering medications, examining animals for diseases, parasites & injuries;
Check for and destroy noxious plant; and cut, transport, stack and burn prickly pear as forage for cattle.
Worker may also clean barns, tend horses or mules and chop & control brush.
Must be able to ride a horse in a safe manner and work livestock from horseback. Must be willing and able to live on ranch and to perform work with minimal supervision, alone or in small groups of other workers. Must be willing and able to work in all types of weather and must at all times be on call when not working. Must have basic working ability with fence tools, rope, tack and other common ranch implements. 
Must be able to find and maintain bearings to assigned work areas on the ranch. Must be reliable.
Salary And Benefits: Gross: $910 per month. Employer provides free housing, groceries, utilities, tools, supplies, equipment and worker's compensation insurance coverage. Generally, worker will prepare own meals. Reasonable transportation and meal expenses to the work site will be reimbursed....


From classified ad section of Austin American-Statesman, June 6, 1994.
---
One additional fact about Ed Bruce. He also wrote "Mamma, Don't Let your Babies Grow Up to Be Cowboys" just five years previous to this song.
Sadly, Ed Bruce died on January 8, 2021. He was 81.

I love the Cowboy way and Campfire songs. Please visit my special section just for the Cowboy and his music. 

---
---
---
Return to Highwaymen Main Page.

Return Home.