Resource Links

Highly Recommended Sites
---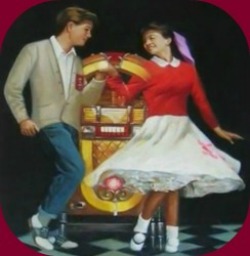 Welcome to our Resource Links page. Here you will find websites that offer resources for areas covering music and information related to collecting vinyl records and all things retro.
I also add sites that I believe would be of interest and a benefit to my visitors.

I have selected some of my favorite vinyl record related links to help you find the best resources for your Vinyl Record collecting journey.
While Vinyl Record Memories is not directly involved with all of these sites, I do have a music association with some sites listed. 
I have personally checked into each of them and believe you will find them useful.
---
Helpful Resource Links for
Vinyl Record Fans.

---
A large rockabilly site, featuring information on over 5000 artists, news, feature columns, show dates, talent profiles, links, photo scrapbook, and its own CD label.
Sbitube.com
The Easiest & Quickest Way To Add Video & Audio To Your Website.  This is the only video service I use.  The main reason...I have experienced first hand how their customer service continues to be a top priority with their customers.
We specialize in Dual turntable and Dual record player repair and restoration. Do you have a Dual that needs to be seen by the Doctor? Be sure to contact us.

Welcome to Cowboy's Sweetheart Jewelry. This Boss lady is smart, sassy and she has good taste! Here you'll find hand-crafted, artisan jewelry inspired by cowgirls of the American West.  Each creation is hand-made in Gold Hill, Colorado, USA.
The vinyl record collecting blog - with news about new vinyl record releases, vinyl record sales, this date in music history.
---

Visit the Golden Oldies main page.
Doo-Wop Classics - Original street corner sounds.
Top of Page