Vikki Carr Vinyl Memories

Favorite Spanish Love Songs
"Cuando Calienta El Sol"
---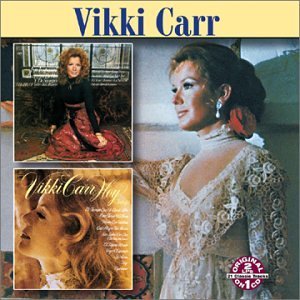 Vikki Carr vinyl memories returns to 1966 and highlights this wonderful American singer from Mexican origins.

It is a special page because of the cover she does on one of the most beautiful Spanish Love Songs ever, Cuando Calienta El Sol.
A favorite Spanish language love song with a simple understanding of the true translation and meaning of this song.

The English version is "Love Me with All of Your Heart" but the Spanish version, "Cuando Calienta El Sol," is much more romantic and eternal. It literally translates to the beat of your heart on a beach under the hot sun.

---
Vikki Carr Vinyl Memories.
A Special Performance By A Special Lady.
---
When you watch Vikki in this Spanish music video from 1966 please notice as she gets closer to the audience how they seem to be spell bound by her presence singing this song.
They seem to believe every word and feel her passion, even though they may not understand the language.
Performed in Spanish, English or any Language, this song is simply beautiful. I do miss the real music artists that can express songs with heart, body and soul.
It's hard not to get moved by her beautiful voice.
The folks in that audience experienced something very special that night.
This Vikki Carr vinyl memories selection is another classic in song interpretation. Simply outstanding. There are only two women that I believe have the voice to do this song proud. One you just heard and the other is by Connie Francis.
---
This Lady is Admired Most by The Very Best.
---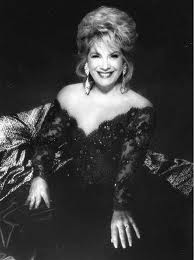 Vikki Carr is a three-time Grammy Award winner, whose international success spans four decades. She has performed for the Queen, five United States Presidents, wartime soldiers in Vietnam and sold-out audiences around the world.

She is admired by the very best in the entertainment world. Dean Martin said she was "The best girl singer in the business," and Frank Sinatra said, "She possesses my kind of voice."  Bing Crosby and Ella Fitzgerald both named her among their three favorite female singers of all time.

Elvis Presley was also very fond of her and even remarked on stage in Las Vegas many times that Vikki was one of his favorite singers. He said he liked her because "she sang from the gut" and introduced her at many of his personal appearances in which she attended.

In 2008, Vikki Carr was honored with a Lifetime Achievement Grammy from the Latin Recording Academy.

---
Vikki Carr Facts You May Not Know!
---
Birth Name
Florencia Bisenta de Casillas Martinez Cardona

Four time Grammy award-winning recording artist (singer).

She is a rare type of singer who can cry on demand during a performance.

She was awarded a Star on the Hollywood Walk of Fame for Recording at 6385 Hollywood Boulevard in Hollywood, California.

Received a doctorate in Law from San Diego University in 1974.

Awarded Doctorate in Fine Arts from St. Edwards University in 1974.

In 1970 chosen by the Los Angeles Times as their "Woman of the Year.".

On December 26, 1969, Vikki Carr was selected one of the "Ten Best Coiffured Women in the World" by the Helene Curtis Guild of Professional Beauticians.

---
A Special Treat For Our Hispanic Speaking Friends.  
Grande, Grande, Grande.

A special Vikki Carr vinyl memories video that shows just how elegant she still performs many years after the 1966 video above.
Enjoy...

---
Ever thought of having your own website? I built Vinyl Record Memories "from scratch" with SoloBuildIt! Click below to find out more....