Johnny Rodriguez Love Song

Featuring Spanish Love Song
"Love Me With all Your Heart"

---
The Johnny Rodriguez love song titled "Love Me With All Your Heart" brings back some great vinyl record memories from the past in true Latino tradition.
The Spanish version, according to some, is much more romantic and eternal; you make the call.
The song was released off the album of the same name and was the first of two albums Johnny released in 1978. The second album was titled "Rodriguez Was Here" but failed to chart. 

The album titled "Love Me With All Your Heart" reached #19 on the US Country charts and the single off the album of the same name, reached #7.  The Spanish version is titled, Cuando Calienta El Sol.
As with this song, Johnny sometimes covered other artists songs and had hits with them, including "Something" (Beatles), "That's the way love goes" (Lefty Frizzell) and Merle Haggard (1984). Rodriguez also covered the popular  Eagles classic, "Desperado."

This particular Johnny Rodriguez Love Song just happens to be my favorite of all the Latino songs and below are my very favorite ladies who do this song proud. 

---
Johnny Rodriguez Love Song
Is It "Cuando Calienta El Sol" or
Love Me with All Your Heart?
Actually "Love Me with All Your Heart" is a song based on the Spanish language song "Cuando calienta el sol".
The song was originally written in the fifties by Rafael Gaston Perez but the English lyrics are sometimes credited to three different song writers and published in 1961.
The Spanish title translates as "When the sun heats up" and I have included other versions on this site for you to compare. You can decide who you think does the best performance on this beautiful song.  Love to hear your thoughts on this song. 
Check out the links at the bottom of this page or in the right column on this page to see other cover versions of this song.  The Luis Miguel upbeat version of the song in his early years provides a fantastic video with perfect backdrops to make this video watchable over and over.
Vikki Carr will always have a special place in my heart for her perfect recording of this beautiful song and Connie Francis; what more can you say when you hear this 50s-60s icon sing her beautiful Spanish version of my favorite Latino song.  

Enjoy this video I have included and see why I have always admired Johnny's singing.
This would be the last album Johnny Rodriguez would place in the Top 20.
---
Songs that will make you cry.
---
"Tear Time" takes you through a feminine emotional experience and will touch your heart with the lyrics, "All it takes is the smallest thought of you ... Then tear time starts crying all night through." Read more ...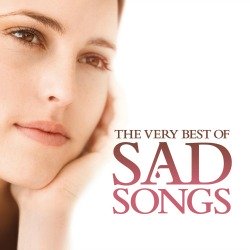 ---
---
You're The Only One.

This song brings back those special vinyl record memories of the summer of '79 when I spent many nights alone with Dolly and she whispered in my ear.

You're the only one...
You're the only one...
Take me back to where
we started from.
And let's make it now
Like we made it then.
This old heart ain't gonna break your heart again. Read More...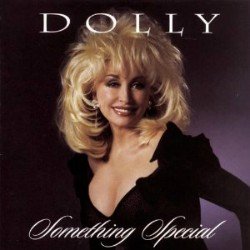 ---
Listen to the Vikki Carr version of Cuando Calienta El Sol

Click her for the Connie Francis version of this Spanish love song

Love Me with All Your Heart in English and #1 in 1964 - Click here

Return to Johnny's Main songs page

Return to home page.