Grease Classic Old Movies

Featuring 1978 Movie Hit Song
"You're The One That I Want"

---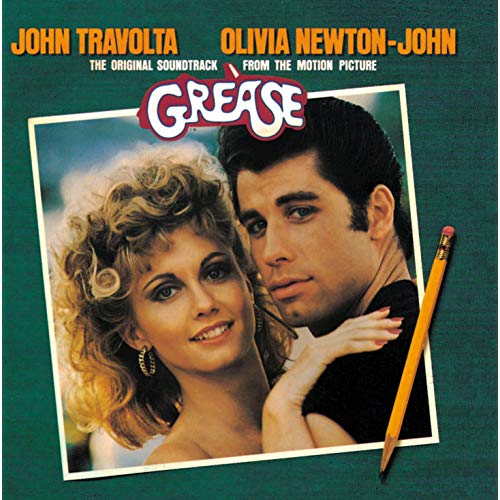 Watching this film it's easy to see why this Grease Classic Old Movies musical is one of the most successful musicals ever.
John Travolta solidified his position as the most versatile and magnetic screen presence of the decade in this film version of the smash hit play Grease. Recording star Olivia Newton-John made her American film debut as Sandy, Travolta's naive love interest.
The impressive supporting cast reads like a "who's who" in this absolutely perfect example of a musical about the fabulous '50s. Grease is not just a nostalgic look at simpler decade --- it's an energetic and exciting musical homage to the age of rock 'n' roll!

---
"You better shape up! 'Cuz I need a man!
Who can keep me satisfied!"
---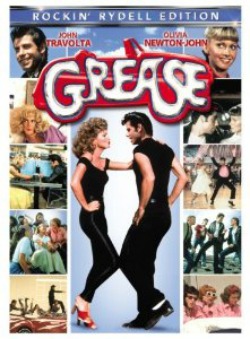 One of the great movie soundtrack songs "You're the One That I Want" was written by John Farrar for the 1978 film version of the musical Grease.
Performed by John Travolta and Olivia Newton-John, the song has withstood the test of time. Why? Because it's so good. Its tempo, its music, its lyrics, and its chorus make this song an all time #1 pop favorite. 
Newton-John is absolutely electrifying! And the verse, "You better shape up! 'Cuz I need a man! Who can keep me satisfied!" Awesome song.

This song is a big reason why the movie Grease is listed at #20 on the American Film Institute's list of the top twenty-five musicals in American cinema.
The single was a huge international hit, reaching number one in several countries and was the only single from the Grease soundtrack to top both the US and UK pop charts, reaching #1 on the U.S. Billboard Hot 100 for one week in June 1978, where it sold over 2 million copies.

Grease Classic Old Movies.
A Great Film About Teen Life in the 50s.

---
When you watch this movie and grew up in that period the story brings back a time when teens were really just "boys and girls", and not very sophisticated in the ways of today's digital world.

The movie brings back fond memories of the clothes worn at the time. Poodle skirts, bobby socks, saddle shoes and cool buttoned down striped shirts for the boys. It is a happy and fun musical for lovers of Grease.
During this time period boys actually wore underwear under their clothes and the most anyone saw from girls was a droopy bra strap.
The movie Grease will not disappoint you. With a rockin', rollin' all-star cast and an irresistible sound track, this original high school musical will make you wanna get up and dance. John Travolta is wonderful as Danny Zucko and Olivia Newton-John makes a perfect Sandy.
---
"You're The One That I Want"
Hit Song 20 Years After Original Release.

---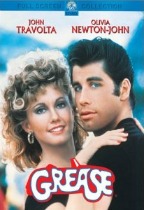 A re-released version of the single reached #4 in the UK in 1998, the twentieth anniversary of the film's debut.
The follow-up to the Travolta-Newton-John duet "You're the One That I Want," "Summer Nights" reached No. 5 on the Billboard Hot 100.
And it was an even bigger hit in the UK, spending seven weeks at No. 1. Combined with an earlier nine-week run with "You're the One That I Want," the Travolta-Newton-John duet team spent 16 weeks at No. 1 during 1978 in the UK.
In 2010, Billboard ranked it No. 9 on their "Best Summer Songs" of All Time" list.
AFI's classic movies list of the top 100 songs in American cinema has the song "Summer Nights" from the movie "Grease" at number 70.
---
---
Ever thought of having your own website? I built Vinyl Record Memories "from scratch" with SoloBuildIt! Click below to find out more....




Return to Classic Old Movies Main page

Return Home.