Storms Never Last

A Waylon Jennings and Jessie Colter
Love Story
---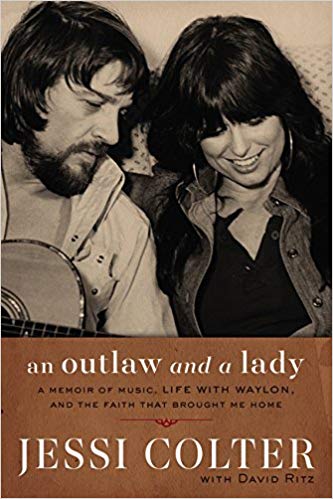 Storms Never Last was written by Mirriam Johnson, known professionally as Jessi Colter, an American country music artist who is best know for her collaboration with her husband, Waylon Jennings, and for her 1975 country-pop crossover hit "I'm Not Lisa."
Waylon was born in Littlefield, Tx where he learned how to play the guitar by the time he was eight.
He left school, spent a few years picking cotton and moved to Lubbock, Tx in 1954. While in Lubbock he got a job at a radio station where he met Buddy Holly during one of the station's shows. Buddy became Waylon's mentor, teaching him guitar licks.
In late 1958 Waylon became the temporary bass player for Buddy Holly's band, the Crickets. He played with Buddy on his final tour called the "Winter Dance Party" on February 2nd, 1959.
---
Waylon's Final Performance With Buddy Holly.
It was at the Surf Ballroom in Clear Lake, Iowa that Waylon would play his last music with Buddy Holly. Buddy would die in an early morning plane crash on February 3, 1959, along with Richie Valens, J.P. Richardson, aka "The Big Bopper" and the pilot.
Waylon Jennings gave up his seat on the plane, causing Holly to jokingly tell Jennings, "I hope your ol' bus freezes up!" Jennings jokingly shot back, "Well, I hope your ol' plane crashes!" It was a statement between friends that would haunt Waylon for decades.
---
Storms Never Last - A Love Story
---
The marriage of Jessi Colter and Waylon Jennings is one of the best love stories in country music. Throughout their career, the pair recorded a handful of collaborative albums.
In 1981, they released Leather and Lace, which featured what is arguably their best duet, "Storms Never Last." It's a song about passing through the hardships of marriage, and knowing that their love for one another will endure.
But offstage, life was a challenge, as Waylon pursued his addictions and battled his demons. Having drifted from the church as a young woman, Jessi returned to her faith and found in it a source of strength in the turmoil of living with Waylon.
In the 1980s, Waylon helped launch the super group "The Highwaymen" with Willie Nelson, Johnny Cash, and Kris Kristofferson, and the hits kept rolling, as did Waylon's reckless living.

In a 1973 Rolling Stone's interview with Chet Flippo, Waylon talked about the transformative effect his fourth wife, Jessi Colter, had on his outlaw lifestyle.

"When I met Jessi, I was pretty well at my lowest point. I weighed 138 pounds and I was bent on self-destruction. Wallerin' in self-pity was the biggest part of it, stayin' depressed all the time and stoned. Jess was the best thing that ever happened to me."

Married to Jennings in 1969, Colter was previously wed to guitar legend Duane Eddy, but would have her work in curbing Jennings' self-destructive ways cut out for her several years to come.  By 1977, Jennings was in the grips of cocaine addiction and it would be several more years  before he kicked the cocaine habit.

---
A Magazine Headline Gives Jessi Hope.
---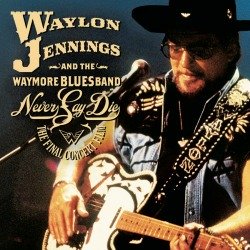 Jennings continued touring, recording hits, often working with his fellow country-music outlaws including Willie Nelson, Johnny Cash, Kris Kristofferson, and, of course, Colter.
For the closing track on 1975's I'm Jessi Colter, she sang a song she was inspired to write after picking up a magazine in a doctor's office.
Jessi noticed a photo of a home completely destroyed by a tornado with a caption quoting the home's resident: "Storms Never Last." That simple message of hope — and Colter's deep, abiding faith — would carry her through to the end of her husband's life in 2002, when he succumbed to complications from diabetes at just 64 years old.
Amid it all, Jessi never gave up and faithfully prayed for her husband until finally, at Thanksgiving 2001, Waylon found Jesus, just months before he died.

---
Waylon Jennings and Jessi Colter Sing Their Final Duet:

"Storms Never Last."
---
Some may not know that Jessi Colter was the only woman featured on the landmark album Wanted: The Outlaws, a 1976 #1 album that forever changed American music.
She has fifteen major-label albums to her credit, and her songs and records have sold in the tens of millions.
It is heartwarming to watch this performance with An Outlaw and a Lady, Waylon Jennings and his wife, Jessi Colter in this final duet performed in January 2000 at the Ryman Auditorium in Nashville. 

It would not be his last concert (that came the following year in Kansas City), but it was sort of a grand celebration, a final hurrah, a final duet, played out before a hugely appreciative audience in this most famous country music auditorium.  

I still retain the Waylon Jennings albums I purchased in the 70s and love his music today as I did forty years ago.  God bless you Jessi Colter for standing by your husband; and Waylon...thanks for the memories.  

Jennings won election to the Country Music Hall of Fame in 2001 and died on February 13, 2002.

Please continue to check back here as I have more music updates and my favorite Waylon Jennings songs and lyrics to be added.

---
---
Ever thought of having your own website? I built Vinyl Record Memories "from scratch" with SoloBuildIt! Click below to find out more....

---
Ramblin' Man Vinyl Record Memories
I Man Be Used - Waylon Jennings

Visit The Highwaymen pages here.

Return Home.