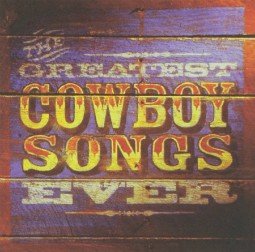 The Cattle Call Campfire Song was originally recorded by Eddy Arnold in 1945 as the b-side to "Each Minute Seems a Million Years." 
In 1955, Arnold re-recorded the song, this version spending 26 weeks on the country chart, 2 of the 26 at #1.  Forty years later, Eddy Arnold joined 13-year-old Texan LeAnn Rimes on a version of "The Cattle Call" for her 1996 Curb debut album, Blue. 
Although not released as an official single from the Number One LP, Blue, the song was released by Arnold as a single in 1999 and reached the Top Twenty on Billboard's Country Sales (Now titled Hot Country Songs) chart and quickly became a fan favorite, thanks, perhaps, to the pair's skillful approach to the yodeling throughout the song.

In the winter of 1934, Tex Owens was sitting in a hotel in Kansas City, Missouri, waiting to do a radio broadcast and looking out the window watching the snow fall.

Thinking back to his boyhood and to his time as a range rider, he remembered feeling sorry for the animals that had to stay out in the wet and cold in the winter. He picked up his guitar and within 30 minutes wrote "The Cattle Call Campfire Song."
Eddy Arnold's 1955 recording reached #1 and made the song, with its mournful yodel, a cowboy classic.  The first verse sets the tone for one of the best ever cowboy campfire songs.

Close your eyes and visualize this opening verse from the song and you can almost see a cowboy campfire dotting the nighttime plain.

The cattle are prowlin'
The coyotes are howlin'
Way out where the doggies roam
Where the spurs are a jinglin'
And the cowboy is singin'
His lonesome cattle call....

The western campfire songs may live forever, but in the early '60s it had already suffered a decline.
The singing cowboys had all but disappeared from the silver screen, and the days when real western attire for country artists would soon be over.

Eddy Arnold had a number one hit in 1955 with one of his recordings of "Cattle Call," but this 1963 LP was his first all-western album and his first to make the Billboard album charts.
Over a half-century later this re-recording of the title track remains a haunting vinyl record memory with a real yodel rather than the falsetto vocal treatment it often receives.  Well made and well remembered, this LP is perhaps the most significant western album of the '60s.