Okoboji Classic Cars Museum
The Ultimate Man Cave &
Vinyl Record Memories

---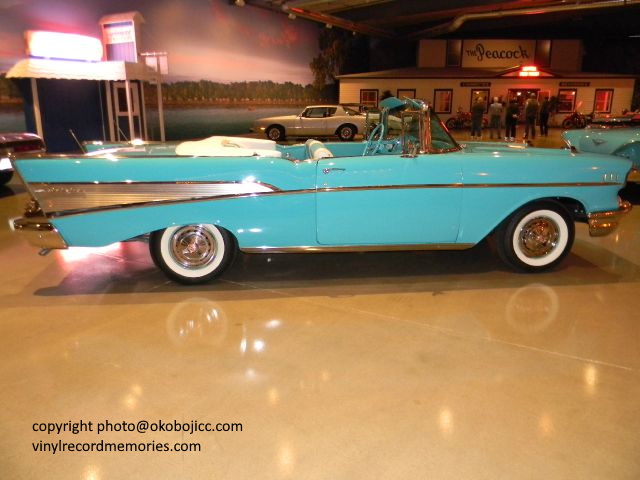 The Okoboji Classic Cars Museum contains dozens of beautifully restored classic cars from a bygone era displayed against life-size three dimensional hand painted murals. 
The interior design was recreated from memory from a specific time and place by the men who lived the memory half a century ago.
Specifically, it looks like Okoboji and Spencer, Iowa and the surrounding areas circa 1960.

From the moment you step inside and see "The Ride of Your Dreams" you are transported back in a time that looks and feels like an American Graffiti movie set....truly nostalgia reincarnated.

The building itself is 65,000 square feet and includes not only mint condition classic cars but another very unique star feature as well.
The Okoboji Classic Cars Museum comes alive with beautiful hand painted murals.
---
Inside this "Back to the Future" museum is an all-encompassing mural painted across every single wall by a retired construction man named Jack Rees.
Classic vinyl record memories from the 50s and 60s can be heard playing as you walk the streets of downtown Spencer, Iowa surrounded by the largest know indoor mural at 28,000 square feet.
Owner Toby Shine said his ongoing painting investment is "the best buy in artwork in the country."

Jack Rees agrees and replied..."No artist gets this opportunity." 
---
Do What You Love...
And never work another day in your life!
---
What a perfect combination for both Toby Shine and Jack Rees. No matter what your financial status, as the saying goes "If you do what you love you will never work another day in your life."  Oh how true that is...
And especially true for these two gentlemen.  I do not know Mr. Shine or Mr. Rees but it's obvious both are doing what they love.
Jack was commissioned to paint a masterwork of the most memorable time in his life, the magical moment between youth and adulthood, when nights were spent cruising the town and meeting the girl who would become his wife.

Toby, in turn, built an entire business around his love for classic cars, hired the best people and can relive his memories through Jack's paintings, and the great people around him, who share his memories.  

A wonderful experience for both men, I'm sure.    

At times Toby will change his mind and add things to the project. This allows Jack to keep doing what he loves...painting. 

---
Okoboji Classic Car visitors share a passion for a freeze-frame period of time in history. 
---
The following video reveals a tell-tale secret. Listen to the passion these people share about a freeze-frame period of time in history. 
Were they more amazed by the murals or the vintage cars displayed within the walls of this wonderful Okoboji Classic Cars Museum?  

They came to see the cool classic cars but many were obviously in awe of the beautiful murals that captured this special time in history.  A time so many were familiar with.  A sincere testimonial video...well done.   

---
The beautiful background music provided with this video comes from Network Music. The Album is called California Ease and the song is Love Street. Perfect fit for the video.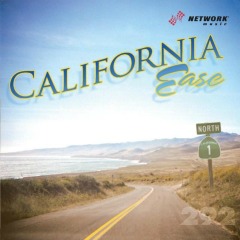 ---
Ever thought of having your own website? I built Vinyl Record Memories "from scratch" with SoloBuildIt! Click below to find out more....

You can also click on any of the photos or links on this page and read our stories about the golden age of vinyl records.
---