Mona Lisa Lost Her Smile

#2 hit song for David Allan Coe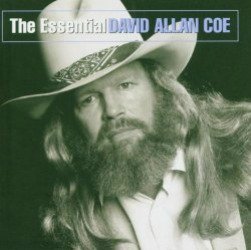 Mona Lisa Lost Her Smile was the first single from David Allan Coe's album "Just Divorced" and was released to radio in early 1984.
The song was written by Johnny Cunningham and remains Coe's highest-charting single, with a peak of number two on the Country Music charts. 

Many, including myself, consider "The Ride" and "You Never Even Called Me by My Name" to be Coe's best, and quite different from his "Mona Lisa" softer voice and the unique arrangement on this song.

Thom Jurek of Allmusic said it best when he described the song favorably in his review, saying that "the layered strings and organ work are slick, but they add such warmth and depth in contrast to Coe's voice that it works to devastating effect."

Other David Allan Coe compositions.
Although Coe did not write this song his best-known compositions are the No. 1 successes "Would You Lay With Me (In a Field of Stone)" (which was covered by Tanya Tucker) and "Take This Job and Shove It" (which was later covered by Johnny Paycheck and inspired a hit movie; both Coe and Paycheck had minor parts in the film).
As complex an artist as he is, the "Mysterious Rhinestone Cowboy" has still had over 30 hits in addition to those great ones he wrote for Tucker and Paycheck.

Why I decided on Mona Lisa Lost Her Smile.
"Mona Lisa" is a mid-tempo ballad about a broken love affair, featuring allusions to the iconic Da Vinci painting. A beautifully done country classic by Coe at his best.  
People should not forget these original country artists. A lot of old country favorites gets pushed aside for the newer stuff.

Not so with my friend and Country Doo-wop DJ, Ned Ward. Ned has a unique show that blends classic country with those early Doo-Wop sounds from the fifties and sixties. 

I often listen to the show while writing pages for this site and noticed he played and made mention how much he enjoyed this David Allan Coe song, "Mona Lisa Lost Her Smile."

I knew who David Allan Coe was as I was living in Texas around the time this song was first released. Coe had this rough biker image and when I heard the song I didn't believe it was him singing. 

What a great song it is. The song's romantic lyrics and melancholy delivery is undeniable on first listen.  

I'm glad my friend Ned decided to blend this song in with his memory filled selections of old country favorites, giving me the opportunity to rekindle and write about two country classics; David Allan Coe and "Mona Lisa Lost Her Smile."

---
Mona Lisa Lost Her Smile
Written by Johnny Cunningham
Recorded by David Allan Coe (1984)
Mona Lisa lost her smile
The painter's hands are trembling now
And if she's out there running wild
It's just because I taught her how
The masterpiece that we had planned
Is laying shattered on the ground
Mona Lisa lost her smile
And the painter's hands are trembling now
And the eyes that used to burn for me
Now they no longer look my way
And the love that used to be
Why, it just got lost in yesterday
And if she seems cold to the touch
Well there used to burn a flame
I gave too little, took too much
Till I erased the painter's name
Mona Lisa lost her smile
The painter's hands are trembling now
And if she's out there running wild
It's just because I taught her how
The masterpiece that we had planned
Is laying shattered on the ground
Mona Lisa lost her smile
And the painter's hands are trembling now
Mona Lisa lost her smile
And the painter's hands are trembling now
And if she's out there running wild
It's just because I taught her how
And the masterpiece that we had planned
It's laying shattered on the ground
Mona Lisa lost her smile
And the painter's hands are trembling now
---