Country Roads
Oldies Music Lyrics
John Denver Vinyl Record Memories

---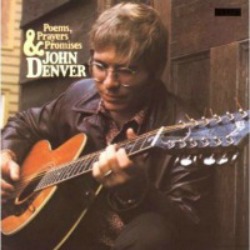 Country Roads Oldies Music Lyrics is a song wirtten by John Denver, Taffy Nivert, and Bill Danoff. 
The song was originally recorded on the album Poems, Prayers and Promises which was released on April 6, 1971.
From that album the actual title of the song "Take Me Home, Country Roads" was released on April 12th, 1971.
---
Country Roads Oldies Music Lyrics
The inspiring story behind Country Roads.
It was late December, 1970 and John Denver was working a Washington, D.C night club. Bill Danoff and Taffy Nivert opened for John and after the show they all got together for a little jam session. 
Danoff and Nivert told John about a song they had been working on for about a month.

While headed to a family reunion in nearby Maryland, Danoff said to pass the time he began writing about the little winding roads they were driving on.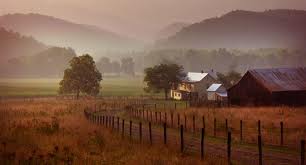 He remembered an artist friend who used to write to him about the beautiful West Virginia countryside. Those words inspired Danoff to change the story to fit that of his artist friend. 
Danoff and Nivert originally planned to sell the song to some guy named Johnny Cash. 
When Denver heard the song "I Flipped" recalled Denver and decided he had to have the song. The duo who wrote the original lyrics decided not to make the sale. 
The three continued to work on the lyrics until the early morning hours, changing words and moving lines around. When they finished, John said the song would be on his next album.

---
RCA Records gave up on the song...John did not.
---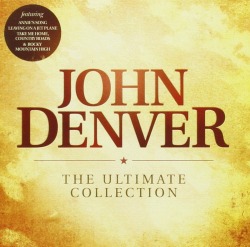 The song was premiered December 30, 1970, at that Washington, D.C. club, The Cellar Door and resulted in a five-minute ovation. With that very positive feed back a recording session was set up. 
Country Roads was recorded in January, 1971 in New York City. It broke nationally in mid-April, but moved slowly up the charts. 
Several weeks later RCA Records informed John they were giving up on the single. John told them "No! Keep working on it!" 
The result of John's stubbornness was that in August of that year the song was certified a million-seller.
---
Country Roads Oldies Music Lyrics
Who's the Cool Lady singing background vocals?
---
Watch the lady in the black dress doing background vocals for John in the below video. She's definitely having fun with this great song. Who is this lady? 
The lady is Pat Hawk, skateboard legend Tony Hawk's sister. 
Also Playing in John's band is James Burton, former lead guitar player for Ricky Nelson and Elvis Presley. 
James played with Denver for fifteen years until John's death just two years after this 1995 concert. 
Almost Heaven, West Virginia - A few nice tid-bits.
---
Country Roads Oldies Music Lyrics peaked at #2 in 1971 and received an enthusiastic response from West Virginians. 
It is the theme song of West Virginia University and has been performed at every home football pre-game show since 1972. 
The popularity of the song has inspired the West Virginia House of Delegates and Senate to change the state song of West Virginia to "Take Me Home, Country Roads" but so far that has not happened. 
A West Virginia brewery called Mountain State Brewing Company, produces an amber ale called "Almost Heaven" named after John Denver's ode to West Virginia Country Roads. 
The one recording fact I could never quite understand with this song is that it only peaked at number 50 on the Billboard Hot Country Singles chart. 
I've never been to West Virginia but when you listen to this song it sure makes you want to move there. 
---
My favorite John Denver Album.
Greatest Hits Album - 1973
---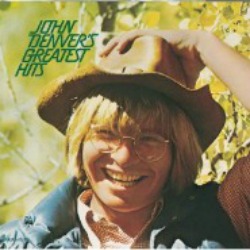 On this 1973 Greatest Hits Album Denver said those are the most requested songs in his concerts. 
He said that the only exception was the song Rhymes and Reasons, which no one ever asked for but he thought it includes the best lyrics he had ever written.
How do I know this? It's verified on the liner notes of the album and I have an original Greatest Hits album. There is slight wear on the album cover otherwise the LP itself is like new.
This Greatest Hits album climbed to #1 on the Billboard Pop 200 albums chart, went platinum, and was one of the first albums world-wide to sell over 10 million copies. 
It remains the best-selling album of his career in the United States, being certified 9-times platinum by the RIAA. 
I hope you have enjoyed this Country Roads Oldies Music Lyrics page as much as I have enjoyed bringing back some fond memories of this wonderful entertainer, John Denver. (December 31, 1943 - October 12, 1997),
---
Return to Oldies Music Main Page.
Return Home from Country Roads Oldies Music Lyrics