Devil or Angel
Oldies Music Lyrics
Bobby Vee Vinyl Record Memories.

---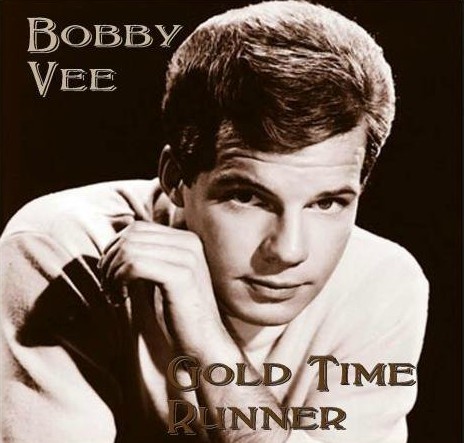 The Devil or Angel Oldies Music Lyrics was written by Blanche Carter and became a number six song for Bobby Vee back in 1960.
The song was originally recorded by The Clovers in 1956.
If you ever wanted to take a trip in a "Time Machine" now is your chance. You've got a free ticket to 1960 and Bobby Vee's perfect cover of this really smooth, romantic ballad.
The song was recorded by Bobby Vee, with veteran session drummer Earl Palmer among the studio musicians, and reached number 6 in the US charts in 1960. It was Vee's first Top 10 hit. Just watch the video below and you'll be on your way.
I first heard the original by "The Clovers" when I was 11 or 12 years old. Four years later when teen idol Bobby Vee did the remake, the song gave a whole new meaning to a teenage boy learning to slow dance with his first girl friend.
In my opinion this remake is better than the original and should have couples of all ages anxious to get up and dance when they hear this  fifty year old cover song by Bobby Vee.
I'm sure no one today who is familiar with this song would believe it is a remake of the original. When Bobby Vee covered this song it became his own.
But let's not forget all fans of The Clovers, and there are many. At some point these oldies music pages will have a song the Clovers did that no one has ever done better. Their big hit and one of my all time favorites from 1959 - "Love Potion #9."
That song came out a year before Bobby Vee did this cover song,  so The Clovers were still quite popular.
---
How It All Started...
Bobby Vee's Place In Musical History.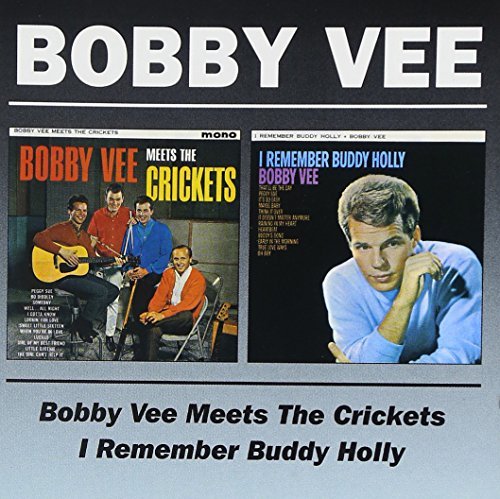 Bobby Vee was a fifteen year old kid when his band "The Shadows" made their first professional appearance at a concert in Moorhead, Minnesota on Feb.3rd 1959.
It was the day Buddy Holly, The Big Bopper and Ritchie Valens were scheduled to play in Moorhead but were killed in the plane crash. The show went on and local talent was asked to fill in.
As a result of that performance, Bobby was offered a recording contract. His first three singles failed to make an impact but his cover of Devil or Angel made it to #6 on the charts in 1960 and his career took off.   
Bobby was a huge Buddy Holly fan and sounded a lot like him. In 1962 he recorded "Meet the Crickets" with drummer Jerry Allison, Joe B. Mauldin on bass and a newer member.
Bobby Vee should  be remembered for his place in musical history as his big break came when he was called in at short notice as a substitute following Buddy's fatal plane crash. 
He was only fifteen and that performance was the start of Bobby Vee's career.
Sadly, Bobby Vee died on October 24, 2016 at the age of 73 of advanced Alzheimer's disease.
---
Devil or Angel Oldies Music Lyrics - Some "Angel" stuff you may not know.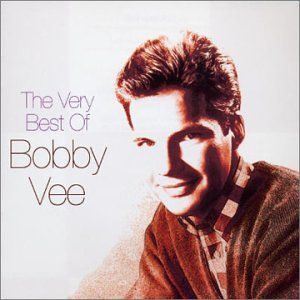 A lot of "Angel" stuff happened in the sixties. Here are just a few examples.
Mark Dinning also had a hit in 1960 with the song "Teen Angel." The song was written by Mark's sister Jean Dinning and her husband, Red Surrey.
The song "Earth Angel" was recorded by "The Penguins" in 1954 and was number one on the Billboard R&B chart and number eight on the Pop Chart for three weeks in 1955. My personal favorite cover of this recording was by Johnny Tillotson in 1960.
Another one of my very favorite entertainers, Neil Sedaka, had a number five hit in 1962 with a song he wrote called "Next Door to an Angel."
In 1961 "Pretty Little Angel Eyes" was a top ten hit for Curtis Lee. The song was co-written by Curtis Lee and Tommy Boyce.
The number one hit in 1962 was "Johnny Angel" by another angel. Remember Shelley from the Donna Reed Show? She went on to act with Elvis in three of his movies.

---
Please enjoy this video and really nice Devil or Angel Oldies Music Lyrics.
Devil or Angel Oldies Music Lyrics
Bobby Vee (1960)
Written by Blanche Carter
Original recorded by "The Clovers"
Recorded on Atlantic Records (1956)
Devil or angel, I can't make up my mind
Which one you are I'd like to wake up and find
Devil or angel dear, whichever you are
I miss you, I miss you, I mi-i-iss you
Devil or angel please say you'll be mine
Love me or leave me, I'll go out of my mind
Devil or angel dear, whichever you are
I need you, I need you, I need you
You look like an angel
Your smile is divine
But you keep me guessin'
Will you ever be mine?
Devil or angel please say you'll be mine
Love me or leave, I've made up my mind
Devil or angel dear, whichever you are
I love you, I love you, I-I lo-o-ove you
Devil or angel please say you'll be mine
Love me or leave, I've made up my mind
Devil or angel dear, whichever you are
I love you, I love you, I love you
Songs that will make you cry.
---
"Tear Time" takes you through a feminine emotional experience and will touch your heart with the lyrics, "All it takes is the smallest thought of you ... Then tear time starts crying all night through." Read more ...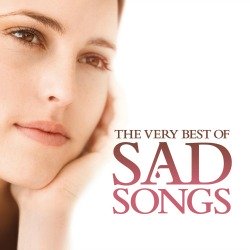 ---
The Buddy Holly Story
If you grew up in the Buddy Holly era, this 1978 biography profiles the lives of someone who helped change forever, the music in the 50s and beyond. The Roller Rink medley and The Crickets at the Apollo looks back at this special time in history and how it all began. Read more ...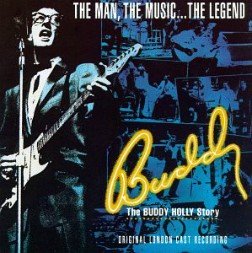 ---
You Can Click on Any Photo On This Page For More Great Oldies Options....or choose a link below.

Return to Best Oldies Cover Songs main page.