Johnny Tillotson
Oldies Music Lyrics

1960 "Why Do I Love You So"
---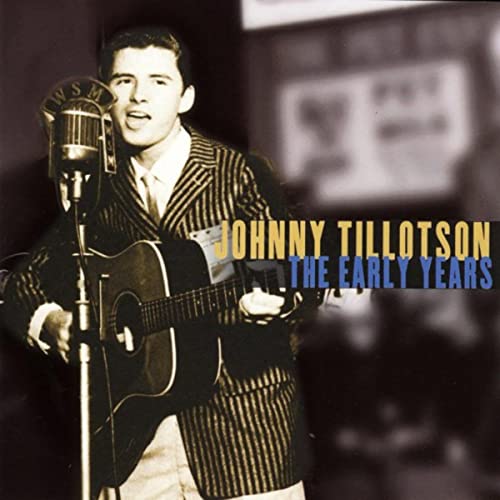 The simple oldies music lyrics to the Johnny Tillotson 1960 teen love song, "Why Do I Love You So," was the 4th single recorded by Johnny and remains another forgotten oldie rarely played on the radio today.
A short song with a long-lasting heartbroken message. For its brief length, it is perhaps one of the more romantic teen ballads written at the time.
I have added Both the 1960 original & and the circa 1965 re-record on this page. Both have their merits, but Johnny's more mature voice sounds better in the 1965 recording, especially his falsetto.
---
How It All Began for Johnny Tillotson.

In 1957 Johnny won a local talent contest and was chosen as one of 6 national winners to perform on WSM radio in Nashville, Tennessee.  A Nashville music publisher heard Johnny and was so impressed she presented a tape to Archie Bleyer.

Archie Bleyer was the owner of Cadence Records and the force behind much of the success of the Everly Brothers, Andy Williams, the Chordettes and many other artists. Archie was also impressed enough to sign Tillotson to Cadence Records. 

In 1958 Archie recorded Johnny singing his own composition "Dreamy Eyes." This song went to the top of the charts in Florida, and did very well in many other parts of the country, which proved to Archie that Johnny had what it took to sell records.

---
Johnny Tillotson Oldies Music Lyrics 
Why Do I Love You So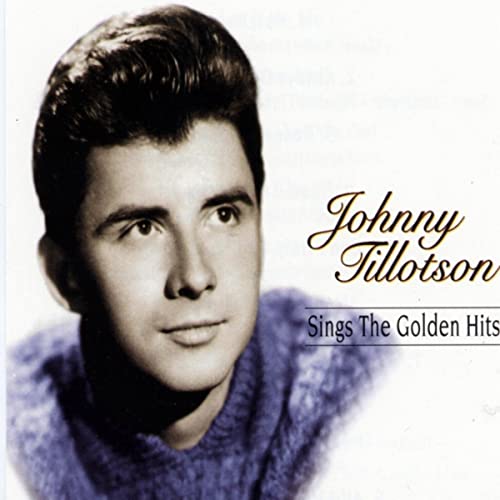 In 1959 Johnny Tillotson recorded one of my favorties, "Why Do I Love You So." The song charted at #42 on Billboard Hot 100 in January 1960.  Many artists re-record their originals and most are inferior to the original versions; however, that's not the case here.
This 1965 version is every bit as good as the original. I believe it is better. The overall orchestration and stronger background vocals blend perfectly with Johnny's falsetto parts.  See if you agree. Here is the 1965 version and the second video below is the original released in 1959.
Favorite Johnny Tillotson Album.
The album titled "Johnny Tillotson's Best" shown at the beginning of the second video is the first Johnny Tillotson album I purchased.  Hard to listen to this song without feeling nostalgic and drifting back to the 50s with this album I purchased over 50 years ago.
This album was his very first compilation album released in 1962. The price...$3.98.
This album ranges from Johnny's own compositions to his interpretations of such classics as Earth Angel and Pledging My Love.
The LP cover is a little rough as I remember playing this album a lot. The record itself also has some serious wear unlike most of my albums that are in very nice condition.
---
"Why Do I Love You So" - Original Version.

Johnny Tillotson enjoyed his greatest success in the early 1960s, when he registered a number of top Ten singles and also proved adaptable enough to score on the pop, country, R&B and even easy listening chart.

I never get tired listening to these wonderful old songs with simple lyrics and sing-a-long melodies. Here is the original version of this classic oldie.

---
Don't Break The Heart
That Loves You.

This haunting ballad is about a plea from a heartbroken teenager trying to understand why her boyfriend is going out of his way to treat her unkindly. Read more...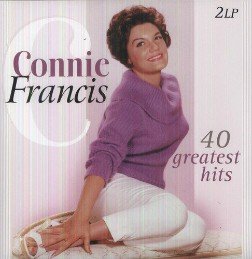 ---
Over the Mountain was originally a #8 hit in 1957 for "Johnnie & Joe," and was a cover for Bobby Vinton in 1963. What other cover song did Bobby Vinton take to #1 the same year? Read more.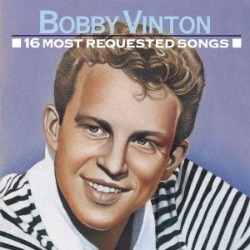 ---
---
Ever thought of having your own website? I built Vinyl Record Memories "from scratch" with SoloBuildIt! Click below to find out more....

Poetry In Motion - Watching All The Girls Go By.
Johnny's Perfect Version of an old Hank Williams Song.

Top Ten song from 1959 - "Frankie" by Connie Francis

Return to Oldies Music Lyrics Main Page for more oldies.

Return Home.

---