Connie Francis Oldies Music Lyrics

Frankie - #9 song from 1959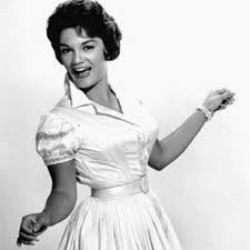 The Connie Francis oldies music lyrics to the song "Frankie" was written by Neil Sedaka  and Howard Greenfield. 
It was the B-side of her 1959 hit "Lipstick on Your Collar" that finished at #5 on Hot 100 list.
"Frankie" also became a Top Ten hit in the US finishing at #9 making the "Lipstick on Your Collar"/ "Frankie" the single most successful double-sided hit of her career.
The song, co-written by Connie's friend, Neil Sedaka was supposedly inspired by Frankie Avalon.  
Connie Francis - Does she cry when she sings?
Her heartbreaking voice was very similar to that of my favorite country singer Patsy Cline.
Not only did they possess that little "cry" in their voice, that almost no one can do successfully, they could take almost any material, no matter how simple, and make it better...even great.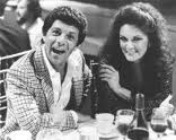 As you listen to the music notice how simple the lyrics are but how much emotion Connie puts into this song. One of my favorite 50s Teen dance songs ever.
Listen to her grand and powerful voice and how true her sound is. A clear example why her songs have held up over the years. Absolutely beautiful.
Another one of my favorite Connie Francis Oldies Music Lyrics" that you rarely hear played on the radio.
---
Connie Francis Oldies Music Lyrics
Frankie - #9 song in 1959
Written by Neil Sedaka/Howard Greenfield
Recorded by Connie Francis
Frankie, wherever you are...I love you
Though you've found a new love, I still miss you so
I just can't forget you, but you'll never know
Frankie, my darling...I'll never let you see me cry
Once I was your sweetheart...now I'm just a friend
Once you really loved me...now I just pretend
Frankie, my darling...I'll never let you see me cry
Oh, Frankie..I'd rather hide these teardrops...deep down inside...I'm crying, but you'll never see...I'd rather cry than have you pity me
Though my nights are lonely...since we've been apart
I'll always keep this secret...deep within my heart
Frankie, my darling...I'll never let you see me cry
Frankie, wherever you are...I love you

---

Don't Break The Heart That Loves You - #1 in 1962

Listen to Connie sing this favorite Spanish Love Song

Visit the Connie Francis main page - Click here

"Darling Lorraine" - Don't miss this fantastic rare performance

Return to Oldies Music Lyrics Main page

Return Home from this Connie Francis Oldies Music Lyrics page