Tammy Movie Song Lyrics
#1 song from the movie
"Tammy and the Bachelor"

---
The Tammy movie song lyrics was written by Ray Evans with music by Jay Livingston.
It was published in 1957 and debuted in the film Tammy and the Bachelor.
It was also nominated for the 1957 Academy Award for Best Original Song but lost out to the song "All the Way" from the film "The Joker is Wild."
The most popular version of the song Tammy is by Debbie Reynolds.  It was released by Coral Records as catalog number 61851.
---
Tammy Movie Song Lyrics - Did this song really beat out Elvis' number one?
The song spent 23 weeks on the Top 40 charts beginning 7/22/57. It was #1 for five weeks replacing Elvis Presley's Teddy Bear on Sept 2, 1957.
It was also the best selling single by a female vocalist in 1957.
Olivia Newton-John has stated  that her performance of "Hopelessly Devoted to You" in the movie Grease is inspired by Debbie Reynolds' performance of "Tammy" in Tammy and the Bachelor.
---
Tammy Movie Song Lyrics - Life was simple on the Mississippi.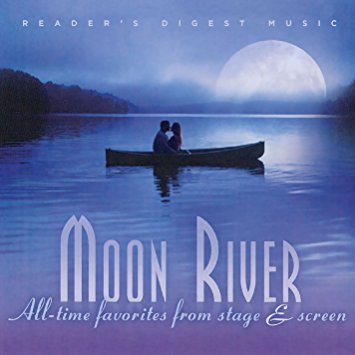 Although this may not be considered one of the all time greatest movie songs, after watching this movie, when you think of a young girl in love, you will always see Debbie Reynolds at her windowsill, bathed in moonlight, singing Tammy.
Tammy Tyree (played by Debbie Reynolds) is an uneducated orphan living on a riverboat on the Mississippi with her moonshiner grandpa (Walter Brennan). His portrayal of Grandpa was both warm and funny.
Her life was simple, with simple morals and values.
The music and the story were both quite memorable.  If you have never seen this family-friendly movie you are in for a treat.
It was especially nice to see Fay Wray of King Kong fame playing Pete's (Pete played by Leslie Nielson) fifty-something mother. She looks beautiful and was around fifty at the time.
Fay Wray died in 2004 at age 96 and Leslie Nielson died November 28, 2010 at age 84.

Sadly, Debbie Reynolds died on December 16, 2016.  She was 84.

Please enjoy this wonderful movie love song "Tammy" by Debbie Reynolds. 
Be sure to stop by and watch Debbie pop out of the cake in this delightful movie song "All I Do Is Dream of You." 

---
"Tammy" recorded in 1957 by Debbie Reynolds
Lyrics by Ray Evans
Music by Jay Livingston
I hear the cottonwoods whisp'rin' above
Tammy...Tammy...Tammy's in love
The ole hootie owl hootie-hoo's to the dove
Tammy...Tammy...Tammy's in love

Does my lover feel what I feel
When he comes near?

My heart beats so joyfully
You'd think that he could hear

Wish I knew if he knew what I'm dreaming of
Tammy...Tammy...Tammy's in love
Whippoorwill, whippoorwill, you and I know
Tammy...Tammy...Can't let him go

The breeze from the bayou keeps murmuring low
Tammy...Tammy...You love him so

When the night is warm, soft and warm
I long for his charms

I'd sing like a violin
If I were in his arms

Wish I knew if he knew what I'm dreaming of
Tammy...Tammy...Tammy's in love

---
---
---
Another grand old song about the Mississippi.
Grease - One of my two Favorite 50s style Movies -

Return to Classic Old Movies main page

Return Home.
---