Lorrie Morgan
Oldies Music Lyrics

Rockin' Remake of Beach Boys Classic
"Don't Worry Baby"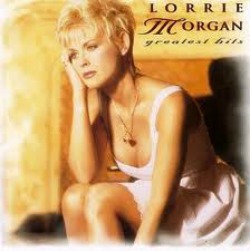 This Lorrie Morgan oldies music lyrics page includes her cover of The Beach Boys classic song "Don't Worry Baby."
The song was recorded for the Beach Boys album, Stars and Stripes Vol.1 and was released in August, 1996.
Despite the Volume 1 sub-title it is the Beach Boys only venture into country music.

The Brian Wilson songs recorded for this album included a number of the group's best-known songs featuring country music artists. Brian was persuaded to rejoin the group and act as co-producer.

This recording was to be the group's last session with either Brian, Carl Wilson or Al Jardine, making Stars and Stripes Vol. 1, in all likelihood, the Beach Boys' final studio Album.
If you're not a Country music fan this song by Lorrie may have just changed your mind.
I believe Lorrie must have been thrilled singing with The Beach Boys and she is smiling every step of the way.  What a treat, watching Lorrie Morgan and The Beach Boys sing together. 

Why no more country albums by The Beach Boys?
The album was not a big hit and was poorly received by critics. Consequently, further volumes in the series were scrapped.

So sad, I would have loved to hear what Brian could produce with some country tunes. The album did make it to #12 on the U.S. Billboard Top country Albums, but none of the individual songs did all that well.


Who does the Best Cover on this Song?

Of course I believe the Lorrie Morgan cover of Don't Worry Baby was the best song on the album and as you watch the video you can see she really enjoyed doing this song.
Having the Beach Boys singing her background vocals certainly didn't hurt her performance.

I did not add the lyrics to this page as I did with Billy Joel's cover because Lorrie changed the lyrics somewhat to match a woman's view of the song, and did a great job.

---
Take a Look at this Cool Beach Boys Cover Video by Kathy Troccoli

Return to The Beach Boys Songs Main Page

Read My Little Deuce Coupe Story - Click Here

Return from this Lorrie Morgan Oldies Music Lyrics Page to my Home Page
---