Earl Grant Best Love Song 
#7 song "The End" from 1958
---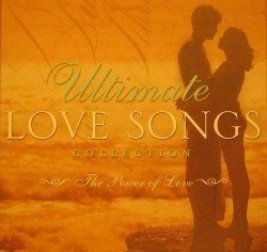 This Earl Grant best love song titled "The End" was a #7 song in 1958 and more than 60 years later it is sad the song still does not appear on any best love song lists that I have viewed.
Earl Grant may be a faded memory in the music scene but I would never have expected to see this beautiful song omitted from any best love song list. This is another beautiful classic ballad from the fifties you never hear played on the radio.

But you will hear bad love song lyrics from today's artists without any thought as to who may be listening to their music.
Many of us still remember Earl Grant as one of the most outstanding jazz-pop-soul organists, as well as an accomplished vocalist and dancer. 
This was Earl's first major release with Decca records and the result was a flawless pop classic that provided Earl with a #7 hit single and opened many doors.
One comment I reviewed online said it best about this perfect love song.
"There are songs which will remain unheard within the memories of the masses during their lifetime. Then there are those songs that are so simple, so clear, so melodic in structure, and most important, their lyrical content. To the very few that remember these kinds of songs, our lives are blessed, for each of us will include Earl Grant's ('Til) The End (of Time) in the list of 'My all-time favorites'. My only wish is that it would have gotten more exposure over the years. Better yet, that it would be included in some soundtrack in the future. It remains one of those songs you simply cannot hear enough." (source Ed Weichsler)

---
Earl Grant Best Love Song
A Great Wedding Song Choice.

As a teen I remember sitting on the front porch with my girlfriend on Clinton Ave in Hamilton, Ohio and hearing this song.  As her sports minded boyfriend our views of the song were quite different at the time. 
Well over a half century later I don't have adequate words to describe the wonderful poetry of these beautiful Earl Grant best love song lyrics.
And why no mention of this Earl Grant love song on the Best Wedding love songs list?  Such a truly beautiful song with words that reflect the long lasting meaning of love. 
If you or someone you know is getting married in the near future listen to this song and imagine dancing to your song with these beautiful lyrics. 
Enjoy this wonderful love song and lyrics and then continue to "The End" below the video.

---
Earl Grant Best Love Song
The End - released 1958
Vocals - Earl Grant
Music by Jimmy Krondes and lyrics by Sid Jacobson
 
At the end of a rainbow, you'll find a pot of gold
At the end of a story, you'll find it's all been told
But our love has a treasure our hearts always spend
And it has a story without any end
At the end of a river, the water stops its flow
At the end of a highway, there's no place you can go
But just tell me you love and you are only mine
And our love will go on 'til the end of time
At the end of a river, the water stops its flow
At the end of a highway, there's no place you can go
But just tell me you love me and you are only mine
And our love will go on 'til the e-end of time
'Til the end of time

---
In June of 1970 Earl was preparing for what should have been a joyous professional homecoming. 
On the terrible night of June 10, Grant's vehicle swerved off a curve on Interstate 10 and overturned in the desert near the Arizona border and the small town of Lordsburg, New Mexico.
His latest Decca album, tentatively entitled "Brand New Me" (but changed for obvious reasons), had been scheduled for release the following month. 
So sad...what a great voice, and a great song he left for us.
Unforgettable till the end of time.
Earl Grant was only 39 years old.
This song is a forever classic ballad, one of the greatest love songs ever and as you listen to this beautiful song maybe, just maybe  at "The End" of the Rainbow, you'll find Earl Grant.

---
---
Ever thought of having your own website? I built Vinyl Record Memories "from scratch" with SoloBuildIt! Click below to find out more....


More Love Songs on this page for your enjoyment. Simply click the photos.

Return to Golden Oldies Vinyl Record Memories main page.