Key Largo Song Memories

Bogie and Bacall
Vinyl Record Memories

---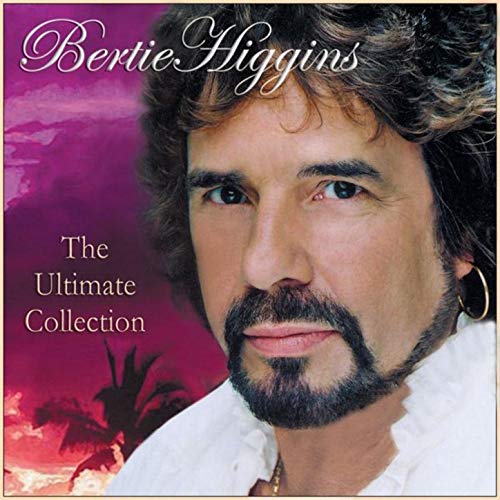 Key Largo song memories is from the 1981-82 music era and when it comes to music, there's quite literally something out there to suit everyone. I write about the times and the vinyl record memories from three special decades that mattered most to me, music wise.

When the song fits with my particular music preferences I blend it in with where I believe it fits best along side those wonderful old songs associated with the golden age of vinyl records. If there were ever a song with perfect lyrics that you just wanted to share with others and send back in time it would surely have to be the vinyl record memories of this  classic love song, Key Largo.

Key Largo is an island off the coast of Florida that was the setting for the 1948 movie of the same name starring Humphrey Bogart and Lauren Bacall, who were married in real life and one of the most glamorous couples in Hollywood. Bertie Higgins grew up in Tarpon Springs, Florida and spent a lot of time in the Florida keys. He based this song on the movie, with a failed romance also serving as inspiration.

The Key Largo song memories speaks of Bogie and Bacall, the 1948 movie, and especially this perfect reference line from the song.

"We had it all, just like Bogie and Bacall."
(Who doesn't get that line stuck in their head?)

This is the final collaboration of Humphrey Bogart and his wife Lauren Bacall, and one can tell that they've settled nicely into their respective roles, a culmination of working together on three other films in the 1940's.

---
A Very Special Key Largo Love Story.
How It All Began For Bertie Higgins.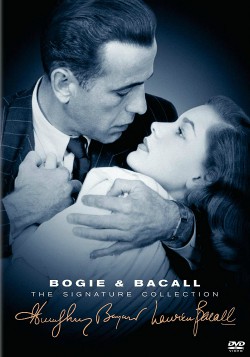 In the book Behind The Hits, Higgins said: "I lived with a girl a long time in Florida. Her name was Beverly Seaberg."
"We used to watch old movies on the weekends, and to us, the Bogart and Bacall romance was a phenomenal one: because of their age difference - she was 20 and he was 45 - and because the world was clamoring constanly for them to make a relationship work in Hollywood."
"Bev left me, and I hurt for about two years. Finally, I said, "Well, I've got to reach her somehow." And the only equipment I had to reach her with was a song. So I wrote the song "Key Largo." It was a plea for her return. She heard it on the radio and she came back to me and we became engaged."
The couple got married a year after the song was released, but split in 1995. They had two children, Aaron and Julian.

---
Who Was The Cute Girl In The
Bertie Higgins Key Largo Video?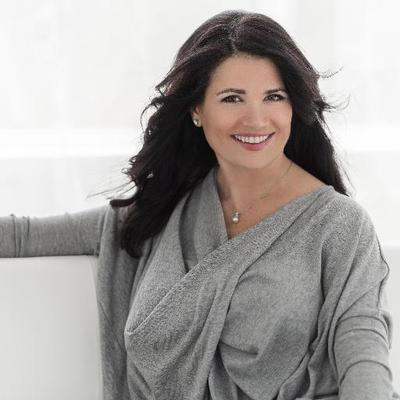 The young girl in the 1982 video is Patty Wolfe, 17 years old and a senior at Tarpon Springs Senior High in Tarpon Springs, Florida.
She was editor of the yearbook, and did not put a single photo of herself because she was incredibly camera shy. Patty was summoned from her class one day and when she got to the hallway the principal was standing with two men.
One was staring at her face with his index finger beside his mouth the way people do when they are thinking. Patty said they started touching her face and then her hair and said they were casting for a video. The principal had to explain to her that she was picked from the school year book and was being considered for a music video for the song Key Largo sung by their high school alum Bertie Higgins.
Patty thanked them for the consideration, but explained how camera shy she was. She told the men that there were many pretty girls at the school and they would not have any trouble finding what they needed.
---
Key Largo Song Memories - Sailing Away to Key Largo
"Here's lookin' at you kid"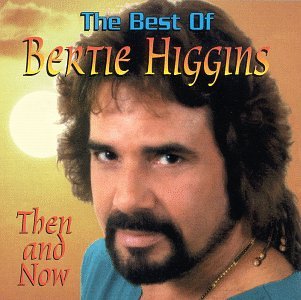 This is an especially nostalgic song with its references to the Casablanca movie. "Here's lookin' at you kid" is not Bogie and Bacall in Key largo. It's Bogie and Ingrid Bergman in Casablanca.
Higgins wrote this song with his producer, Sonny Limbo, who suggested incorporating the Bogart line, "Here's looking at you, kid," into the lyric.

And, despite Bogie and Bacall's love of sailing in real life, they never "sailed away to Key Largo." They drove there.
The story continues...

The director called the next morning and after talking to Patty's mother and offering money, her mother said Patty would be doing the video.  The director explained his visions for the video and before long Patty was hooked on the process.
The story of the song was that the relationship had failed. The singer is trying to convince his partner to try again. Most of the scenes were shot on a boat and the girlfriend was to look discouraged and done.  
Watch this popular video and then continue the story below referencing with song lyrics, the feelings the singer had on evenings during "That first cold winter together."
I found it interesting that the age difference with Bogart and Bacall was 25 years and the director of this video managed to find a young girl that was 20 years younger than Bertie. Patty said Bertie was very professional and kind and when they went to Spring Bayou in Tarpon Springs for their first shots she met Bertie's wife, Beverly.   

There were to be a few happy flashbacks and hopeful ending but production wrapped up before they got to film the happy scenes. The director was pleased with Patty's performance but she believed the story and the Key Largo song memories might have been lost somewhere in the editing.
I recall an interesting discussion on a popular site called Song Facts and they were talking about the song, Key Largo. There was this sexy girl background voice singing only a few words in a couple of spots in the song. They were trying to determine who she was.

I remember when this was out and on American Top 40. If I'm not mistaken, I remember Casey Kasem saying the backing female vocals were done by, get this, Cheryl Ladd, from Charlie's Angels! And she did have a small Top 40 hit by herself in 1978, so she does sing.


I have tried to run this down a few times with no luck as to the actual singer, but Cheryl Ladd blends well with the song and the year.

---
Watching old movies.
A lot in common with the characters in them.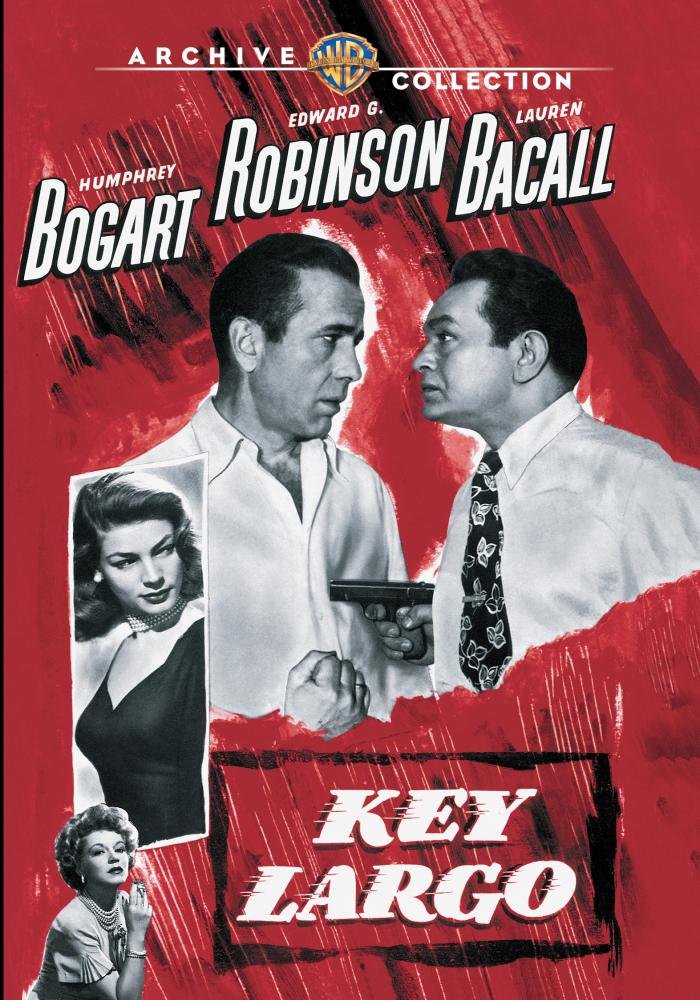 There are quotes from a couple of Bogie films, "Here's looking at you, kid," and "Play it again," both from Casablanca.
However, the point of the song is not to recreate the movie Key Largo, but to recreate the feelings that the singer had on evenings during "That first cold winter together," as they were "Trying so hard to stay warm".  They spent those evenings "Watching those old movies", and began to feel a lot in common with the characters in them.
With perfect lyrics, the melody, and the comparison of these two love stories, this was an easy choice to add to my list of favorites. They just don't make 'em like that anymore. It's right up there with songs like "Escape" (The Piña Colada Song) and "Afternoon Delight." Added to my list, this is another great song that can be considered timeless and makes you feel good every time you hear it.

---
The Key Largo Video Stars.
Where Are They Now?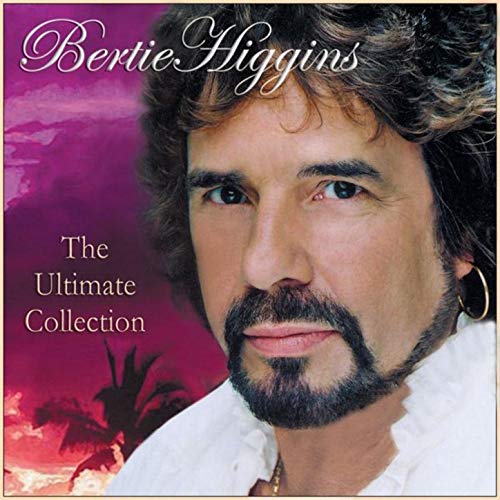 This was the only hit for the singer/songwriter Higgins, who started his career in the early '60s as the drummer in Tommy Roe's backup band, The Roemans. Tommy Roe is best known for his hit songs "Sheila" and "Dizzy."
During those years they were the opening acts touring the world with the Rolling Stones, The Beach Boys, Dave Clark Five, Manfred Mann, Roy Orbison and others.

After 1968 he returned to Tarpon Springs to begin a new phase in his music career. He was living in Atlanta and playing in clubs when he wrote "Key Largo." The soft-rock fantasy song was released as a single in 1981 on Kat Family Records peaking at #8, and reaching #1 on the Adult Contemporary chart. Higgins' debut album, "Just Another Day In Paradise," was released the next year and included another movie-themed song in "Casablanca."

Higgins carved out a niche in the "trop rock" (tropical) music genre with island songs in the Jimmy Buffett vein, but never again reached the charts, leaving him a one-hit wonder and his Key Largo song memories.

---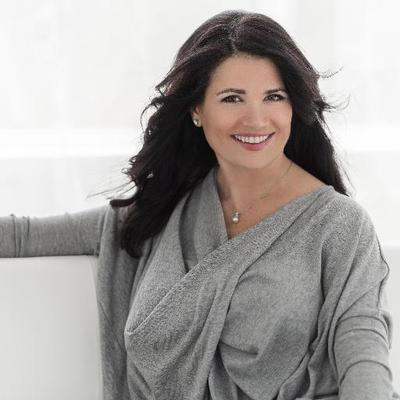 Patty Wolfe is Managing Director, Patty Wolfe Media Group.
PWMG strives to engage, motivate and influence viewers through dynamic media production.
Patty Wolfe's work at ABC Sports heavily influenced her life and career. The first woman at the network to direct a college football game to a nationwide audience, Patty also worked on the Olympics, Triple Crown horse racing, Wide World of Sports, and many other events, earning three sports Emmy Awards and a Directors Guild of America recognition.

Patty co-produced and co-owned the Jim Thorpe Pro Sports Awards, the first network sports awards show which aired on ABC for four years. Patty also worked at Good Morning America and was the coordinating producer for the Invictus Games for ESPN in 2016. She produced live specials for Kathie Lee Gifford, short specials for TVG, New York Racing Association, Fox Sports, and videos for Autism Speaks. Source: Patty Wolfe Media Group.

---
Return Home or Visit One of Your Favorites on the Left Navigation Bar...

Ever thought of having your own website? I built Vinyl Record Memories "from scratch" with SoloBuildIt! Click below to find out more....