Darling Lorraine
Oldies Music Lyrics

1959 Vinyl Record Memories Classic
by "The Knockouts"

---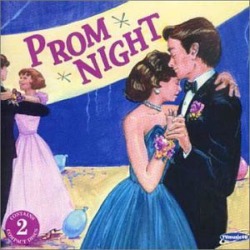 This Darling Lorraine Oldies Music Lyrics classic from 1959 by The Knockouts includes a memorable video clip with original Lead singer Bob D'Andrea.
I generally have plenty to write when adding oldies music lyrics to this site, but I just do not recall enough information about this great song to add from memory.
And there really is not much information online to gather the needed facts. I am aware that the song was originally released on Shad records in 1959.
The record company was owned by Bob Shad, owner of Time Records, Inc and released recordings under 3 labels - Time, Shad and Brent.
---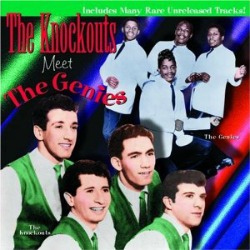 The "Shad" label had two vinyl record hits, Darling Lorraine and Who's That Knocking? by the Genies.
That information was obtained online from John "Marty" Trautman, co-founder and member of a New York City Doo-wop group known as "The Chevrons."
I also discovered that the song only made it to #46 on the Billboard Top 100 in 1959 but I really would be hard pressed to understand why a great Doo-wop song like this only made it to #46.
Some of the DJ's must have been playing the b-side to this record. I wanted to know more...

---
Darling Lorraine Vinyl Record Memories.
Why Is It That Few Remember This Wonderful Old Song?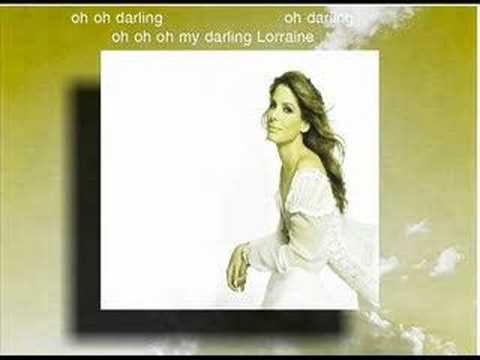 My original thinking was along these lines.  If the song only made it to #46 it certainly did not get the proper radio play around the country in 1959.
Or was there another reason? Please read on...

First, let me say that I added the Golden Oldies name on my navigation bar so I could list old lost memories from the past as I did with Darling Lorraine.

Classic Oldies that have been over looked or do not get their fair share of radio play. Many have simply been forgotten.

When your collecting vinyl records you run across old memories like this. The excitement builds because you know there are a lot of great songs you have probably never heard.

When I saw this video I could not believe I never heard this song recorded more that 60 years ago. And after watching this performance by these two gentlemen, this song was going to have its own special page on this website.

---
Darling Lorraine Oldies Music Lyrics.
The Lady and her "Special Song"

In October 2012 I received an email from a man who identified himself as the son of Rosemary Gallagher, the original composer of "Darling Lorraine." I wanted to know more so I phoned him. I'm glad I did.

Her son Bob told me about a legal situation concerning the original recording. His mother had shared her song with a lady friend and asked her what she thought of the song.

Her friend said she loved the song and knew some members of a local band, The Knockouts, and would ask them to play it and see what they thought.

The band, in turn, added the falsetto arrangement by Eddie Parenti, recorded the song without her permission and listed Parenti as the lone composer.

Rosemary Gallagher heard it on the radio and also observed the song was recorded without her name on the record as the composer. The fireworks began.

Side note: I needed verification on this so I asked and received a photo copy of the original record with only Parenti's name listed as the composer.

After legal matters were smoothed out in favor of Gallagher (her name was listed first on the record as composer) she was asked to write some additional songs for the group.
I also have a copy of that original record with Rosemary Gallagher's name listed first.

---
So, Why No Top Ten Hit For This Song?
The Lady Stands Her Ground.
---
Here is how Bob Gallagher tells it.

"I think the reason why Darling Lorraine peaked at 46 was because of the injunction by my mothers lawyer put a stop to all air play & sales at the time it was climbing up the charts. My mother and her lawyer did not want this to happen but it was the only way to get her rights to the song."

This young woman was going through all this pressure during a tough time in her life. Trying to make ends meet and also pregnant with a daughter when she wrote the song.

Through all this Rosemary Gallagher still represented a set of values that chose principle over income while dealing with the music industry.

She continued to receive small royalties from her song writing but with a Top Ten hit this song would have certainly produced more income for her over the years.

Rosemary Gallagher died on January 18, 2011 at age 80.

It's nice that good people like Bob Gallagher take the time to help me fill in the blanks about songs or individuals, especially a song that was written by his mother.


---
Where are the singers in this video now?

Bob D'Andre was the original singer and Parenti added the high pitched falsetto to the original song.
D'Andre formed a successful comedy routine with Frank Cirell in 1974 and have performed in Las Vegas, Atlantic City, Cruise ships and more.

I do not have any additional information on Edward Parenti at this time but he certainly could hit those high notes in the below video. A great voice.

When you watch this video pay close attention to the young lady at around 1:22 into the song. She has that look of appreciation of this wonderful 60 year old song....and might just be thinking she was born in the wrong era. And don't overlook the audience...they are just as excited about the performance, clapping and standing throughout the performance.
Thanks again to Bob Gallagher for all his assistance in bringing his mother's story up to date.

Enjoy this great song from 1959.
---
Darling Lorraine Oldies Music Lyrics
Recorded by The Knockouts
Written by Rosemary Gallagher-Edward Parenti


You are an angel, angel divine
You're sent from heaven...You're really mine
Oh darling, oh darling...Oh my darling Lorraine

Oh when you kiss me...It was meant to be
You're sent from heaven...My destiny
Oh darling, oh darling...Oh my darling Lorraine

Please never leave me...Please never go
I love you darling...I'd miss you so

You're my inspiration...My dreams come true
If you ever leave me darling Lorraine
Oh what will I do

You are an angel, angel divine
You're sent from heaven...You're really mine
Oh darling, oh darling...Oh my darling Lorraine<br>


Please never leave me...Please never go
I love you darling...I'd miss you so

You're my inspiration...My dreams come true
If you ever leave me darling Lorraine
Oh what will I do

You are an angel, angel divine
You're sent from heaven...You're really mine
Oh darling, oh darling...Oh my darling Lorraine
---
---
Return to golden oldies Main Page