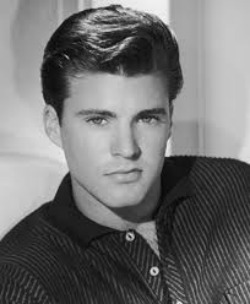 The Travelin' Man Video was an original idea by Ozzie Nelson. The song was written by Jerry Fuller who wanted to write a song about a man who traveled all over the world.
Fuller would eventually write more than twenty songs for Ricky Nelson.
There was a park near where his wife worked and he would take his guitar and write songs while he waited for her.
For the lyrics, Fuller came up with a "girl in every port" idea - a guy who travels all over the world and finds a different girl waiting for him wherever he goes. He used an atlas to get ideas for places, and looked up what the word for "girl" was in those places, so in German it's "Fraulien," in Mexico it's "Senorita," and in Alaska it's a "cute little Eskimo." He couldn't figure out what the term was in Hawaii, so he went with "pretty Polynesian baby." The song was written in about 20 minutes.
Fuller offered the song to Sam Cooke's manager but he turned it down. Rick's bass player, Joe Osborne, had been in the next room of the record company and heard the song.
He asked Cooke's manager, J.W. Alexander, if he could hear it again and the man said, "Here, you can have it," after he pulled it from the trash. Osborn brought the song to Nelson, who loved it and recorded it. The song became his second #1 hit, gave him a huge career boost, and stayed on the charts for 4 months.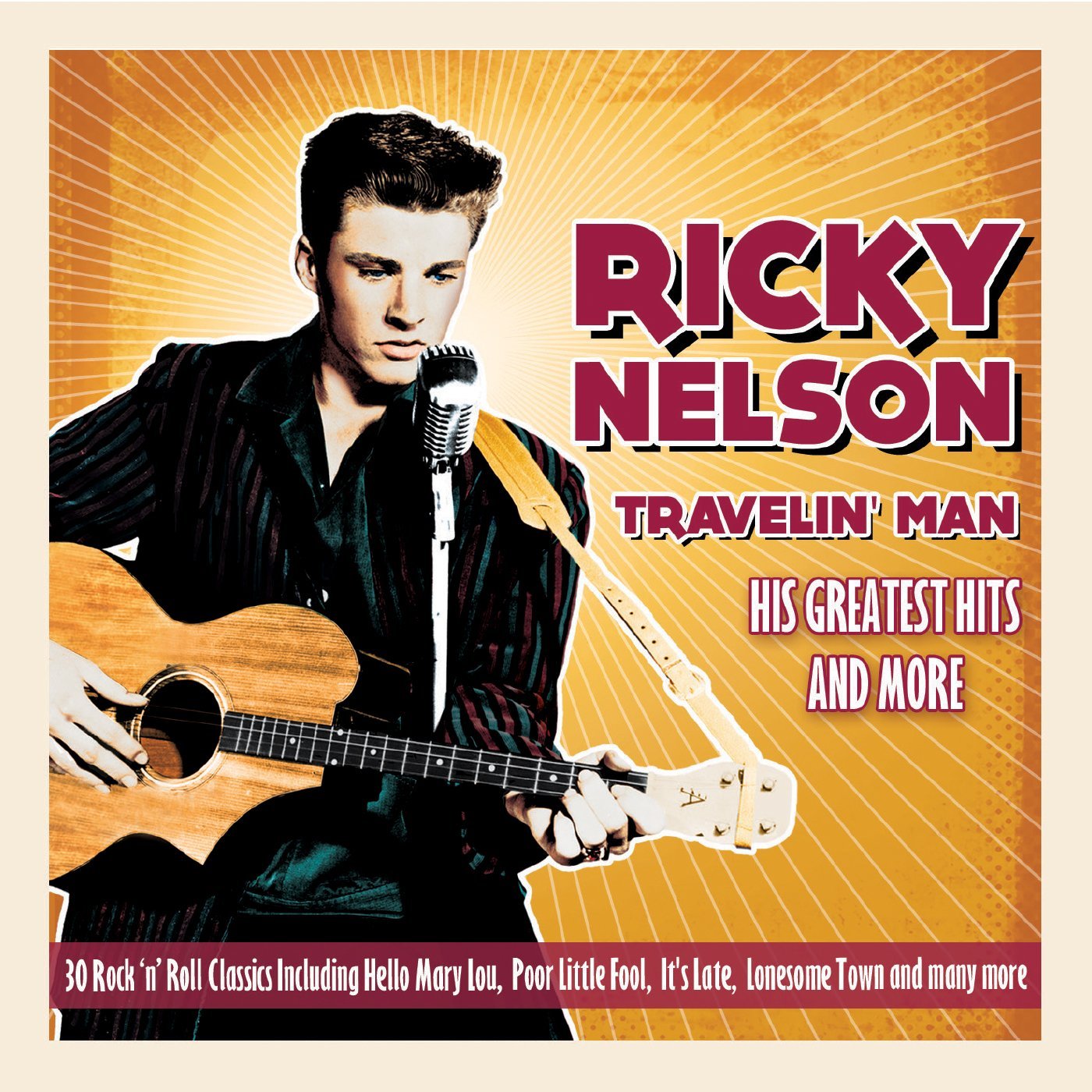 Below are two sets of videos. In the first video Ricky is shown singing the Travelin' Man song with two different versions. 
The first version was an episode on one of "The Adventures Of Ozzie and Harriet" shown in early 1961. The second episode, "A Question of Suits and Ties," was aired on April 5, 1961 (the song hit #1 on May 29)

Ozzie Nelson realized that record sales soared whenever Ricky sang one of his new songs on their show. Ozzie became overwhelmed trying to work Ricky's songs into the plot so he came up with an idea for Ricky's Travelin' Man song.

He superimposed some travelogue scenes over the film and added the video to the end of a show episode. Viola! The music video was born. It is the second video of the two black and white videos directly below.  

When it comes to the "Travelin' Man Video" it's hard not to feel a sense of nostalgia. The smooth vocals and catchy melody take you on a journey back to the sixties when songs like Travelin' Man were current hits of the day back in 1961.  Radio stations today refer to them as "Back in The Day Songs" or  "Oldies."

Now, enjoy Ricky's live performance with the backing vocals of the Jordanaires in this Travelin' Man video taped in 1985 , just four months before Ricky's death. 

Whatever the memory, vinyl has a remarkable way of preserving these moments and creating lasting connections to the music we love and grew up with.