Hollies Oldies Music Lyrics

"Long Cool Woman in a Black Dress"
---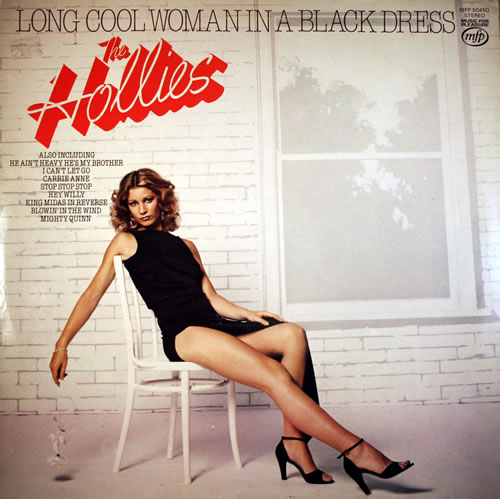 The Hollies oldies music lyrics to "Long Cool Woman in a Black Dress" was written by Allan Clarke, Roger Cook and Roger Greenaway.

The song was written in the Creedence Clearwater Revival style and Clarke also does a cool imitation of John Fogerty's vocal style.

Long Cool Woman was released as a single off the album "Distant Light" in 1972 but the album was actually released a year before in 1971.

Before the single was released, lead singer Allan Clarke left the group but after "Long Cool Woman" became a hit in the US, Clarke rethought his solo career and returned to the group.

---
Is This Famous Guitar Riff One of The Best Ever?
You Be The Judge.
"Long Cool Woman In A Black Dress" is a rock and roll classic characterized by its catchy guitar riff and memorable lyrics. The song tells the story of a mysterious and alluring woman who captures the attention of the narrator. It has become one of The Hollies' most popular and recognizable songs.
Can you actually believe that the guitar intro on this record, and guitar instrumental break, are not listed on any of the online music sites I reviewed, as one of the Great Guitar Riffs ever?

It's in my top five, but you make the call on one of the most recognizable guitar intro's from the 70s.  

Hollies Drummer, Bobby Elliott, wrote the following about the very famous Guitar Riff opening of Long Cool Woman.

"Previously I heard Allan (Clarke) playing a short attractive guitar piece whilst he was relaxing or tuning up. I suggested that we started the song with the same piece."

And so they did...

---
Long Cool Woman...a 5'9" beautiful tall.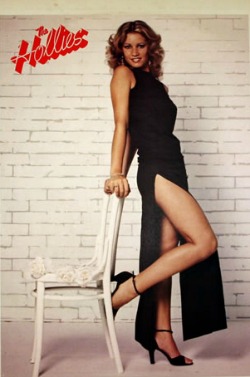 Let's get down to business now and enjoy the Hollies oldies music lyrics and that super cool guitar intro. 

If you have a good set of speakers or headphones, crank this one up while listening to the lyrics below and make believe you're the FBI agent saving this "Long Cool Woman in a Black Dress" from that nest of bad guys.  

For the senior FBI agents among us this may be the closest we ever get to one of the classic indecipherable lyrics in rock history.....A 5'9", beautiful tall!

A Fantastic career for a very underrated band, The Hollies were one of the most talented and enduring groups to emerge from the British invasion.

---
The Hollies Oldies Music Lyrics
Long Cool Woman In a Black Dress
Written by Allan Clarke, Roger Cook & Roger Greenaway
#2 song from 1972
Lead Guitar and vocals - Allan Clarke

Saturday night I was downtown
Working for the FBI
Sitting in a nest of bad men
Whiskey bottles piling high
Bootlegging boozer on the west side
Full of people who are doing wrong
Just about to call up the DA man
When I heard this woman singing a song
A pair of 45's made me open my eyes
My temperature started to rise
She was a long cool woman in a black dress
Just a 5'9", beautiful tall
With just one look I was a bad mess
'Cos that long cool woman had it all
I saw her heading to the table
Well a tall walking big black cat
When Charlie said I hope that you're able, boy
Well I'm telling you she knows where it's at
Well then suddenly we heard the sirens
And everybody started to run
Jumping under doors and tables
Well I heard somebody shooting a gun
Well the DA was pumping my left hand
and she was holding my right
Well I told her, "Don't get scared
'Cos you're gonna be spared"
Well I'm gonna be forgiven
If I wanna spend my living
With a long cool woman in a black dress
Just a 5'9" beautiful tall
Well, with just one look I was a bad mess
'Cos that long cool woman had it all
Had it all...
---
---
Ever thought of having your own website? I built Vinyl Record Memories "from scratch" with SoloBuildIt! Click below to find out more....

Return to classic oldies main page.