Best Soul Serenade Cover
The Cincinnati Sound.

The Making of "Soul Serenade."

---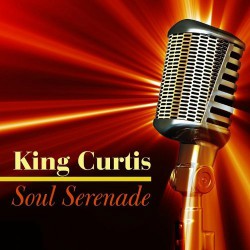 This fact based story of the Best Soul Serenade Cover may draw a challenge from some, however, this remake is yet another example of why I believe some songs do turn out better with a different artist and new arrangement.
It was the early sixties and the term Blue-Eyed Soul was a few years away from the growing number of local white male singers and bands that wowed music fans with their brand of soul and R&B-flavored music known as the Cincinnati Sound.

That's what people used to call the Queen City's Blue-eyed soul and blues-rock sound of 1960 to 1975. 
This is my story about the emotionally charged R&B song, "Soul Serenade," and how it was transformed from one of the most memorable R&B ballads of the 60s, into a blues-rock shuffle by a blue-eyed soul group from the Hamilton-Cincinnati area know as Beau Dollar & The Coins.  Judge for yourself and see if you agree this version deserves the title, "Best Soul Serenade Cover."

It was late 1961 and I was standing near the entrance to a club not far from Ohio's Miami University, anxiously awaiting to get inside and listen to local guitar sensation, Lonnie Mack and his house band, The Twi-Liters.
I was 17 and had to appear calm enough with a doctored ID to get past the Sheriff who was checking ID's at the door. Once inside the cigarette smoke filled Twi-Lite Inn my eyes focused on the bandstand and the burly young man on stage. 
I was somewhat nervous as I did not smoke or drink and had to appear as though I did in order to blend in.  My cousin, who was several years older and helped me get into the club, ordered some drinks, a coke for me, and asked one of his lady friends to sit beside me.  She soon realized I was more interested in listening to the band than talking to her.  

Lonnie Mack was around 19 or 20 years old at the time. He began playing in local clubs when he was 14 and ended up at the Twi-Lite Inn, a dusty roadhouse about 7 miles outside Hamilton, Ohio in the small southwest town of McGonigle.
---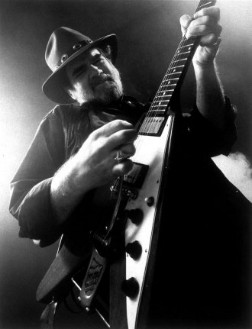 Lonnie was a fixture in the clubs and roadhouses around Cincinnati in the 1960s and I was fortunate to see Lonnie at the beginning of his career.
Randy McNutt, author of  more than 20 books, including "The Cincinnati Sound" said it best about Lonnie's music. 
"His music was part blues, some good-time rock 'n' roll, and an occasional country lick thrown in for good measure. The best way to describe it is Lonnie Mack music. He could put his stamp of personality on any song."
Rolling Stone called Mack "a pioneer in rock guitar soloing." Guitar World said he "foreshadowed the arena-sized guitar heroes to come." The Chicago Tribune added: "With the wiggle of a whammy bar and a blinding run of notes up and down the neck of his classic Gibson Flying V, Lonnie Mack launched the modern guitar era."

Best Soul Serenade Cover
The Cincinnati Sound.
---
There were many talented  blues-rock and white soul bands around the Cincinnati area. Over the years there have been white artists that routinely passed through the Cincinnati R&B scene but none better, in my opinion, than Beau Dollar and Lonnie Mack. 
Lonnie Mack was the Cincinnati Sound and I also believe Beau Dollar will always be thought of as one of the originators of that Blue-eyed Soul sound of the sixties and early seventies. 
I saw both Lonnie and Beau during the sixties in and around the Hamilton, Ohio club scene.  Randy McNutt added: "In those days, you could find white soul bands, many of them with good horn sections, in clubs throughout southwest Ohio--places called the Half-Way Inn (halfway between Hamilton and Middletown), the Tiki Club in Hamilton County, the Hawaiian Gardens in Cincinnati."

I also followed Beau Dollar and The Coins whenever they appeared at one of my favorite roadhouses, the Dude Ranch or Wagon Wheel in New Miami, Ohio. 

---
The Story Behind The Best Cover of
"Soul Serenade"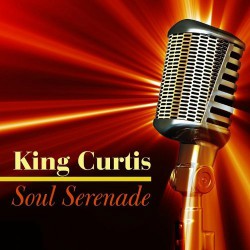 Soul Serenade was originally performed by the great R&B man, King Curtis.  The song was written by Luther Dixon and Curtis and released in 1964.  
When I searched online for information and facts about the song I noticed several different covers of the song by different artists. I was disappointed that my favorite cover of the song by Beau Dollar and The Coins was omitted under the wikipedia listing Soul Serenade (song).

I decided to contact Wayne Bullock, a former classmate of mine, to get some background on the making of "Soul Serenade."  I was aware that Wayne played on the Soul Serenade recording and played with Lonnie Mack in the early sixties when he was only 17 and still in school.

Beau Dollar and The Coins consisted of a tight and talented group of players with Beau on lead vocals and drums, Bill Jones on bass, Chuck Sullivan on lead guitar and Wayne Bullock on the B3 Organ.  Wayne informed me that the "Soul Serenade" session was actually recorded at Sambo Records, a recording studio in Louisville, Kentucky and not, as I believed, at  King Records in Cincinnati.
Wayne suggested I contact lead guitar player, Chuck Sullivan,  as he might provide me with some additional information on that recording session. And I did just that.
---
The Making of Soul Serenade.
---
I called Chuck Sullivan in mid-March, 2018 and let him know I was talking with Wayne Bullock about the Soul Serenade song and recording sessions and would appreciate any additional information he could provide.
Chuck told me that Harry Carlson, the founder of Fraternity Records, was at Cincinnati's Blue Angel Club one evening in 1966 when Beau Dollar played Soul Serenade. He said Carlson liked the arrangement and wanted to record the song with Fraternity records at the King Records studios.  Unfortunately King Records was booked up for the week and Chuck said that's the reason they ended up at Sambo Records in Louisville, Kentucky.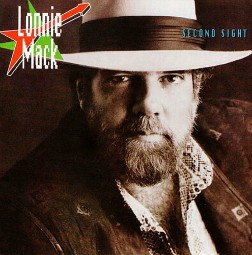 Chuck drove down with Beau Dollar and when they pulled into the parking lot he noticed Lonnie Mack's Cadillac. He said at the time he did not know that Lonnie would be the producer on the session.
When they began warming up for the session Chuck's Amp began to hum and Lonnie told him, "Go out and get my Amp out of the trunk of my car."  Wayne Bullock had previously told me the same thing, that something was wrong with Chuck's Amp and it was good that Lonnie was there to offer the use of his guitar Amp.

Chuck used Lonnie's equipment and played lead guitar on Soul Serenade and rhythm guitar on the flip side called  "Any Day Now."  He said everyone believed Lonnie Mack was playing lead on the song because he produced the record.  I admitted to Chuck I also believed for many years that Lonnie played lead on the song until I heard different from Wayne Bullock and saw the entry on Randy McNutt's blog titled "Who Knows Beau."

Chuck remembers the recording session taking about two hours to complete with two additional songs and he was pretty sure the Soul Serenade recording was done in only one take.  Soul supremo King Curtis could hardly have imagined the kind of recording that his immortal "Soul Serenade" would one day generate.
One thing was for sure...this small group of guys got the feel of King Curtis' 1964 hit "Soul Serenade" just right for its 1966 soul loving audience.
Another local group, The Casinos, known more for their pop sound "Then You Can Tell Me Goodbye," also recorded their own version of "Soul Serenade."

According to Chuck, Beau sent a copy of the record to King Curtis in New York. It was about two weeks later Curtis called Chuck and told him he liked the way he played his song. He asked Chuck to come to New York to see if he could play with him but Chuck said he decided against making the move.
And that, my friends, is the story behind the making of "Soul Serenade" from 3 of the 4 original band members, a noted book author, and the song that was recorded more than fifty years ago.

---
William Hargis Bowman Jr. (Beau Dollar) died in a Fairfield, Ohio care facility on February 21, 2011. Bill Bowman was 69.  His friend Wayne Bullock was able to visit with him two days before his passing.   
Randy McNutt was kind and sincere with his words about Beau Dollar after his passing in 2011..."Although it wasn't a national hit, Beau's "Soul Serenade" became a minor cult record and sort of a spinning musical monument to the blue-eyed soul that was so popular in Cincinnati from the early 1960s until disco took hold about 1975." "Musicians used to laugh and recall how the people would chant, "Play 'Soul Serenade'! Play 'Soul Serenade'!"
---
So the next time you visit one of those local roadhouses in and around the Hamilton-Cincinnati area and hear the band playing some of that blues-rock music from the sixties, step up to the bandstand and ask them to play a little of that "Soul Serenade."
If by chance they remember this fifty year old classic you'll be blessed with a unique and rare opportunity to  step back in time and relive all those wonderful old memories of the Blue-Eyed Soul days and all the great local entertainers who played those southwest Ohio clubs.   
Local entertainers like Wayne Perry, who started singing professionally when he was 14, The Young Breed, The Dapps, The Casinos and, of course, Beau Dollar & The Coins and Lonnie Mack, all members of that classic Cincinnati Sound.  
---
Where are Blue-Eyed Soul members today?
---
As of this writing in March, 2018, three of the four members on this "Soul Serenade" recording are still with us. 
William Hargis Bowman Jr. (Beau Dollar).
As mentioned above Bill Bowman died in 2011.  
When the Coins' broke up, Beau recorded for King Records as a solo act and played on other performers' recording sessions. James Brown recorded for King Records and would hire him regularly.
After King records was sold Beau ended up in Nashville working in song publishing with his Hamilton musician friend, Troy Seals. It is unfortunate the talented drummer's recording career didn't develop and he eventually ended up in Florida.

According to those close to him, in his later years he went simply by "Bill" and shied away from discussions regarding his brief, but important role in helping fuel blue-eyed soul and The Cincinnati Sound.  

---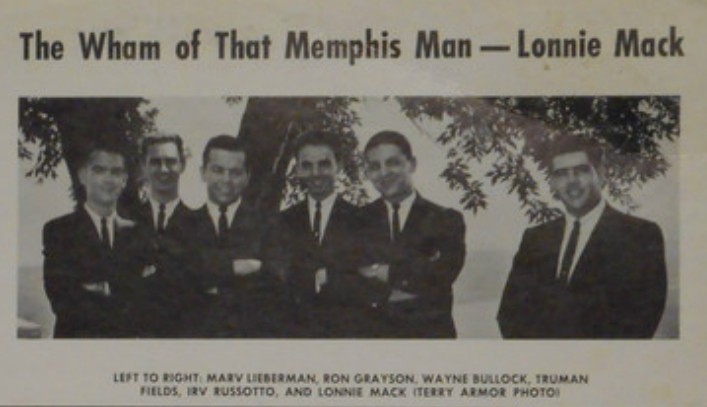 Wayne Bullock, (B3 Organ, bass guitar.)  Wayne is 3rd from left in photo above.
Wayne is retired and lives with his wife, Lorrain in West Harrison, Indiana. Wayne was kind enough to share with me information about the "Soul Serenade" song he played on with Beau.  
Wayne played with Beau at the Half-Way Inn, between Hamilton and Middletown for about 4 years and was the bass player on Lonnie Mack's first album, "Wham of the Memphis Man" on the Fraternity label.  
Wayne co-wrote the song "She Don't Come Here Anymore" with Bill Jones and Lonnie Mack, and played with other bands in the Hamilton-Cincinnati area. 
I appreciate the time Wayne took to  answer my questions and my numerous phone calls over the past several months. Wayne's  help with factual information was needed to complete my Soul Serenade story. For this, I will always be grateful.

Sad news to report that my friend, Wayne Bullock, passed away on Monday, 03-21-2022. Wayne and I had many "back-in-the-day" conversations over the past few years and I will miss those good times and memories we shared. Rest easy my friend.

---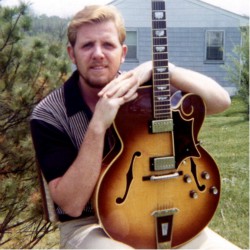 Chuck Sullivan, (Lead Guitar)
Chuck is retired but at times will make an occasional appearance at local clubs in and around the Covington, Kentucky area. 
Chuck also provided me with added information necessary for my Soul Serenade project.  I was happy to acknowledge Chuck for his guitar lead on a song many believed over the years, was played by Lonnie Mack.
---
Bill Jones, Bass
Bill is retired and lives in New Matamoras, Ohio with his wife Kimberly.  Bill was the founding member of the group "The Young Breed" that played at the Half-Way Inn and other clubs in the Hamilton-Cincinnati area.  Bill also played with Lonnie Mack and was co-writer on the song "She Don't Come Here Anymore," with Wayne Bullock and Lonnie.
Two days after Christmas, Wayne Bullock called me with the sad news his friend of more than sixty years, Bill Jones, died on December 12, 2020. Bill was 81.

---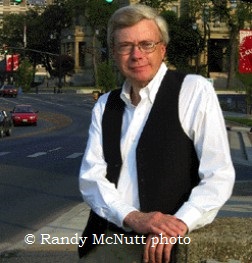 Special side note and credits:  I would like to express my sincere gratitude to Randy McNutt for allowing me to use the many quotes and references to the article he wrote in his Home of the Hits Blog. This allowed me to write information about "Soul Serenade" and the band members I knew would be accurate.  

Randy is a native of my home town, Hamilton, Ohio. He began his career as an independent record producer and later worked as an award-winning newspaper and magazine writer. He has written several books about his home state, all of which remain in print.
You can view the original article here and see how information was added to this page for reference.
Visit the Randy McNutt Amazon store and see all his books in one location.
---
Ever thought of having your own website? I built Vinyl Record Memories "from scratch" with SoloBuildIt! Click below to find out more....

Visit the Classic Oldies pages...A popular choice!
Favorite Remakes of Classic Oldies.
How About those Cars of Dreams We Grew Up With.

Don't Overlook some of those wonderful Old Classic Movies.