Whispering Bells
Dell-Vikings Vinyl Record Memories.
---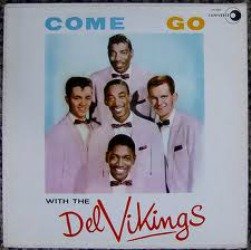 Whispering Bells vinyl record memories, is a 1957 hit song released under the name Dell-Vikings with a different lead singer named Kripp Johnson.
The song was written by Clarence Quick and reached #9 on pop charts. Soon after the group split and things became some what confusing. With records being issued by four labels and by three groups of Dell-Vikings they ended up having three hit singles on the charts in August 1957.
No singer had done that before Elvis and no other artist would do it again until the Beatles did it in 1964.
The following years saw a constant change of personnel, moving to different labels, and various groups calling themselves the Dell-Vikings.
---
Whispering Bells
Last of The Big Hits For The Group.
---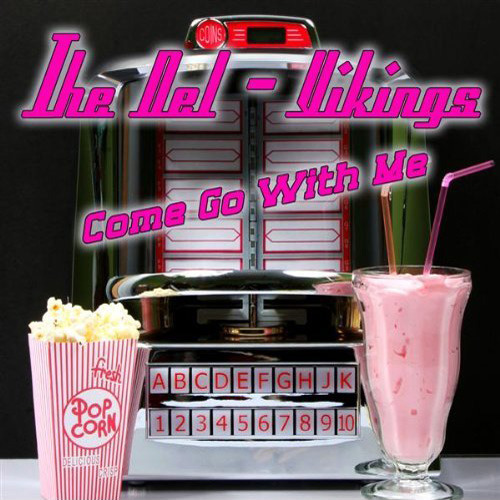 Over the years there have been at least twenty different members with three different group names, The Del-Vikings, The Dell Vikings and The Dell-Vikings.
Tony and his brother Skip Wright continue performing as The Del-Vikings in memory of their father, Norman A. Wright Sr. The current Del-Vikings consist of Tony and Skip Wright, Mike Machado and Selvin Austin.
Enjoy this great video with Norman Wright Sr, his two sons in the middle and original member David Lerchy on the right performing on the PBS Doo-Wop 50 Special in 1999.
Another one of those Doo-wop classics that makes you wanna get up and dance.
---
The Great Sax Player and The Duck Walk.
---
Watch the Sax player at 1:15 into the song. An amazing talent. At 1:50 he wipes his hand as if the sax is too hot to handle. He is definitely one of the better Sax players I have ever seen on PBS.
The talent behind this fantastic Saxophone solo is Richard Mansfield. He was the musical director for many of those PBS shows.  He wrote the arrangements and conducted the shows that were in the "American Soundtrack Series." Learn more about Richard while reading the "Come Go With Me" story below and watch him play another great solo.
And what is that guy doing at 2:00 minutes into the song? Is he trying to do the Duck Walk while sitting in his seat?
The guy is really into this song. Good for him, that's the way to enjoy and remember Norman Wright and the Del-Vikings.
Sadly, another Doo-Wop great  is no longer with us.
Norman Wright died in April, 2010.
---
---
Ever thought of having your own website? I built Vinyl Record Memories "from scratch" with SoloBuildIt! Click below to find out more....



Return to Doo-wop Home Page

Return Home.