Don and Juan
Oldies Song Lyrics
---
"What's Your Name"
A Doo-Wop classic from 1962
---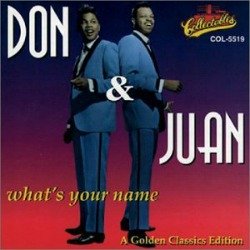 It was 1962 when this Don and Juan oldies song lyrics titled "What's Your Name" was on the Billboard Hot 100 chart with their top ten hit. 
The song was written by Claude "Juan" Johnson and together with Roland "Don" Trone produced their one and only hit for this R&B vocal duo from Brooklyn, NY.
I remember the Don and Juan oldies song lyrics quite well as I was interested in a cute girl when this song was on the charts but didn't know her last name. 
Let me tell you my story as to why I remember this wonderful old classic Doo-wop vinyl record from over sixty years ago.

---
 "What's Your Name" - The Story Begins.
My good friend Doug Bippus lived down the street from this cute girl and all I knew was her first name. Without her last name I couldn't look her up in the phone book.

Doug gave me her last name but I was kind of backward about calling her for a date. I previously had a steady girlfriend since the 7th grade but due to my too cool attitude we failed to make it a go in our senior year and both went with someone else to the senior prom.

I never felt good about that after going steady with this really nice girl for five years. So you see, up until that point I never really had to call any girls for dates.

The calling for a date process was uncomfortable for me.  I would call, she would answer and I would hang up before saying anything.  Any of you fellows remember doing that or was it just me? Naaahhh....you guys did it too.

Those of you reading this and not familiar with life a half century ago there was no such tell-tale device for shy boys known as caller ID.

---
"What's Your Name"
A Second Girl Enters The Picture.
I finally got a date with this girl named Francine during the summer of '62 but what I remember about the date was that she never really seemed too interested in me.

She was great company, attractive and polite so maybe it was the way I dressed, which at time was a little on the "Elvis" side, kinda loud. Maybe not, but whatever the reason I don't recall going on another date with her. 

Enter the second "What's Your Name" girl during the following summer of 1963. As I was again leaving my friend Doug's house I turned the corner and spotted this pair of white short shorts and form fitting black sweater with a gorgeous dark haired beauty tucked inside.

She was sitting on her front porch steps and as I got closer she smiled as I drove by. The song "Next Door to an Angel" quickly popped into mind and I remembered some of the words in the second verse that surely must have been what I was thinking at the time. 

I took a look and oh what a shock
To find a little bit of heaven right on my block
I'm livin' right next door to an angel
And I'm gonna make that angel mine 

And really, how long can a guy drive down a street trying to look cool while staring at an angel on the porch, and facing oncoming traffic?

Nearly crashed my car. Gas was somewhere around 32 cents a gallon and I must have used a least a half a tank of gas circling the block in my cool blue '57 chevy to make sure this angel didn't disappear back into the clouds.    

Doug came to my rescue again and told me her name was Ladale. This time I managed to date her all summer before she cut me loose. I'm not real positive, but I believe those two girls must have know each other as they both told me the same thing on our first date..."Keep your hands to yourself."

A few years later I would marry the girl that made my life complete and is still with me today.  I've mellowed over the years so wherever those classy ladies are today I hope their lives have been good.

Watch this great video with an Oldies Jukebox and Don and Juan singing this classic old Doo-Wop song from 1962. After the song please continue reading and discover how the idea came to me to write a story based on this sixty year old song.

---
Don and Juan Oldies Song Lyrics
Written by Claude "Juan" Johnson
Released 1962


What's your name? I have seen you before
What's your name? May I walk you to your door?
It's so hard to find a personality with charms like yours for me
Ooh-ooh, ooh-ooh, ooh-ee

What's your name? Is it Mary or Sue?
What's your name? Do I stand a chance with you?
It's so hard to find a personality with charms like yours for me
Ooh-ee, ooh-ee, ooh-ee

I stood on this corner waiting for you to come along
So my heart could feel satisf-i-ied
So please let me be your Number One
Under the moon, under the stars, and under the sun

Oh-oh, what's your name? (what's your name?) Is it Mary or Sue?
What's your name? Do I stand a chance with you?
It's so hard to find a personality with charms like yours for me
Ooh-ee, ooh-ee, ooh-ee

What's your name?
What's your name?

Shooby-doo-bop-bah-dah!!


---
The Don And Juan Oldies Song Lyrics
How Fond Memories Created This Page.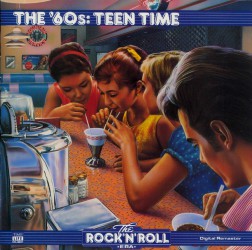 Whenever I decide to write a page I do it for a number of reasons. It could be about a vinyl record album, a song, a girl I was with, or a trip in a time machine to a particular place I may have been when a song was playing.
But I also get ideas from visitors or subscribers to my newsletter, just as I did with this song.

When my music buddy Bill Moore contacted me and said he was adding a song to his weekly entertainment schedule and told me it was the song "What's Your Name" I immediately went into flashback mode. 

The story above was a result of a particular place in time I had completely forgotten about, and yes it really did happen the way I wrote it as it probably happened the same with many other teens then and now. 

I have the 45rpm record and it's another song you don't hear enough on the radio, so I didn't have any immediate plans for the song until Bill mentioned it.  The memory kicks in (for now anyway) and the song goes live. Don & Juan can look down and thank Bill Moore for their special page on this site.   

I've always been amazed at the sound coming out of just two guys.
On February 1st, 1962 the song was performed on Dick Clark's American Bandstand. Nine days later it entered Billboard's Hot 100 chart, eventually peaked at #7 and spent 13 weeks on the Top 100 list.
  
Sadly, both men are no longer with us. Roland "Don" Trone died in May 1982 at the age of 45 and Claude "Juan" Johnson passed on October 31st, 2002 at the age of 67.

---
Seeburg - The Happy Days Jukebox.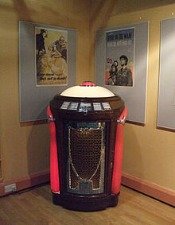 In the late 1940s, Seeburg manufactured its popular and distinctive "trashcan-shaped" series of jukeboxes. This one you see here is the Seeburg Symphonola, Model 148 "Trashcan" Jukebox of 1948, so nicknamed due to their shape. 

When they began to make jukeboxes, the 78 rpm record was standard and only a few selections could be played on one machine. This changed with the Seeburg model M100A which could play 50 records front and back for a total of 100 selections, an immense variety at the time.

In 1950, Seeburg introduced the first commercial jukebox designed to play the then-new 45 rpm records. They later increased the number of records from 50 to 80, then 100 per machine.

The classic M100C is featured during the opening of the "Happy Days" TV series.

---
---
Return to Golden Oldies main page.
Return to the Doo-Wop main page.