Jody Miller He's So Fine Cover.
1971 Chiffons Classic Remake.

---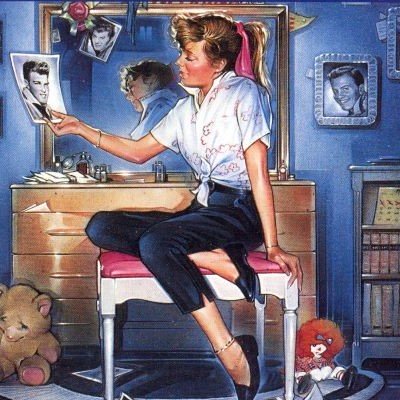 In 1971 Jody Miller had a Classic Cover Top Ten C&W hit with her remake of "He's So Fine" recorded in a February 17, 1971 session at the Columbia studio in Nashville.
The recording was issued May 12, 1971 as the advance single from Miller's "He's So Fine" album, that album—released August 1971—being Miller's second full-length collaboration with producer Billy Sherrill.
Impressed by the 1968 Tammy Wynette hit "Stand by Your Man", Miller had contacted that track's producer Billy Sherrill in the hopes of reviving her own flagging recording career. Sherrill opted for a new musical direction for Miller who recalls: "He said I didn't phrase my words like a country singer, so we took some old, sexy pop songs and put in a little boppy steel guitar".
This is how it turned out...
Jody Miller's Answer To Roger Miller.
"Queen Of The House"
---
In 1965, Capitol tapped Jody Miller to cut "Queen of the House," an answer song to fellow Okie Roger Miller's now-iconic smash "King of the Road."
"It was instant airplay. We sold a lot of records. They actually couldn't make 'em fast enough to sell. So, it was a giant hit for me," Jody told The Oklahoman.
At the eighth annual Grammys, where she was also nominated for Best New Artist, Miller won Best Country & Western Vocal Performance - Female for "Queen of the House."
"At the time, it really didn't have much of an effect on me. ... Maybe it's because the Grammys were only (a few) years old at the time. But nowadays, it means a lot for them to introduce me as 'Grammy Award winner Jody Miller,'" Miller told The Oklahoman in 2018.
In 1970, Miller signed as a country artist to Epic Records, where she scored a string of cover hits like "Baby I'm Yours," "Be My Baby" and "To Know Him Is To Love Him" and earned another Grammy nomination for her remake of the Chiffons' "He's So Fine."
It's a Cinderella story...When Jody left her home in Oklahoma for L.A. she had only been married six months. It was in the summer of '62, and by that next year, she had a contract with Capitol records.

---
Jody Miller "He's So Fine" Cover.
Where'd The Doo Lang Go?
---
Originally released by the Chiffons in early 1963, "He's So Fine" entered the national charts in February 1963 attaining the No. 1 position on March 30 and remaining No. 1 for a four-week period and also made it to number one on the soul singles chart.

Interesting to note that Jody Miller's remake omits the original's "doo lang, "doo lang" background vocal that was on The Chiffons release and was unique to the song. The Chiffons also released One Fine Day in May of 1963 topping the charts at #5.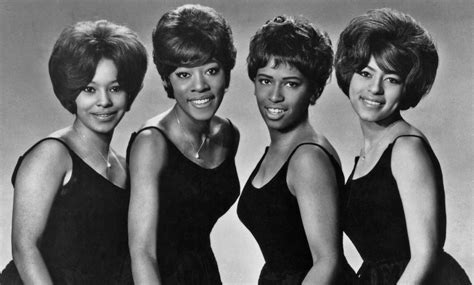 Producer, Billy Sherill tried a different twist and replaced the "Doo Lang, Doo Lang" original background with the familiar voices of The Jordanaires (Elvis & Ricky Nelson background) for Jody's album. Besides the title cut, the "He's So Fine" album featured Miller's remake of the 1965 Barbara Lewis hit "Baby I'm Yours." 
Jody Miller, "Queen of The House" and "Queen of The Cover Songs" passed away on Thursday, October 6, 2022, at age 80 of Parkinson's complications in Blanchard, Oklahoma.
---
The Story Behind The Song "He's So Fine."

---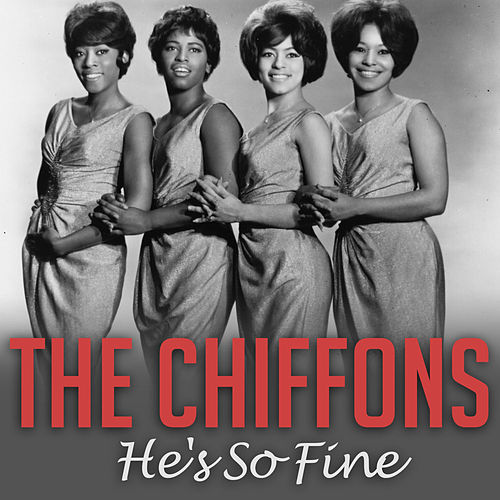 There is only one name listed as song credit on "He's So Fine," one of the biggest hits of 1963. That name is Ronnie Mack. Let me tell you a little about this gifted young man.

The story begins around 1960 in the Bronx when Mack heard a trio of students harmonising in their high school's lunch room, and set himself up as their manager. The group, which Mack named the Chiffons, made a demo of several of Mack's songs, which he later took to Bright Tunes, a music publishing company set up by members of the Tokens of "The Lion Sleeps Tonight" fame.
The Tokens had earned a production deal with Capital records to include 10 records, and by the time Mack showed up, they had recorded nine of the songs and none of the songs produced any results on the charts.

Ronnie added a fourth girl, Sylvia Peterson, to the Chiffons and rewrote one of the songs he had written for the Tops, "She's So Fine", originally written about Peterson, and changed the lyrics for the girl group to sing as "He's So Fine". They re-recorded the song with The Tokens, assisted by Carole King on piano.
---
Songwriter Ronnie Mack's Sad Ending.
The Gold Record He Never Saw.

---
Capitol passed on "He's So Fine," as did the other big record companies. Finally the Laurie label took it, and Mack had his hit. "He came up with a composition notebook with all these amazing songs in it," recalled Jay Siegel of The Tokens. "They had the most incredible lyrics; not intellectual lyrics, but just the things that people speak of in everyday language. Most people don't have the talent to write them down as music, but he did."
At the time of his death Ronnie Mack had the number one record around the world with "He's So Fine." He never got the chance to see his Gold Record, although his production company, Bright Tunes Production, had done a rush job on getting it made, but unfortunately by that time cancer had taken over his body and mind. Ronnie Mack was just 23 years old when he died on November 5, 1963.

---
---