The Duprees Biography

1962 Hit Song "You Belong To Me"
---
The Duprees Biography includes their hit song "You Belong To Me." They were an early 1960s group from Jersey City, New Jersey.
The group was known for mixing Doo-wop vocals with big band sounds. The big band sound was introduced courtesy of George Paxton, a former big band leader from the 1940's.
He was impressed by the group's smooth vocal style and signed them to his Coed Records label.
The original members were formed in high school by Michael J. Arnone. The other members included John Salvato, Tommy Bialoglow, Joey Canzano aka Joey Vann, and Joey Santollo.
Their first million seller "You Belong To Me" reached #7 in 1962. The group had more than 40 hits over the next few years.
Tom Bialoglow left the group in 1963 and Mike Kelly replaced Joey Canzano as lead vocalist in 1964.
---
The Duprees Biography - Is this the original Duprees and if not are they better?
The Duprees - Is this the original Duprees? This is not the original group but they are great and maybe better than the original group.
You make the call. I have my opinion.
I used this video because the picture and sound quality is so much better than the video of the original Duprees...
There are still plenty of original Duprees fans on the internet and I would never disrespect the original group. They were the first and should always be recognized for their accomplishments.
---
The Duprees Biography - What happened to all the Original Doo-wop Groups?
I've been to oldies concerts where some (but very few) original members were still performing.
Most are in their sixties and even seventies and many are just unable to perform as they used to. Some had sons or other members of their families performing.
In some oldies concerts too many tribute bands are taking credit as original groups when many were not even alive when the songs were recorded.
"Everyone is honored when there is a tribute band performing in honor of the original groups. That's fantastic. It's when they stand there and say, "When WE recorded this song..." or "When WE were inducted into the Vocal Group Hall of Fame...."
"That's when it becomes a problem." And it's wrong!
The Lead singer on this video, Tommy Petillo says he sang with original Duprees after the lead singer left. Tommy was lead singer with some of the original members of the Duprees from September 1978 until February of 1979.
His last performance was at Bogies in Long Island, NY. He said it was the end of the original performing members of "The Duprees." I searched various sites online and did find information to back this up.
Seems like a classy guy to me. He is talented and brings back a lot of memories for those who love the oldies.
As long as groups perform and keep the original artists memories and songs alive, I will always enjoy listening to them.
---

"The Skyliners" are next up or you can simply

Return To The Doo Wop Groups page

Return to Home Page from The Duprees Biography page
Songs that will make you cry.
---
"Tear Time" takes you through a feminine emotional experience and will touch your heart with the lyrics, "All it takes is the smallest thought of you ... Then tear time starts crying all night through." Read more ...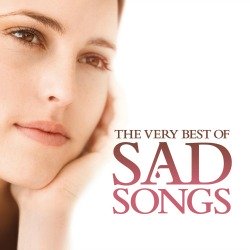 ---