The Angel Baby Song
1960 Rosie & The Originals
Vinyl Record Memories

---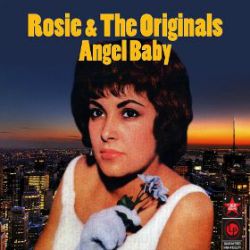 The Angel Baby song was written by 14 year old Rosie Hamlin and became a Top Five Doo-Wop hit back in 1960 after the song was originally played in a local Dept Store.
Rosie had scribbled the Angel Baby Song on the back of her notebook as a sophomore at Mission Bay High School in San Diego. It started out as a poem for the very first boyfriend she ever had and was written right before she joined the Originals.
Rosie's mother bought her a piano and her Aunt began teaching her some chords.  As she continued to learn on the piano and sing a family friend would bring over local musicians for jam sessions.
Rosie had already written Angel Baby when she was fourteen and after many sessions together the group decided to record the song when Rosie was just fifteen. 
---
The Recording Studio Surprise Rosie Didn't Expect!
It was a hot summer day when the group got into a car and headed out to San Marcos, California, to a rented recording studio described as somewhere in the middle of no-where.
The original group consisted of David Ponci and Noah Tafolla on Guitar and Tony Gomez on Bass.  Carl Von Goodat later joined on Drums and Alfred Barrett on Sax.
When they arrived what appeared to be an old barn was actually an abandoned airplane hangar owned by a retired airplane mechanic.
The recording studio was a corner of the hangar surrounded by airplane parts, but it did have a set of drums and a piano in that corner.
To make matters worse the sax player, Alfred Barrett, said he would join them later but failed to show because he had to mow the lawn.
Remember, they were just teens at the time, so some had chores to do before going anywhere. They were in trouble without a sax player but Noah had an idea. 
He had played a little Sax and decided to teach Tony Gomez the Sax part so the Bass player is actually playing the Sax on the original recording. Now back to the Recording Studio.

---
The Surprise Flip-side Recording.
The recording equipment consisted of an old two-track machine. The group recorded the Angle Baby song over and over, a reported thirty times or more before they got the take they wanted and thought they were done.
The "Airplane Hangar Recording engineer" then asks "What do you want on the other side?" As they were new in the business they completely forgot about the flip side of the record, but luck was with them. 
Their old friend Blueford Wade, a vocalist that sat in on gigs with Rosie when he wasn't with his own band, was along for the ride.  Noah again had a suggestion.  He asked Blueford to just ad-lib something and that's how "Give Me Love" made it on the B-side of that 45rpm record.

---
The Angel Baby Song is a Department Store Hit!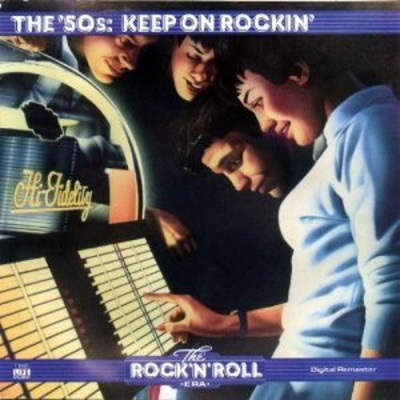 When the record was finished the group ran into trouble landing a record deal and couldn't get an appointment with any of the recording labels, but they didn't give up.
They took their master recording to Kresge's Department Store in San Diego and asked the Manager to play the song in one of the listening booths of the music department. They wanted it piped into the store so the teens shopping for records could hear it also. 
They suggested to the Manager that if the teens liked the song maybe they could sell it in the store. The Manager agreed and allowed them to play the song throughout the store.
The kids loved the Angel Baby song and wanted to know where to buy the record.  There was a distributor for Highland Records in the store that day and he came over to see what all the commotion was about. 
He offered the group a recording contract on the spot, but only under the condition that the company take possession of the master recording. He also said that David Ponci had to be named as the author of the song as he was the eldest of the group.
The group was young and eager for success so they gave them their master with no contract signed.

---
Good Times Turn Bad For Rosie & the Originals.
It was about three weeks later the Angel Baby song was played on the radio by DJ Allen Freed before the group had received their contract. 
He made mention that the song was by a young girl named Rosie and told everyone listening that this was going to be a hit song.
He continued playing the song six to ten times a day before Rosie finally contacted someone at Highland to meet them with a contract.
She had to take her mother to sign because Rosie was a minor.  Hamlin later discovered she was ineligible to collect record royalties from the song because she was not listed as the song writer. 
This eventually led to the group's break-up.  Hamlin finally secured the copyright to her music in 1961 but battles over royalities lasted for decades.   
They were musicians not business people. They got burned like so many others in those days as there was no one available immediately to help many young artists with legal advice. 
I have read articles indicating that immediately after writing the song, Rosie certified-mailed herself a copy so that it would be legally dated.
If this really happened it was a wise move in view of the legal mess later created by Highland Records, costing Rosie many years in lost royalties. 
Remember the Darling Lorraine song I wrote about.  Same thing happened to the writer of that song. You can read that story here.

---
Rosie & the Originals - In Good Company.
Jackie Wilson....A Trusted Friend.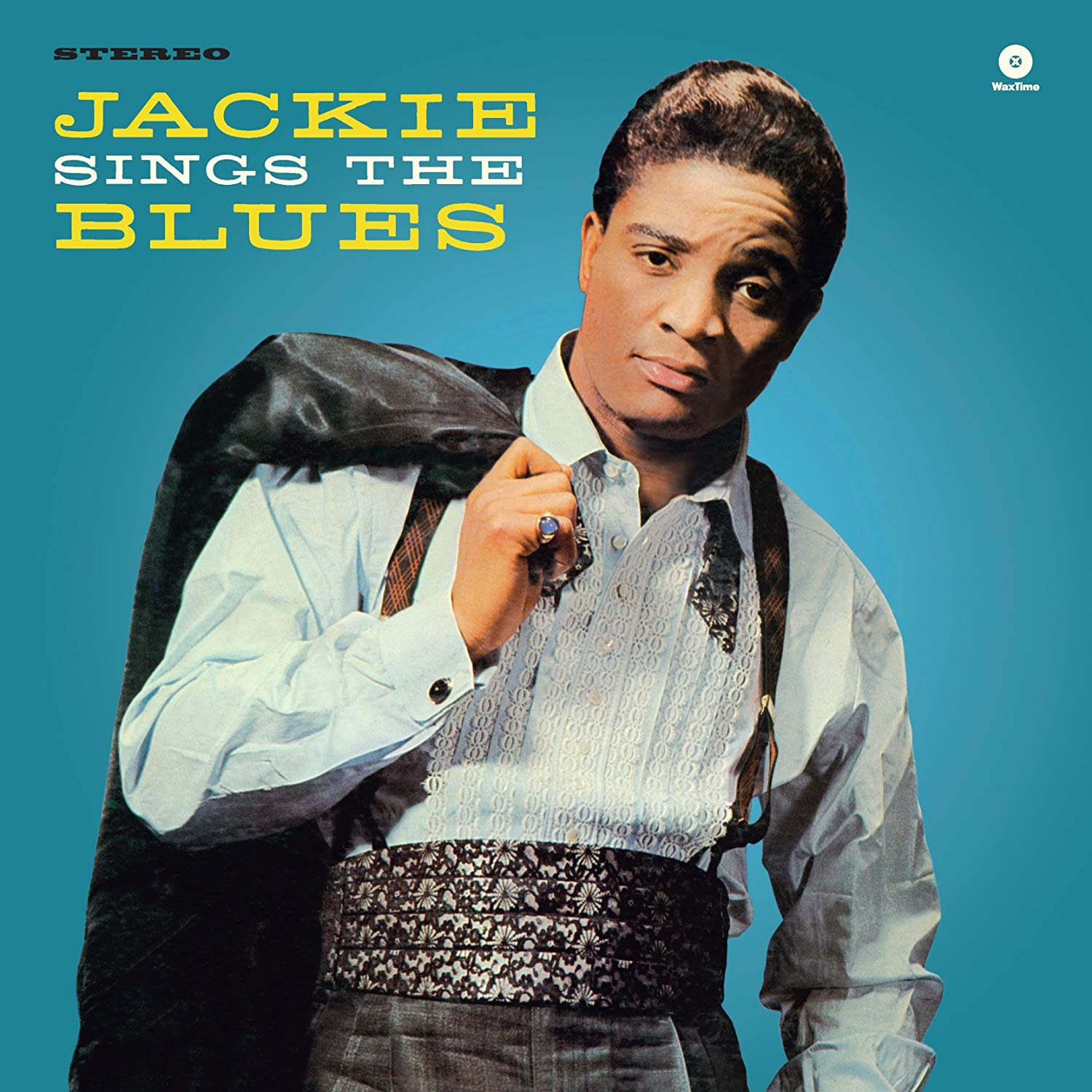 After her days with Highland Records, Jackie Wilson asked Rosie to come to New York, along with guitarist Noah Tafolla, where they recorded "Lonely Blue Nights" for the Brunswick label.
Soon after they began opening for Jackie Wilson at the Brooklyn Paramount Theater for six shows daily.  The show included Little Anthony and the Imperials, The Marcells, Benny King, The Isley Brothers, Del Shannon, Bobby Vee and Bobby Rydel among others.
Rosie has worked with other great entertainers including Fats Domino, Chuck Berry and Little Richard.  She opened for the "Rolling Stones" when they first came to the US.
John Lennon recorded the Angel Baby Song and made mention that little Rosie was one of his favorite American Artists. 
This Angel Baby song made it to #5 on the Billboard Hot 100 in December 1960. It remained on the charts for twelve weeks.
For someone that had just a single hit song "Angel Baby", Rosie Hamlin has proved that she should be remembered for more than that one hit single.
Her cover versions of "A Thousand Stars", The One That Really Loves You and Your No Good are superb covers, and her original 'Lonely Blue Nights' deserved to be a hit song.
Hamlin and Tafolla married and had two children together.
In 2002, Hamlin performed this "Angel Baby" video on a PBS-TV program, Red White & Rock.
Please note that here she is performing this classic with a full orchestra of professional musicians. In 1960 she recorded this in a converted airplane hanger with her teenage friends.
Forty two years later, no flat notes, perfect pitch all the way through the song. A tribute to her lasting talent.
Sadly, Rosie Hamlin died on March 30, 2017. She was 71.

---
Special side note:  This is one of the songs that was requested by readers of my vinyl records newsletter.  The couple wrote and said they had an "our song" they would like to see on this site. 
I could see the song was indeed special as they told their story about their song "Angel Baby." 
The couple heard the song on their first date, it was played at their wedding reception, their 25th anniversary celebration when they renewed their wedding vows and as "fate" would have it, when they visited the Rock and Roll Museum Hall in Cincinnati, all at once the song started to play.  How special is that?
So for Edward and Shirley, where-ever you may be, this song is for you.  When you hear one of the great slow dance songs ever, just get up and dance.  And thank you for the request.      


---
---