Doo-Wah Days
Vinyl Record Memories

Mickey Gilley Covers and Classics.

---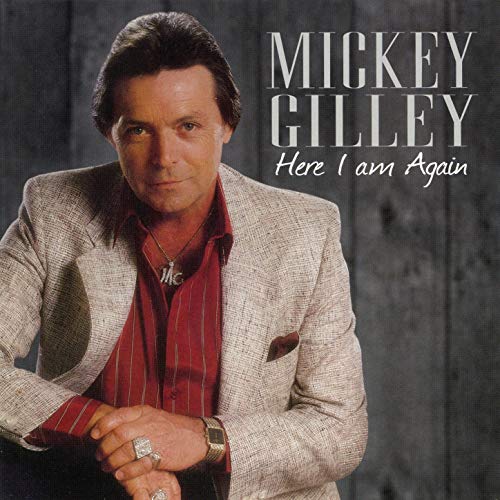 The Mickey Gilley song "Doo-Wah Days" was written by Edward Hunnicutt, Doug Gilmore and Gary Vincent.

The song was released in July 1986 as the only single from his album "One and Only."

Its been more than thirty years since I first listened to the song "Doo-Wah Days." At the time I was living in Texas and watching a Country music channel. I recognized the Gilley voice soon after the music started to play.

I had previously been to "Gilley's" Nightclub in the early eighties where he performed live so I needed no introduction to his voice. He was a huge name in Country Music from 1974 to 1988.

---
"Doo-Wah Days" - Its proper place in music history and the cool saxophone player.
---
I love the music arrangement and the lyrics. I decided the song would have a new home.  "Doo-Wah Days" became part of my fifties music history, along with all my favorite oldies classics here at Vinyl Record Memories.     
It was another one of those "Take me back to the fifties" song with melodies and lyrics so familiar with the music thirty years prior.
"Time just skipped away...
Back in our Doo-Way Days."

Jim Horn, the saxophone player on this song has played on thousands of albums to date. His credits read like a Who's Who of the music business. 
He has played with many of the greats, including Duane Eddy, Aretha Franklin, The Beach Boys, Carpenters and can be seen playing with Elvis in the movie "Roustabout."

His Saxophone talent can be heard on one of my all-time favorite country oldies, "Lost in the Fifties Tonight" by Ronnie Milsap.   

Read all about this history making saxophone player at the Jim Horn music website.
Listen to this great Mickey Gilley arrangement of Doo-Wah Days and then continue below reading about Gilley's Pop-country crossover success and the Doo-Wah days history.

---
Mickey Gilley - Pop-country crossover success.
Starting with "Room Full of Roses" in 1974 Mickey Gilley had seven #1 hit songs between 1974 and 1976. Room Full of Roses was also the title to his first #1 studio album.
But it was the 1980s that would put Mickey Gilley in a Pop-country crossover class by himself with nine #1 songs in just four years.

He started with Buddy Holley's "True Love Ways" sending it to the top of the charts.     

Next was a Country remake of the Soul standard "Stand by Me."  The recording was featured in the box-office hit "Urban Cowboy" filmed at Gilley's Nightclub, and as the movie became successful so was "Stand by Me."
---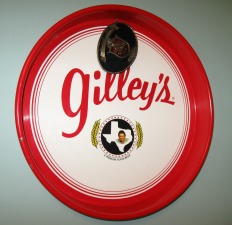 "Stand By Me" was a #1 hit, turned Gilley into a pop-country crossover success and became one of his signature songs. Those two recordings along with "That's All That Matters" would be number one songs in 1980.

He continued with "A Headache Tomorrow (Or a Heartache Tonight)" "You Don't Know Me," "Put Your Dreams Away" and the oldies Classic "Talk to Me."

Of all his country tunes "Doo-Wah Days" would be his final Top 10 hit, reaching #6 on the Country charts in 1986. 

Overall in his career, that spanned 15 years of chart success, Gilley had 17 No. 1 hits on the Country charts. 

My bet is that many reading this may not have heard the country oldies style "Doo-Wah Days" as it receives very little radio play.

Enjoy the old country music lyrics to this very nice "Doo-Wah Days" song I have added to the right column.

---
---
Return to Oldies Music Lyrics main page.
Visit Doo-Wop oldies pages here.
Top of Page