Lonely Teardrops Vinyl Record Memories.

The Jackie Wilson Story.

---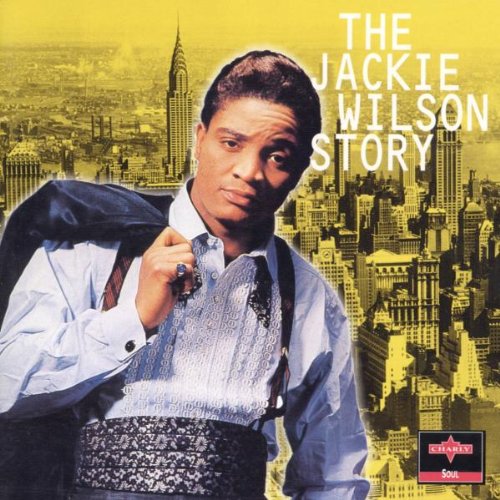 Lonely Teardrops Vinyl Record Memories, The Jackie Wilson Story, looks at the life and career of this deeply troubled artist and his 1958 signature song, "Lonely Teardrops."
The song was written by the Detroit songwriting team of pre-Mowtown, Berry Gordy Jr. and Tyran Carol (pen name of Wilson's cousin, Roquel "Billy" Davis).
Gordy was a struggling songwriter at the time, but this song - his first top ten hit as a songwriter - gave him the confidence to rent a building in Detroit and launch the Tamla label, which would eventually become Motown.
This is the story of the colorful life of the late, great, Jackie Wilson, from street corner singing to Gold Gloves boxing champion and his solo career with Brunswick records.

 In 1957 when I first heard the song "To Be Loved" and the accompanying background, I was truly amazed at the talent of this gifted entertainer. It was Jackie Wilson's first hit, and the song Jackie performed more than any other in his career. The song reached # 22 on the Billboard Hot 100 and # 7 on the R&B chart.

Although he'd done respectably well with To Be Loved and Reet Petite, both released in 1957, Jackie Wilson's big breakthrough came with "Lonely Teardrops."
---
The Jackie Wilson Story
A troubled beginning.

---
Jackie Wilson was born Jack Leroy Wilson on June 9, 1934, in Detroit, Michigan. He was named after his father but his family and friends called him "Sonny." Sonny Wilson was an only child for roughly the first decade of his life and forever remained the center of the world for his mother, Eliza Mae. Ultimately, they would share the same burial plot.
Wilson started drinking alcohol as a young boy, left school after eighth grade and was incarcerated twice as a juvenile delinquent. During his second sentence, he learned how to box. He would later join a street gang called the Shakers, often finding himself in trouble, although some say his status was more honorary than active.
While still in his teens, Wilson boxed as a welterweight. Excerpts from is Brunswick biography revealed Jackie won the Michigan golden gloves when he was sixteen. One night his mother walked in on a fight and surprised him when she yelled out his name ..... Sonny! As he turned to look at her he was hit several times and lost the fight. His mother said, "No More."

However, he gained confidence in himself and was quick with his fists, two lasting benefits that resulted from his boxing experience. His leg strength and footwork he developed while boxing was an added benefit, and became the foundation for his agile movements on stage.

Wilson's reputation as a singer developed early. As a teenager he formed a vocal group, sang in churches, and on street corners with friends. He also used fake identification to perform in local clubs years before he was of legal age to enter them.

---
Billy Ward - The man who developed Jackie Wilson's vocal skills and stage presence.
---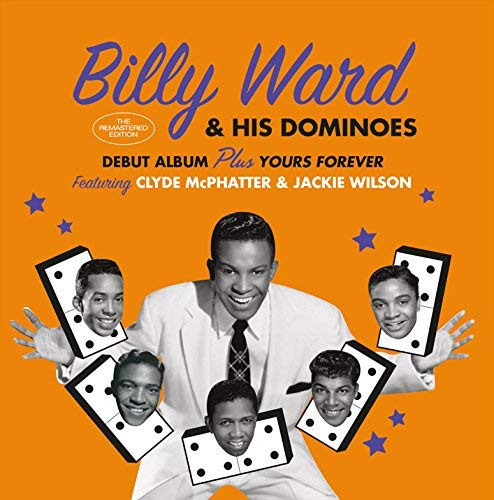 In 1952, Sonny Wilson joined one of the nation's top vocal groups, Billy Ward and His Dominoes, as an unofficial understudy to the group's popular lead singer, Clyde McPhatter.
At the end of the tour, Wilson stayed at Ward's New York City apartment until another tour was set up. Throughout this period and for the next couple of years, Ward, a musical genius and Julliard educated vocal coach, trained Wilson's voice.

Wilson did not read music or play an instrument, and had no formal musical training other than what Ward provided. Ward also schooled the young singer in both stage presence and off-stage conduct and convinced Sonny to start using the name "Jackie." Why Ward pressed him for this change is a mystery. Only Ward's own name ever appeared in any billing. There was no "featuring Jackie Wilson" or any other singer, although recent reissues of the group's recordings may lead some to believe there was. (see album above)
Ward was said to have given Wilson a photograph inscribed, "To a rough stone I am polishing into a diamond." The apprenticeship paid off: aside from Wilson himself, no one played a bigger role than Billy Ward in developing Jackie Wilson's vocal skills and stagecraft.
---
Jackie Wilson goes solo, but ends up on the Decca subsidiary label, Brunswick.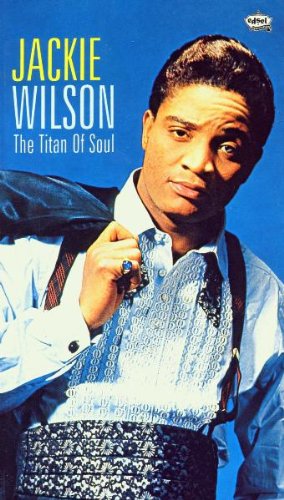 After replacing Clyde McPhatter in The Dominoes in the spring of 1953, Wilson stayed with the group for another four years. It was during this time that Ward tried to broaden the group's appeal to more lucrative (white) audiences.

What Wilson learned and practiced onstage and in the recording studio with The Dominoes, as well as the discipline of regular work in a vocal group, complemented Ward's training and positioned Jackie for solo stardom in his mid-twenties.

Wilson would leave Billy Ward's organization in 1957, returning to Detroit to begin a solo career, singing in Detroit area clubs. Al Green, who managed both the Flame Show Bar and several entertainers (including Johnny Ray and LaVern Baker), agreed to take Jackie as a client.
Just as Jackie was about to sign a contract with Decca, Al Green died suddenly and a young man named Nat Tarnopol assigned himself into the arrangements and took over as Wilson's manager.
It appears that Wilson initially liked Tarnopol and trusted him to handle his contracts and finances for a number of years, long after it should have been apparent that Tarnopol was acting only in his own, and not Wilson's, interests. His trust in Nat Tarnopol would lead to eventual professional and personal decline.

Wilson ended up on the Brunswick label, owned by Decca, and at the time they signed Wilson, no one had been recorded on that label for decades.
This seemed problematic as it was believed that because Wilson was a pop / rock act, Decca moved him to their Brunswick subsidiary for Black artists, and that had Wilson been white, Decca would likely have placed him on their Coral subsidiary with Buddy Holly.
Whatever the reason, Tarnopol would end up running and owning Brunswick as well as running and owning Jackie Wilson. Jackie was a star attraction and a wonderful entertainer, however, had he been with Motown, he would have become a superstar. Most of all the Motown stars became icons and legends.
---
The Lonely Teardrops Vinyl Record Memories Session.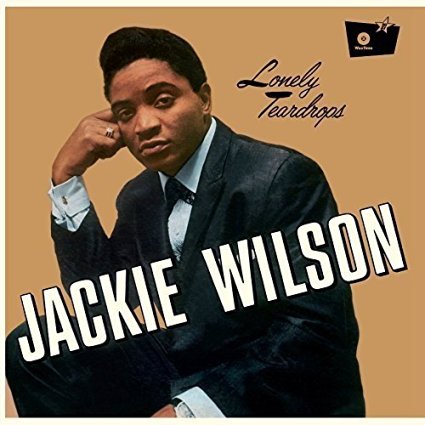 At the Lonely Teardrops session the song began as a slow blues ballad, but was changed in the studio to make it more upbeat. After recording it, Wilson and Brunswick executives felt the song lacked something.
It was then given to veteran Decca Records arranger Dick Jacobs who re-arranged it into the mega hit it became.
Wilson sang with vein-popping exuberance and aside from a baritone sax mixed in, there were only guitars, bass, percussion, and chorus.
The hit's success helped land Wilson on American Bandstand and The Ed Sullivan Show performing to receptive audiences on the respective shows, as well as other shows such as Shindig and Hullabaloo.
 
The song would reach # 1 in many local markets but failed to reach the top spot on the national charts. Wilson and those around him had no reason to be disappointed with the showing of Lonely Teardrops.
The song turned Wilson into an R&B superstar and launched the career of Billy Davis, who would go on to co-write with Berry Gordy Jr, eight songs for Wilson. Lonely Teardrops reached the top of the R&B charts and # 7 on the pop charts.

Jackie Wilson Vinyl Record Memories.
"Mr. Excitement"
---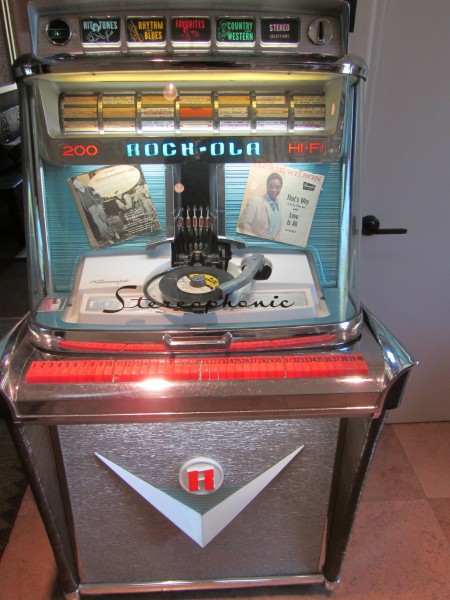 © Bruce Macumber photo @ vinylrecordmemories.com
As his records continued to chart and jukebox play soared, Wilson appeared in concert at theaters across the country, earning the nickname  "Mr. Excitement "  for his dynamic performances.
He did not utilize extras, unusual stage props, or outlandish costuming. A Jackie Wilson performance was Jackie Wilson, not a production number.
At the beginning of performances, Wilson appeared onstage looking much like he appeared in any other public place, wearing beautifully tailored suits, silk shirts, and tasteful neckties.
He had a lean, athletic body,  and a warm ready smile. His face was always clean shaven, and his gleaming processed hair was sculpted into a perfect pompadour. These elements, combined with his flawless grooming, tasteful wardrobe, and flirtatious demeanor, projected a dazzling persona on the street or on stage.
---
Showtime At The Apollo!

"We were friends with him, but we were drooling."

---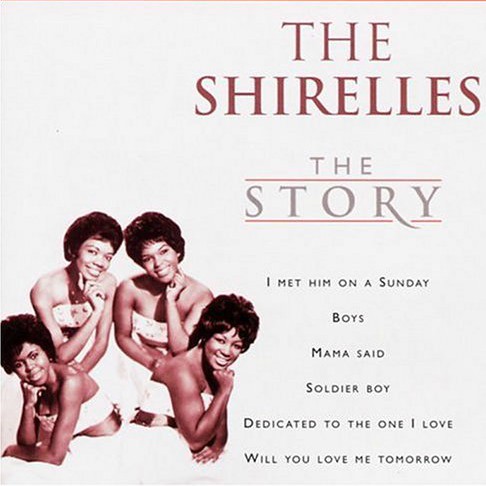 "Soldier Boy" has always remained a special song for me. I was entering the military service during the time the song was on the charts, and was leaving a girlfriend behind.
A few months after being shipped overseas I received one of those famous "Dear John" letters from the girl. The "Soldier Boy" moved on and The Shirelles continued to have one hit after another, and as a result, became my all time favorite girl group.

Among their biggest hits were "Tonight's the Night," "Will You Love Me Tomorrow," "Dedicated to the One I Love," "Mama Said," and of course, "Soldier Boy."    
    
Throughout the Sixties, the Shirelles worked many a venue with Jackie Wilson. In Showtime at the Apollo: The Story of Harlem's World Famous Theater , author Ted Fox quotes Beverly Lee, a founding member of the group, about Jackie Wilson's appearances on the Apollo stage:

"He would bring the house down when he sang" To Be Loved "and they put that little red pinlight on him. He drove the women crazy. We were friends with him and we were drooling. But he was always very warm and friendly. He he was magnetic, he had such drawing power, he loved to greet you with a nice kiss and a smile; always up and up, a lot of energy. He was like a very slinky, powerful leopard onstage. He would do his little shadowboxing, I call it - his little movements, and how he handled the mike - he was just amazing. "

---
"Final Curtain"

No More Lonely Teardrops ...

---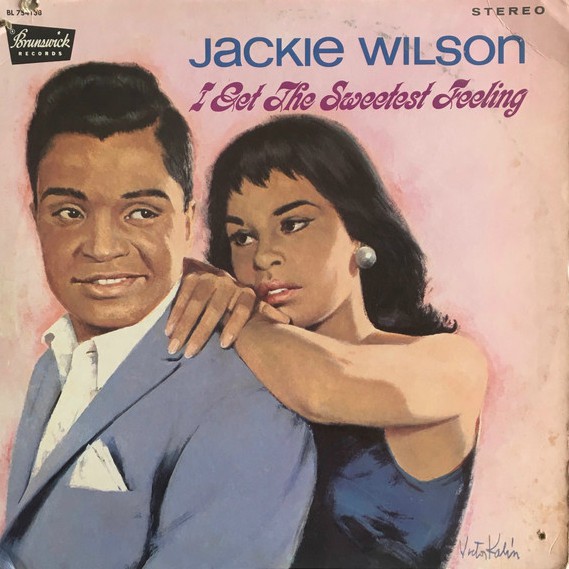 Offstage, Jackie Wilson lived a life bent on self-destruction. Professionally controlled by the Mafia and hounded by the IRS, he suffered from alcohol dependency and addiction to amphetamines.
In 1961, Wilson was shot in the stomach and critically wounded by a former girlfriend. Jackie reported it was an obsessed fan who had threatened to shoot herself, and when he tried to stop her, the gun discharged. No charges were filed. The bullet resulted in the loss of a kidney, and lodged too close to his spine to be operated on. 
On September 29, 1975, Jackie Wilson collapsed onstage at the Cherry Hill (New Jersey) Latin Casino while performing his signature song, "Lonely Teardrops," as the top-billed act on Dick Clark's Good Ole Rock and Roll Revue.

Wilson fell over suddenly and, some say, hit his head on a piece of stage equipment. Cornell Gunter of The Coasters was onstage contributing to Jackie's backup vocals. Gunter reported that Wilson was conscious and communicating with eye blinks at the point paramedics arrived.

Reports vary as to whether Wilson experienced a stroke or a heart attack and whether or not there was an additional head injury. Soon after his collapse, Wilson became comatose, and many of his fans believed he remained in that coma until his death in 1984, but as time passed more information on his condition surfaced.
The coma apparently lasted only about four months. He never spoke again, although some of his friends reported that he communicated with them by other means, both in the emergency room and later in custodial medical institutions. Wilson's mother traveled from Detroit to visit him and died before returning home, all within weeks of her son's hospitalization.

Photos of Jackie Wilson in medical facilities appeared occasionally, mainly in magazines catering to Black readers. Movie footage exists that shows Wilson helpless, but not in a coma. Most of Wilson's fans discovered these facts long after his death, when television programs including ABC's 20/20 broadcast the photos and videos.

On January 21, 1984, Wilson died penniless and deeply in debt.

Harlena Harris, Wilson's second wife orchestrated funeral services at Russell Street Baptist Church in Detroit, a church in which Sonny Wilson sometimes sang in his youth. After televised services featuring an array of celebrities were over, Jackie Wilson was buried in a pauper's grave, without even a simple marker.
Years later, Wilson and his mother would be re-buried together after contributors supplied funds for a monument that reads in part....

"No More Lonely Teardrops."

---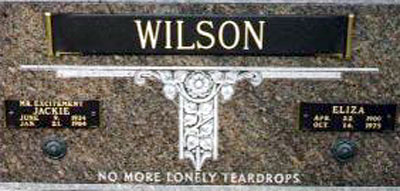 ---
Remembering Jackie Wilson.

---
Known for his falsetto wails, athletic dance moves, strutting swagger, and sexy interaction with women in the audience - Jackie Wilson became one of the most influential performers in the development of R&B into soul during the 1950s and '60s.

His peers in the entertainment world often described Wilson as a "singer's singer" or a "performer's performer." Many noted that he generously shared his knowledge about performing, and others recalled Wilson helping them in times of need.
His recorded voice stands as clear evidence of his rightful place among the greatest vocalists in popular music history.

In the early years Elvis became his friend. In a 1975 interview Jackie said he originally wanted to be a Disc Jokey. The interviewer asked Jackie a unique question about that profession. If Jackie were placed in a studio for one hour, with a stack of records for one performer, who would that performer be?
Without hesitation Jackie said Elvis .... because Elvis was his friend, he knew a lot about him, and he could talk about him at length. 

Wilson made between three hundred and four hundred records for Brunswick. Most have been released, including a number of outtakes never intended for public airing. Little video footage of Wilson is available, though some of The Ed Sullivan Show appearances, all of his Shindig! appearances, and footage shot for at least two never-produced television shows are now available through YouTube. There are relatively few still photographs of Wilson in the public domain. Virtually all of Wilson's personal property disappeared soon after his collapse. 
A great talent, a greater wasted life .... how sad.

---
Ever thought of having your own website? I built Vinyl Record Memories "from scratch" with SoloBuildIt! Click below to find out more....