Vinyl Record Memories Newsletter

(VIP CLUB)
---
The golden age of vinyl records and all things retro are the highlights of my Newsletter. Writing stories about my vinyl record memories with added content from my collection is my way of sharing memories and keeping the oldies alive.
I do hope that you enjoy these little stories, I write. They are short, they will not win any prizes for literature, but it's all about the music and our vinyl record memories.

We wish you lots of fun on this journey to the time of Drive-In Movies, Pizza Parlors, Malt Shops, and those memorable Friday & Saturday night school dances. 

Issue #119 - April, 2023

---
In This Issue:

This Month Includes Some April Dates to Remember.
A Happy Birthday Tribute to Roy Orbison.

Ben E. King - A Very Special Voice.
"Two Girls for Every Boy" - An Original From 1963.
A Cute Girl Sings About A Guy With A Wacky Wardrobe.
A Very Special Reunion Nearly 30 Years After Original Release.

A Country Doo-Wop Cowboy Special - Cattle Call, Rocky Lane & Black Jack..."Betcha Didn't Know."
A Rock-n-Roll Timeline - The year 1961.
You Might Like These Stories - More Vinyl Record Memories.
---
Happy Birthday Roy Orbison!
---
On April 23rd, 2023, Roy Orbison, one of the most legendary voices in Rock'n'Roll, would have turned 87.
If American short-story writer and novelist F. Scott Fitzgerald had lived long enough to witness Roy Orbison, he wouldn't have written "There are no second acts in American lives." Roy Orbison's life had a spectacular second act.

While most of his contemporaries died dreaming of the Big Comeback, Roy Orbison died in the middle of one. Enjoy this lighthearted look back on Roy's visit to the popular "Dukes of Hazard" TV show that ran from 1979-1985 and continue below the video for more on Roy and the show.

Roy Orbison performed the song "Pretty Woman" in this 1981 episode of "The Dukes of Hazzard," while sittin' at the bar. Sittin' on the bar in her Daisy Duke Shorts was the original pretty woman, Catherine Bach. Daisy, as she was know on the show, was the dream of many a teenage boy.

I wasn't a teenager at the time but her skimpy short shorts produced a whole new appreciation for a clothing option called Daisy Dukes. Sittin' next to Daisy may have been a good reason for Roy to wear those dark glasses. Any girl that "Purty" gotta be named Daisy!
Hard to believe Roy Orbison died 35 years ago in 1988 at the young age of 52. 

---
Remembering Ben E. King - Stand By Me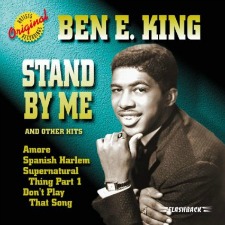 Ben E. King - "Stand By Me" made recording history in 2015. "There Goes My Baby" reached number two on the Hot 100 and number one on the Billboard R&B charts for two weeks, in the summer of 1959.
The Atlantic Records release was King's debut recording as the lead singer of "The Drifters." Two more favorites performed with "The Drifters" were "Save The Last Dance for Me," (1960) and "This Magic Moment," also from 1960. He recorded many more with "The Drifters" we all enjoyed.
In 1961 as a solo artist, King released "Spanish Harlem" and his signature single "Stand By Me," one of the best-known and most covered songs in history. It established Ben's legacy forevermore. "Spanish Harlem" was originally intended for the Drifters, who passed on it.
In 2015, King's original "Stand By Me" version was inducted into the National Recording Registry by the Library of Congress for being "culturally, historically, or aesthetically significant", just under five weeks before King's death.

A really special voice, Ben E. King died on April 30, 2015, in Hackensack, NJ. He was 76.
---
"Two girls for every boy!" - Classic Opening Line.

---
The immortal opening line from Jan and Dean's "Surf City," reached the top of the U.S. pop charts on July 20, 1963. It was a claim that wasn't actually supported by the facts, but it helped create a popular image of California as a paradise of sun and sand and endless summers.

High-school classmates Jan Berry and Dean Torrence earned a pair of minor hits while still in their teens, including one — "Baby Talk" that reached #10 in 1959.

In a year that also saw the debut of the Annette Funicello-Frankie Avalon Beach Party movie franchise, "Surf City" became the first chart-topping surf song ever.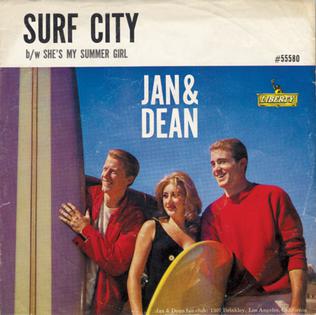 Here is the original "Surf City" Liberty Records #55580, released on 6/15/1963 and peaked at #1 for two weeks on the Billboard Hot 100 Chart.
After Jan Berry of  Jan and Dean was seriously injured in a car accident on April 12, 1966, and could no longer perform, his partner Dean Torrence formed a graphics design company that was responsible for over 200 album covers. He won a Grammy Award for Best Album Cover of the Year in 1972 for the LP "Pollution" by the group of the same name and was nominated on three other occasions.
---
"Pink Show Laces"
Which "Dooley" do you remember?
---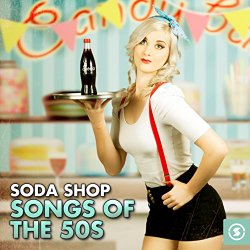 When you watch the below video try to understand this is actually the way teens communicated back in the fifties. Hard to believe anyone in today's world would understand just how simple life was back then.
It's kind of a juvenile song but Dodie Stevens had a very mature voice for a 13-year-old when she sang this novelty song about a guy named "Dooley" back in 1959.
Some may remember a few months before "The Kingston Trio" had taken a story about the hanging of a condemned man named "Tom Dooley" to the top of the charts.
Carl Perkins may have started a fashion trend with "Blue Suede Shoes," but Dodie's guy went far beyond with his cool wardrobe, described in this line... "a polka dot vest and man oh man, he wears tan shoes with pink shoe laces and a big Panama with a purple hat band!"
Ricky Nelson & Fats Domino - A Special Reunion.

---
In 1957, Ricky Nelson sang for the first time on ABC-TV's "The Adventures of Ozzie and Harriet" at the age of 16 where he performed his version of the Fats Domino song "I'm Walking." Nelson's cover of the song reached #4 on the Pop Chart and #10 on the R&B chart. Earlier in 1957 Domino released his original version where it remained #1 on the R&B Best Sellers Chart for six weeks and was #4 on the Pop Charts.
Nearly 30 years later, Rick Nelson and Fats Domino team up in this 1985 concert just four months before Nelson's tragic death resulting from the crash of his private airplane. Fats Domino died in 2017 at the age of 89.

Vinyl Record Memories and
The Original Country Doo Wop Show.
---
Each month we give a little shout-out to our favorite radio program, Ned Ward's Country Doo-Wop show. Our friend, Ned, along with producer, Mr. Barney, airs the show from out Oregon way and if you tune in you just might hear Ned talk a little about Vinyl Record Memories. Listen in Monday thru Saturday from 1pm to 3pm, all times Pacific, on KNCP Newberry Mix 107.3 FM.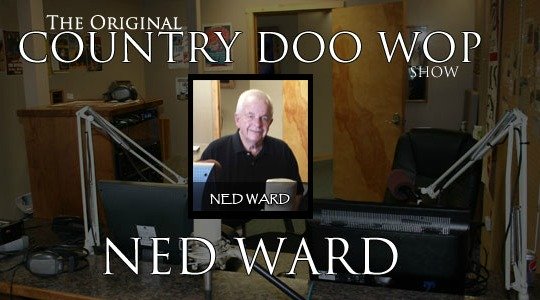 Country Doo-Wop Spotlight Song!
"Cattle Call" The Perfect Campfire Song.
---
The Cattle Call Campfire Song was originally recorded by Eddy Arnold in 1945, and is one of the early western tunes played on Ned's Country Doo-wop show.  In 1955 Arnold re-recorded the song, this version spending 26 weeks on the country chart, 2 of the 26 at #1.  Forty years later, Eddy Arnold joined 13-year-old Texan LeAnn Rimes on a version of "The Cattle Call" for her 1996 Curb debut album, Blue. 

For all the cowboy fans, saddle up and let me take you on a real cattle drive from the 1948 movie "Red River" starring my all-time favorite cowboy John Wayne. 
The duet with LeAnn Rimes and Eddy Arnold blends perfectly with this movie clip, considered by many the best Cattle Drive in any Western movie to date. Enjoy:

Betcha Didn't Know...
A Little Nostalgia for The True Cowboy Fan.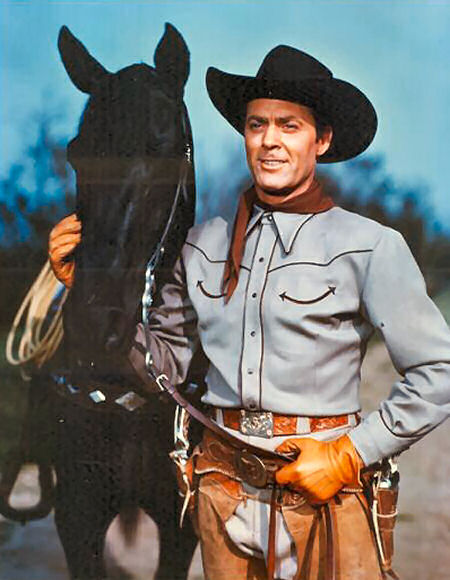 Remember Allan "Rocky" Lane? Rocky Lane gained fame in the late 1930s and early '40s in Westerns and movie serials and played Red Ryder in seven films in 1946 and 1947.
He then galloped into more than 30 "Horse Operas" as Rocky Lane with his trusty horse Black Jack.
Back in the 40s and 50s you could sit around the dinner table and listen to those horse operas on the radio with other famous cowboys including Roy Rogers. I can tell you first hand those were the best of times listening to radio shows with Roy Rogers, The Shadow series,  and Amos and Andy.  
But....I'll Betcha didn't know this about Cowboy star Rocky Lane.
Rocky Lane was the voice of Mr. Ed in the iconic 1960s sitcom about a talking horse. Rocky Lane died in 1973 at age 64.

---
A Rock-n-Roll Timeline

(When did Rock-n-Roll Begin)
---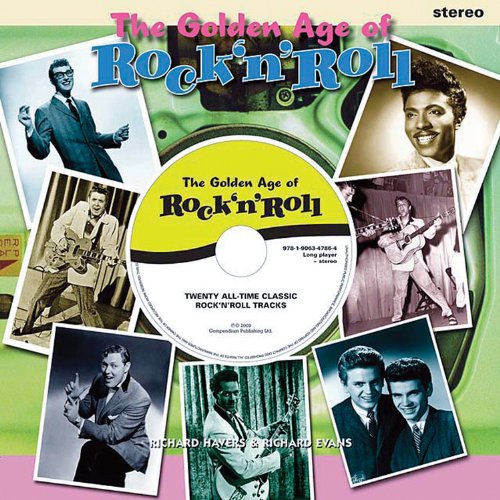 Excerpts from the book...The Golden Age of Rock-n-Roll.
This month we continue with our Rock-n-Roll Timeline and the year 1961.  The series will take us through 1962 with added entries in future newsletters. Stay tuned and subscribe to our newsletter so you don't miss a single timeline issue.
---
1961
Dick Dale uses the term "surfing" to describe his instrumental rock and roll.
Stax begins to produce soul records in Memphis.
The Peppermint Lounge opens in New York.
Roy Orbison has his first number #1 hit, "Running Scared."
Ben E. King released "Spanish Harlem" and his signature single "Stand By Me."
Phil Spector and partner Lester Sill released the "Oh Yeah Maybe Baby" on their new Phillies label.
---
Ever thought of having your own website? I built Vinyl Record Memories "from scratch" with SoloBuildIt! Click below to find out more....

You might also like these stories...
Memories and perfect lyrics from the song reach back in time as you recall that special lady with the words ..."You're a party with the lights down low, you're my Friday night movie show, love me tender on the radio, just hold me tight and don't let go." Read more...
Some things are best left alone, like dark alleys, angry bees, and anything in a pickle jar that is not immediately identifiable as a pickle. Remakes of Favorite Oldies where the Best Version isn't always the First Version.
For the senior FBI agents among us, this may be the closest we ever get to one of the classic indecipherable lyrics in rock history.....A 5'9", beautiful tall!
I hope you find the time to visit my other stories about growing up in the 50s, 60s and 70s. You can start here.... 
Looking for that special song, artist, or group on this site?

What's Next?
More original framed album cover art.

May will continue the "Rock'n'Roll Timeline" with special dates from the final year in this series, 1962.