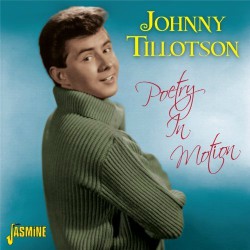 The Poetry in Motion Oldies Music Lyrics was written by Mike Anthony & Paul Kaufman and brings back special memories of this Johnny Tillotson #2 song from 1960.
When the song was released in 1960 I had just turned sixteen and my girlfriend's mother, while driving us to school, would smile when this song came on the radio. I believe she viewed "Poetry in Motion" simply as a cute and funny song.
Another song she seemed to enjoy just as much was "Pink Shoe Laces" another one of those "Too Cute" songs I have on this site.
It seems as though she enjoyed the music as much as we did as teens. Of course, the song was among the many feel good tunes played on the radio in those memory-filled days.
I will always be grateful for the kind way her mother treated me and my friends during those teen years. My mother in turn was always respectful toward my friends when they came over to our house to listen to music and hang out.
She enjoyed listening to our music and I'm sure she was entertained just watching us make fools out of ourselves.
Life was a bit more on the relaxed side during those magical fifties and early sixties. This song is just another great memory of those wonderful times I shared with my friends.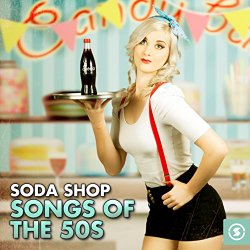 Girl watching has long been a popular American pastime. Millions of men spend parts of their lunch hour watching the pleasurable form of a woman walking by, sharing memories of their own special girl, or just thinking of the gal they'll be meeting when the workday is done.
Songwriters Paul Kaufman and Mike Anthony looked up from their work one day and saw a parade of young ladies passing by their window.
One of them remarked, now that's "Poetry in Motion", and together wrote a song that would send Johnny Tillotson to fame and fortune.
Recorded in Nashville in 1960 with Boots Randolph on sax and Floyd Cramer on piano, "Poetry In Motion" became Johnny's first hit peaking at #2 during the fall of that year and going to #1 in the UK the following January.
Enjoy this fun song, Poetry In Motion, and the sing-a-long oldies music lyrics by Johnny Tillotson and remember...
It's the dancing girls who get the man of the house out of the house and into a nightclub. For everyone there's a woman of some size or shape who gives life further meaning...whether she be mother, sweetheart or anticipated conquest.
And if you never underestimate the power of a woman, you're bound to have a rewarding, enduring relationship:)