Billy Joel Oldies Music Lyrics

From 1978 "Just The Way You Are"
---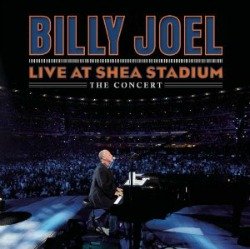 The Billy Joel oldies music lyrics to the song "Just The Way You Are," was written by  Joel for his first wife, and gave it to her as a birthday gift.
Joel's gift to his wife was similar to what Buddy Holly did for his wife when he recorded "True Love Ways" in her presence as a wedding present. Billy Joel is an amazing composer and performer and this song is my favorite of all his songs.

The song  was recorded in 1977 and won Grammys for the "Song of the Year" and "Record of The Year" in 1978.

After the song was recorded, Billy didn't think much of it and thought it would only get played at weddings.

Joel confirmed on an Australian TV show in 2006: "We almost didn't put it on an album. We were sitting around listening to it going...naaah, that's a chick song."
   
Joel credits his producer, Phil Ramone, with convincing him that it was a great song. Ramone brought Linda Ronstadt and Phoebe Snow into the recording studio to hear the song, and of course they loved it, and that's all Billy needed to convince him the song was good enough.

---
Just The Way You Are - "I dreamt the melody."
Joel was interviewed by USA Today and told them. "I dreamt the melody, not the words. I remember waking up in the middle of the night and going, This is a great idea for a song. A couple of weeks later, I'm in a business meeting, and the dream reoccurs to me right at that moment because my mind had drifted off from hearing numbers and legal jargon. And I said, I have to go!' I got home and I ended up writing it all in one sitting, pretty much. It took me maybe two or three hours to write the lyrics."

---
A few Tid-bits you may not know about this song.
This song features the Fender Rhodes electric keyboard, which originally was a funky jazz instrument, but by the mid seventies it became the hallmark of a lot of excessively sentimental ballads. 

Phil Woods, a prominent Jazz player, played the alto saxophone for this song on the original recording and turns in some incredibly smooth sax work on the song. 
Sadly, Phil Woods, one of the greatest jazz alto saxophonists of the past 60 years, died  in September, 2015. He was 83.

I also read the figure he received for laying down that solo, with no royalties.  If the money part is true, many session players may not be paid fair while playing on dozens of hit records. Just my opinion. 
I plan on making a special page and do articles on session players.  I consider session players some of the best musicians anywhere.

---
This song started it all for Billy Joel.  
This was Joel's breakthrough hit, peaking at #3 on the Billboard Top 40 in 1978. But it was only the beginning, as he would have a steady string of Top 40 hits from his albums over the next 15 years, with each album yielding at least a Top 10 single.

It's July, 2008 and you have the best seat in the house listening to this really nice video of my favorite Billy Joel song, although I did enjoy the "Uptown Girl" video just as much because of the eye candy:-)

I've provided the Billy Joel Oldies music lyrics for you to sing along.

---
Billy Joel Oldies Music Lyrics
Just the Way You Are
Artist & composer - Billy Joel
Don't go changing, to try and please me
You never let me down before
Don't imagine you're too familiar
And I don't see you anymore
I would not leave you in times of trouble
We never could have come this far
I took the good times, I'll take the bad times
I'll take you just the way you are

Don't go trying some new fashion
Don't change the color of your hair
You always have my unspoken passion
Although I might not seem to care

I don't want clever conversation
I never want to work that hard
I just want someone that I can talk to
I want you just the way you are.


I need to know that you will always be
The same old someone that I knew
What will it take 'till you believe in me
The way that I believe in you.

I said I love you and that's forever
And this I promise from my heart
I couldn't love you any better
I love you just the way you are.

I don't want clever conversation
I never want to work that hard
I just want someone that I can talk to
I want you just the way you are.

---
Over the Mountain was originally a #8 hit in 1957 for "Johnnie & Joe," and was a cover for Bobby Vinton in 1963. What other cover song did Bobby Vinton take to #1 the same year? Read more.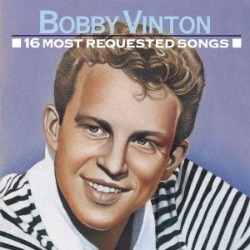 Return to Oldies Music Main page.

---