Vinyl Record Memories Newsletter

(VIP CLUB)
---
The golden age of vinyl records and all things retro are the highlights of my Newsletter. Writing stories about my vinyl record memories with added content from my collection is my way of sharing memories and keeping the oldies alive.
I do hope that you enjoy these little stories, I write. They are short, they will not win any prizes for literature, but it's all about the music and our vinyl record memories.

We wish you lots of fun on this journey to the time of Drive-In Movies, Pizza Parlors, Malt Shops, and those memorable Friday & Saturday night school dances. 
Issue #121 - June, 2023
---
In This Issue:
Country Doo-Wop Spotlight Song - A 1940's Classic.

Boogie-woogie Fever - How It All Began.

Country Girl - Boogie-Woogie Style.

Joham Blohm Returns & Lights Up The 88's.

Jerry Lee Lewis - Workin' Man's Boogie-Woogie.
Dancin' The Boogie - This Pair Will Knock Your Socks Off.

Framed Album Cover Art - Do You Have One of These?

Interesting June Dates In History.

You Might Like These Stories - More Vinyl Record Memories.
---
What's New?
Last month I introduced Joahm Blohm and his fantastic piano rendition of '55 Ford. Although I have included another John Blohm song for this month I received enough interest about his May performance, I decided to make the June issue a Boogie-Woogie theme. 
And since my DJ buddy, Ned Ward, also plays hits from the 1940's let's begin with one of his favorites (and mine) and make it our Country Doo-Wop Spotlight Song of the month. 

---
Each month we give a little shout-out to our favorite radio program, Ned Ward's Country Doo-Wop show. Our friend, Ned, along with producer, Mr. Barney, airs the show from out Oregon way and if you tune in you just might hear Ned talk a little about Vinyl Record Memories. Listen in Monday thru Saturday from 1pm to 3pm, all times Pacific, on KNCP Newberry Mix 107.3 FM.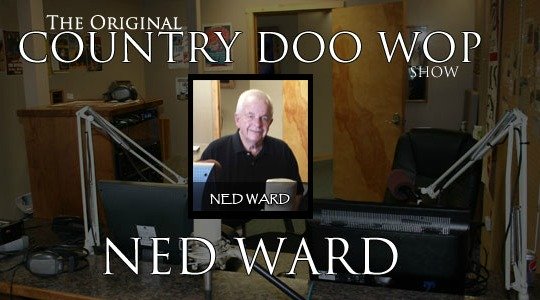 Country Doo-Wop Spotlight Song
(Boogie-Woogie Bugle Boy of Company "B")
---
I love the 1940s music and this one by Patty, Maxine, and LaVerne is a nice addition to any collection. "Boogie Woogie Bugle Boy" is a World War II jump blues song written by Don Raye and Hughie Prince which was introduced by The Andrews Sisters in the Abbott and Costello 1941 comedy film, Buck Privates.

The Andrews Sisters' Decca recording reached number six in the U.S. and is still played regularly on Ned's Country Doo Wop Show thanks to his daily updated playlist courtesy of his producer, Mr. Barney.
Boogie-Woogie Fever - How It All Began.

---
It was around the mid-fifties when me and my buddies heard one of our friend's mother playing boogie woogie piano in the basement of her home. She could tell we were excited by the sound and invited us inside for a closer listen. With lightning fast fingers Henrietta lit up the piano and I for one could not get enough of those boogie woogie sounds.
I grabbed the end of that piano with both hands and never forgot the sound that "spoke" to me in my youth and started me on that long-ago love affair with the boogie woogie music. And if you were around back then (and I was) who can forget the Jerry Lee Lewis early piano favoring those Juke Joints,  honky-tonks and dancehalls of Louisiana, creating an energy you are hard-pressed to find anywhere else.
And what about "Little Richard's" piano playing style on "Lucille" and "Tutti-Frutti." School dances were never the same when the needle dropped down on those 45's and he screamed, A wop bop a loo bop a lop bam boom! The incomparable Little Richard blew the lid off the '50s!
But let's not forget that stylistically it's just as great an influence on guitar-based recordings by the likes of Chuck Berry. I loved 'em all.
See what you think...
I've added some of my favorite Boogie Woogie sounds and no matter what your age you gotta feel some part of your body begin to move when these favorites begin to play. Enjoy...

---
Boogie-Woogie Country Girl!

If you like Jerry Lee Lewis you'll love Micke Muster. Born in Sweeden, Micke is considered one of Europe's best Rock-n-Roll artists. Jerry Lee once said that Micke Muster was the best Rock-n-Roll pianist and singer next to himself! He does play and sound like Lewis, so that's a pretty nice compliment. And the song blends well with James Dean and his Boogie Woogie country girl,  Marilyn Monroe, cruising around in that '56 Buick convertible. 

Boogie Woogie Country Girl was written by Doc Pomus and Reginald Ashby and was first recorded and released by Joe Turner and Orchestra featuring Van "Piano Man" Walls in 1956. Micke Muster released it on the album, The Rock-n-Roll covers! Vol. 3 in 2007.

---
Joham Blohm - JB's Boogie Woogie
Joham Blohm, born in '62, actually trained himself on the piano and has admitted he does not read music. He insists nearly everything he plays seems improvised and doesn't seem the same every time. Considering that Johan grew up in Sweden during the '70s, he has his rock-n-roll heroes.
He's played together with legends like D.J. Fontana, and Sleepy La Beef, and has partied with Jerry Lee Lewis (and lived to tell). James Burton was certainly impressed with Blohm's patented boogie licks. This video clip shows Johan roaring through his signature solo number "JB's Boogie" in less than two minutes
Boogie-Woogie is one of the most fun and exciting styles of music anywhere and according to Blohm his all-time musical idol is Jerry Lee Lewis. And true to his Rock-n-Roll heart, back home in his garage, a Ford Thunderbird is parked beside a Pontiac Trans Am. And let's not forget his song from the May Newsletter, '55 Ford, is all about that T-Bird?
---
Jerry Lee Lewis - Workin' Man Blues
Boogie Woogie Style.

In this Jerry Lee Lewis version released on the LP album, "She Even Woke Me Up to Say Goodbye," he adlibs during the instrumental break, shoutin' out, "Down in Lou'siana, we call that boogie woogie!" Lewis' style of talking and laughing during the song makes it even more special.
If you've never heard this boogie woogie version a word of caution...Grab something and hold on because you may just find it difficult to stand in one place. Love the ending when Jerry Lee says "I'm gettin' hot now, gonna sing another but I'm running out of time.
Classic Jerry Lee Lewis style!
Merle Haggard wrote this song, he owns it and got the seal of approval from his fans who made this a #1 song. He is without question one of the top Country Music artists of all time, and one of my favorites. But on this song....I like Jerry Lee's version.

---
Talented Couple Dancin' The Boogie Woogie.

---
Switzerlands pianist Silvan Zingg with Nuno Alexandre on bass, Simon Shuffle Boyer on drums, and four-time World Champion French boogie woogie dancers, William Mauvais and Maéva Truntzer light up the dance floor.

Silvan Zingg International Boogie Woogie Festival from Switzerland, one of the world's most significant boogie woogie and piano blues festivals. Silvan Zingg, pianist, and founder of the festival, invites a selection of the best piano players and dancers of this genre to perform during three days. See if you can keep up!

---
Framed Album Cover Art of The Month.

---
In an age of digital downloads, another example of why fans still love and need to love vinyl records. The Album Cover Artwork will always be a constant reminder of how good the music inside really is. Musicians could escape the confines of the three-minute pop single and express themselves as never before with glorious artwork and adorning gate fold sleeves.
There are exceptions to what I have just written above as indicated by the Album I have chosen for this month and the reasons outlined below.  
The Album Cover Art for this month is from 1976 and some of our "Oldies-but-goodies" fans may have actually purchased albums like this some 50 years ago when they were quite popular. This album was also sold as an 8-track cartridge from 1964 to around the early eighties. 1978 was the peak year for 8-track sales in the United States, with sales declining rapidly from then on.
The problem with these types of compilation albums was they simply put too many tracks on the album, 12 on each side. This created a thin-ply LP and lowered the standard output and frequency range.
Another major problem was a number of the songs are abbreviated, usually by premature fades. I don't ever recall playing this LP more than maybe once or twice. After all these years, the album cover itself is in excellent condition as is the vinyl record inside.
The Album Cover Art front cover displays top left, Teen Angel by Mark Dinning, and bottom left, Tears On My Pillow by Little Anthony & The Imperials. The center is, of course, Soldier Boy by The Shirelles. Moving on to the top right is who else but The Shangri-las with their hit, "Leader of The Pack." The bottom right might relate to a couple of songs but I chose "This Time (We're Really Breaking Up)" by Troy Shondell.
---
Interesting June dates in history.

---
June 10th
In 1970, singer/keyboardist Earl Grant died in a car accident at age 39. I believe his song "The End" would make a beautiful wedding song played as the first dance for the new couple at weddings. I have a special page on this song and hope you find a few extra minutes for the read. After viewing this video see if you agree about my wedding comments on this beautiful song.
June 14th
In 1978, John Travolta and Olivia Newton-John went to #1 on the US singles chart with "You're The One That I Want," also #1 in the UK. Read this Grease movie page and I'll explain the proper dress code when many who follow this page attended school.

One of the great movie soundtrack songs "You're the One That I Want" was written by John Farrar for the 1978 film version of the musical Grease.
---
Ever thought of having your own website? I built Vinyl Record Memories "from scratch" with SoloBuildIt! Click below to find out more....

You might also like these stories...
If there were ever a song with perfect lyrics that you just wanted to share with others and send back in time it would surely have to be the vinyl record memories of this  classic love song.  See if this one might also be one of your favorites.

The song spent 23 weeks on the top 40 charts beginning 7/22/57. It was #1 for five weeks replacing Elvis Presley's Teddy Bear on Sept 2, 1957. This classic is one you may have overlooked.
It is truly amazing to me that of all the artists that covered this beautiful song, Johnny Tillotson never received the notice or credit he deserved for his flawless recorded performance. He earned his place on our list of special cover songs.

I hope you find time to visit more great stories about growing up in the 50s, 60s and 70s. You can start here.... 


Looking for that special song, artist, or group on this site?


What's Next?
The reasons we love ALL the girls. A Brian Wilson live performance.

More Framed Album Cover Art from our personal collection.