Vinyl Record Lovers Newsletter.

---
Welcome to my monthly Newsletter. Thank you for subscribing.

The golden age of vinyl records and all things retro are the highlights of my Newsletter. Writing stories about my vinyl record memories with content from my collection is my way of sharing memories and keeping the oldies alive.

I do appreciate your valuable time reading my newsletter.
Issue #108 - February, 2022

---
In This Issue:

Another Fun Interview On The Country Doo Wop Show.

Country Doo Wop Spotlight Song.
A Look Back At This Special Year - "Where Were You In '62?"

Lost In The Fifties - Music That Makes You Feel Good and Smile.
Framed Album Cover Art of The Month.

Forgotten Country Classics.
Best Cover Songs: This Artist Made A Career Out Of Cover Songs.

The Day The Music Died - Remembering Buddy Holly.
Another Country Music Hall of Fame Session Musician Is Gone.

1957 - A Rock-n-Roll Timeline.
---
Vinyl Record Memories and
The Original Country Doo Wop Show.
---
Each month we give a little shout-out to our favorite radio program, Ned Ward's Country Doo-Wop show. Our friend, Ned, along with producer, Mr. Barney, airs the show from out Oregon way and if you tune in you just might hear Ned talk a little about Vinyl Record Memories. Listen in Monday thru Saturday from 1pm to 3pm, all times Pacific, on KNCP Newberry Mix 107.3 FM.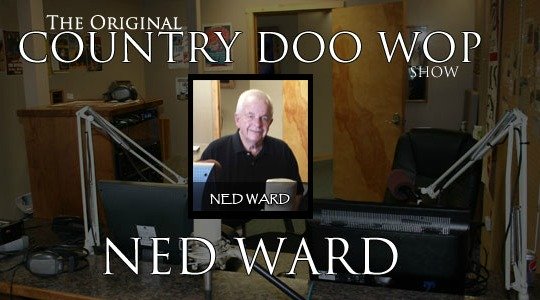 Let's get started...

---
An Invitation To The Country Doo Wop Show.
---
An exciting return, February 2nd, for a another interview on Ned Ward's Country Doo Wop show.  Ned's producer, Mr "B" reached into his oldies music bag and pulled out another great playlist for the show.  And with Valentine's day this month the original Patsy Montana hit from the 1930's, "I Want to be a cowboy's sweetheart,"  was a perfect choice for the interview. 
In addition Ned played the "Cowboy's Sweetheart" cover by Suzy Bogguss, so it was a fun interview talking about these two talented ladies. It also made for an easy pick for this month's "Spotlight Song." A big thank-you to Ned and his producer, Mr "B" for the show invite.

---
Country Doo Wop Spotlight Song.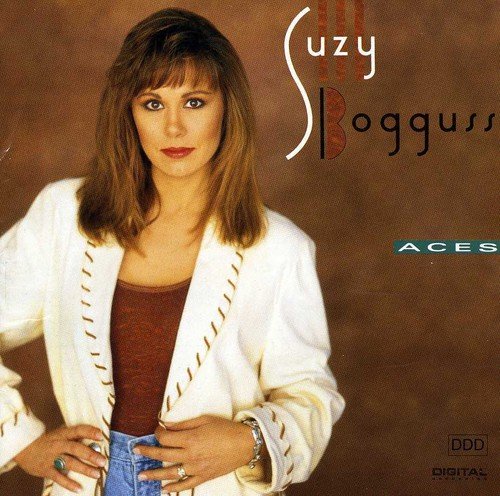 After the interview and discussion about the original, and the cover of "Cowboy's Sweetheart,"  I followed Ned's lead and added this great cowboy campfire song as our "Spotlight Song" for this month. Watch and listen to the video below and this memorable song from the past...then read the Cowboy's Sweetheart story here...

Where Were You In '62?

---
Over the years I've received many nice comments from visitors related to an article or song that bring back emotional memories from the past. Fond memories of a time or place that remains special for those of us who grew up in this era.
Some were curious and would ask, "Where were you in '62"? It was indeed a special year for me too as it was my senior year of high school. Eleven years later American Graffiti would remind us all over again how lucky we were to have been a part of the golden age of vinyl records, the 50s, 60s & 70s.    

The American Graffiti movie is a realistic portrayal of teens in 1962 with their cool cars, great music, friendships, and relationships.
The movie can so immerse you in teenage cruising-to-rock-radio that you'll feel a part of it even when watching it for the umpteenth time...then be saddened by the passing of a bygone era until you watch it again.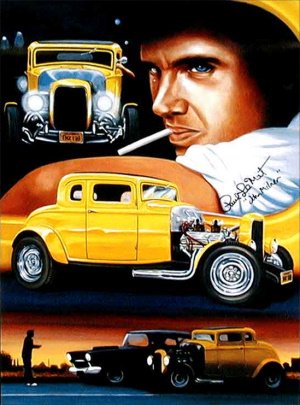 It will bring back great memories of cars, pretty girls and street racing. A time that can never be repeated or duplicated.

They just don't make '55 Chevy's anymore.
---
Lost in the Fifties - First girl friend, Class Rings and Cruisin' in those Cool Custom cars.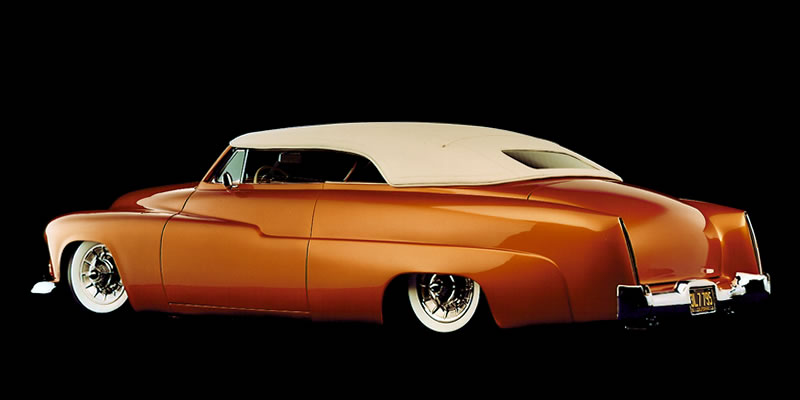 The best rides send you places just by looking at them. Timeless colors and flawless customs return you to an era when steel and pearls ruled the roads.
The late 50s through the early 60s was filled with music that makes you feel good and smile. It takes us back to a simpler, more innocent time when cars, clothes, dances and friends were important. 
We enjoyed the break-up and make-up songs, the happy songs, the feel good songs, and vocal group classics... these songs sound even better today because they're timeless. 

Remember when your girlfriend accepted your class ring, it was so cool to go steady, and how everything felt so right slow dancing to "In The Still of the Night" by The Five Satins.
Enjoy this version of this wonderful old song, relive the memories of those teenage years, and for a nostalgic few moments allow yourself the pleasure of being forever "Lost In The Fifties."

Framed Album Cover Art of The Month.
Our Favorite Ladies on Vinyl.
---
When writing about music, especially music that was recorded before you were born, you only have the luxury of listening as an outsider. It is the Album Cover Artwork that will be a constant reminder how good the music inside really is.
Beautiful artwork on memorable album covers and sleeves are a sign of our life and times. For music fans the covers are the expression of a period, of a particular time in their lives.
Between the mid-1960s and the late 1970s, the long-playing record allowed popular music to become an art form and changed popular music for ever.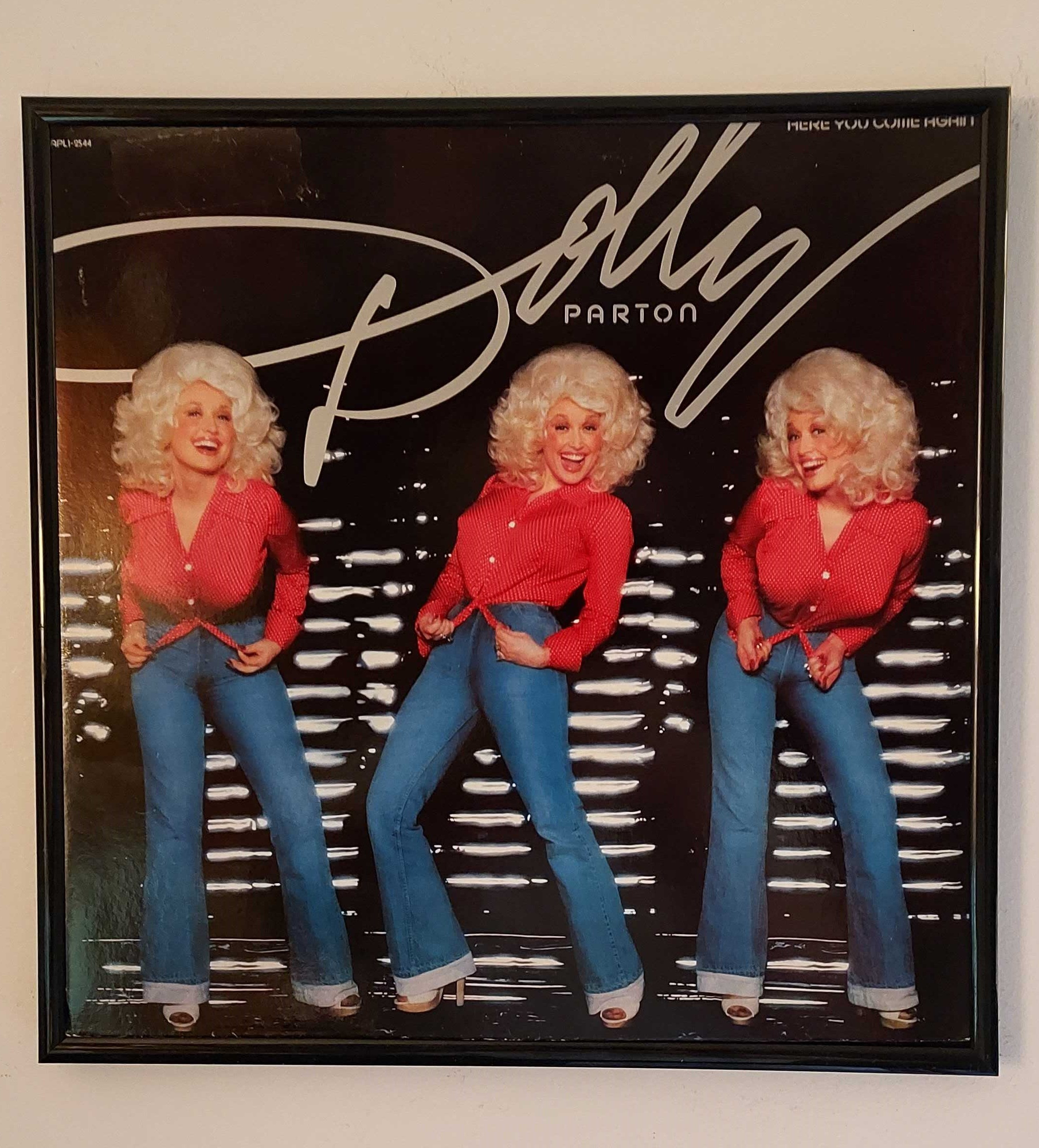 This LP titled "Here You Come Again" was released on October 2, 1977 by RCA Victor and is the nineteenth solo studio album by Dolly Parton. It was Parton's first album to be certified platinum by the Recording Industry Association of America. The album peaked at No. 1 on the US Billboard Hot Country LPs chart and No. 20 on the US Billboard 200 chart.

Released more than 45 years ago, this gatefold album cover is in very good condition with no ring wear marks. It does have a small blemish at the top left where an original record price label was placed. The original record inside the record sleeve is in excellent condition with no noticeable scratches or marks.
This is another great example of our Framed Album Cover Art you can display on the walls of your Retro-Room or display as "Man Cave Art" for that perfect spot behind the bar. 

---
Forgotten Country Classics.

---
Let's continue with my favorite country lady and see if you remember this classic country oldie from 1979. The album "Heartbreaker" shown below was followed by the Gold selling "Great Balls of Fire" that came out in June, 1979. The first single, "Your The Only One" was #1 on the country charts for two weeks and remains a favorite of mine.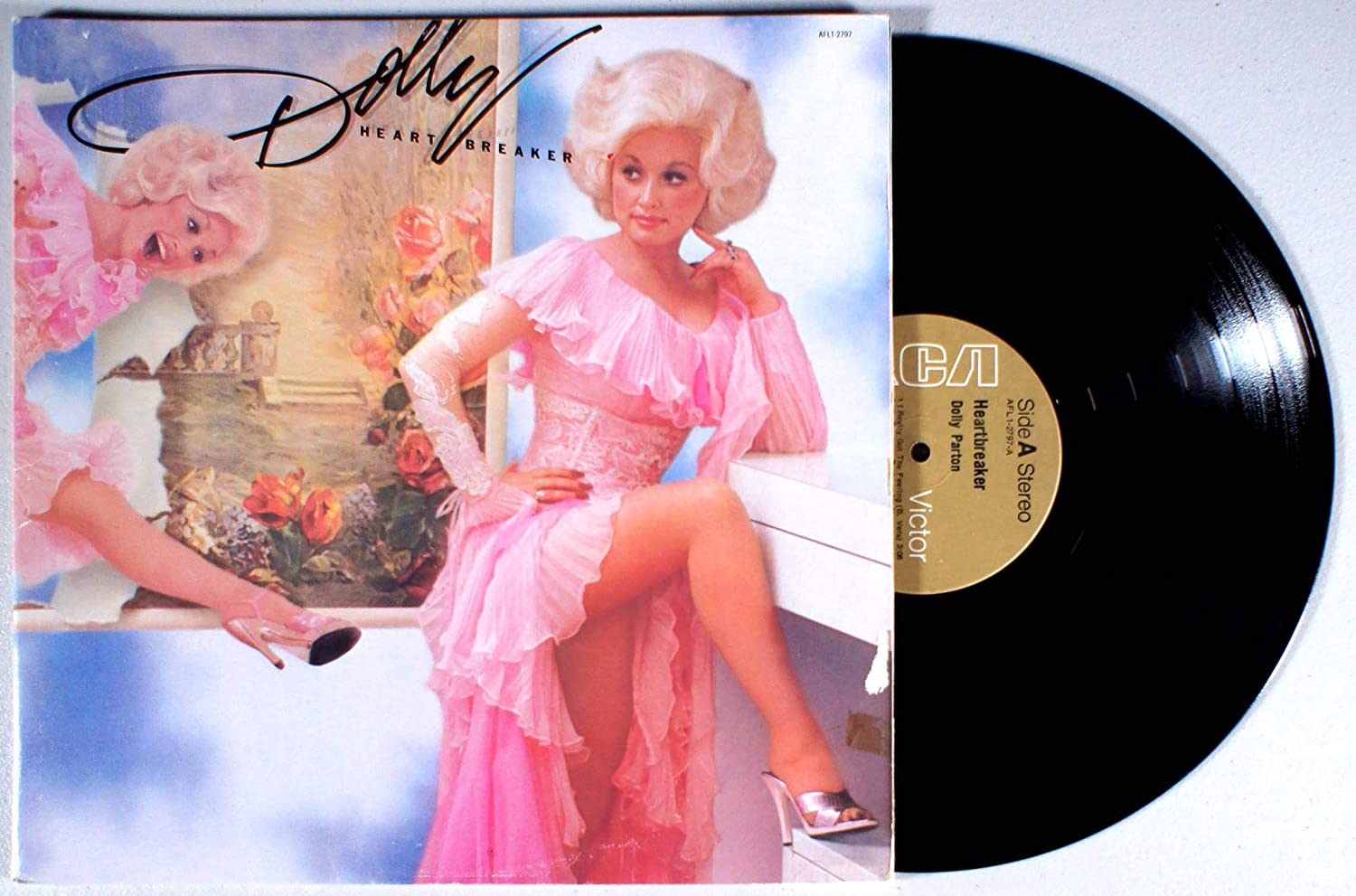 This Dolly Parton song  "You're The Only One" brings back those special vinyl record memories of the summer of '79 when I spent many nights alone with Dolly and she whispered in my ear.
You're the only one you're the only one...
Take me back to where we started from...
And let's make it now like we made it then...
This old heart ain't gonna break your heart again...
"Sometimes you've gotta go away to find what you left behind." The lyrics give us an opportunity to look back on old memories and have our past feelings validated by someone's lyrical masterpiece.   
Of all the Dolly Parton songs this one is special and although I've added a story line about the song, sadly this is another country classic you seldom hear played on the radio. Read the rest of the story here...
---
Bobby Vinton's Career of Cover Songs.
---
Bobby Vinton was on the top ten charts continually throughout the 1960s and made quite a career out of extremely well done cover songs, and in so doing he was immensely successful. His cover of "Over the Mountain" was originally a #8 hit in 1957 for "Johnnie & Joe," an American R&B vocal duo from The Bronx.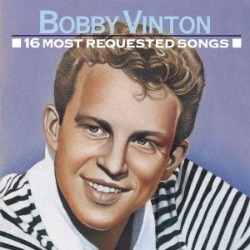 Bobby Vinton recorded "Over The Mountain" in 1963 and the cover made it to #21 on Billboard Hot 100 and #8 on the Adult Contemporary charts. The song was actually titled Over the Mountain, Across the Sea and reached #3 on the R&B charts that same year. Following his cover of "Over the Mountain (Across the Sea)" Vinton released Blue Velvet the same year, his first #1 Cover Song.

After enjoying No. 1 hits in 1963 with "Roses Are Red (My Love)" and "Blue Velvet," Vinton had his biggest hit in 1964 with "Mr. Lonely," which he wrote while he was in the Army, about a soldier who missed his family. "Mr Lonely" would be Bobby Vinton's last #1 song but he would continue to have Top 40 hits all the way through the mid seventies. Enjoy this Bobby Vinton "Over The Mountain" classic from 1963.

---
February 3, 1959 - The Day The Music Died.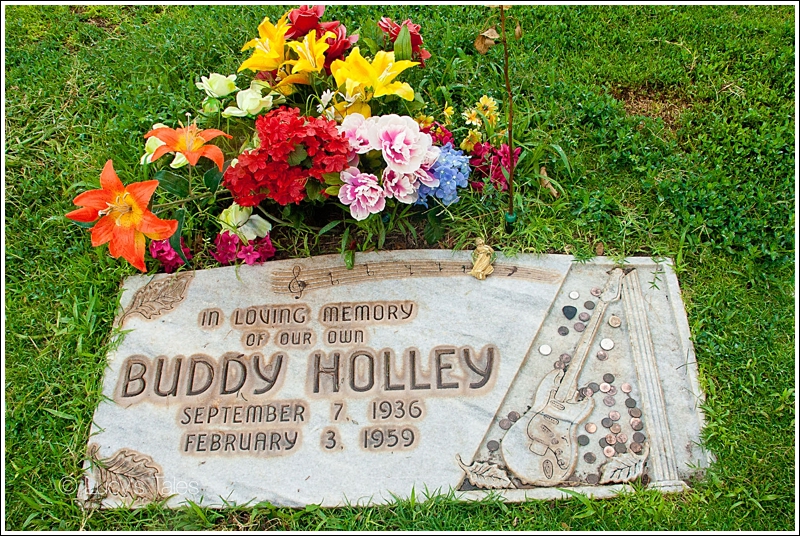 February 3rd, 1959 will mark 63 years since that fatal plane crash that took the lives of three famous rock-n-roll entertainers including Buddy Holly who was just 22 years old at the time. Such a short life. Such a giant legacy. 

Two of his most haunting, beautiful ballads are True Love Ways and Raining in My Heart.  Holly's "True Love Ways" you hear on this newsletter page will bring a tear to your eye and the dreamy saxophone accompaniment by "Boomie Richman" is absolutely perfect. It's clear that Holly was one of the truly great talents of his and our time.

Enjoy this wonderful old love song that is as beautiful today as it was when it was released more than 60 years ago.

It was At the Surf Ballroom in Clear Lake, Iowa, Buddy Holly, Ritchie Valens, and the Big Bopper played their final show. Admission was $1.25.
 
The last song of the night was the Big Bopper's "Chantilly Lace." The event later became known as "The Day the Music Died", after singer-songwriter Don McLean referred to it as such in his 1971 song "American Pie"

---
Session Player Hargus "Pig" Robbins Has Died.
---
Many reading this newsletter and those not familiar with session players may not know of this accomplished session musician. My friend, Gary Ritchie, notified me of Robbins passing and I have chosen not to forget these talented individuals. I will always, whenever possible, give this small space for their immense contributions to the music industry.  Continue below and read just a few of Mr. Robbins accomplishments.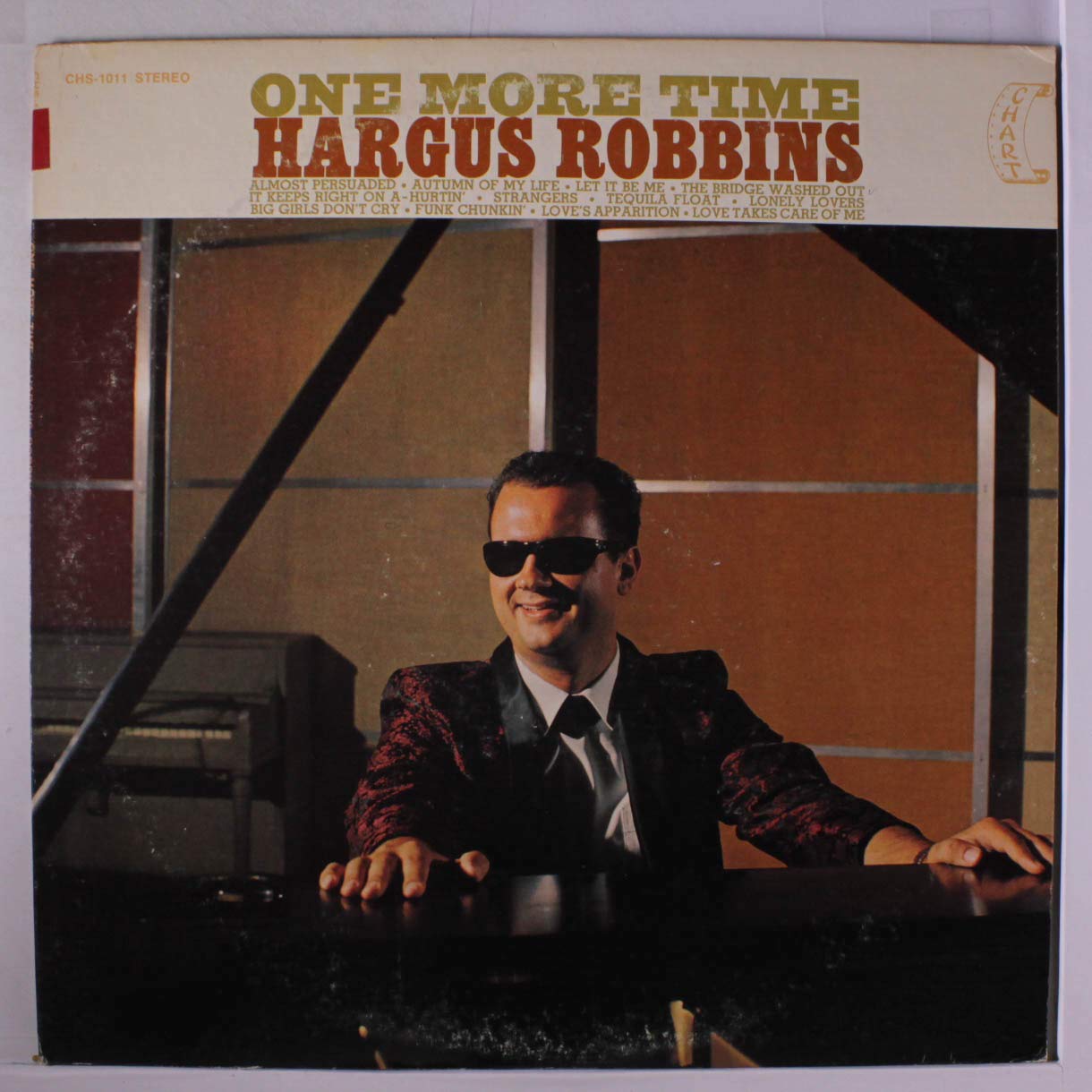 Session player, Hargus "Pig" Robbins, has died. Blind since childhood, Robbins learned to play piano while attending the Nashville School for the blind and began playing for Nashville's greatest musicians in the 1950s. Perhaps, without realizing it, you have heard Robbins in the background of an untold number of hit records.

His first big session hit coming with George Jones' "White Lightning" in 1959. Robbins would go on to play on some of the most enduring hits of country music history: Dolly Parton's "I Will Always Love You," I Fall to Pieces" by Patsy Cline, "Don't Come Home A-Drinkin (With Lovin' on Your Mind)" by Loretta Lynn, "The Gambler" by Kenny Rogers, "Don't it Make My Brown Eyes Blue" by Crystal Gayle, and many more.
Robbins was inducted into the Country Music Hall of Fame in 2012. He died on January 30, 2022. He was 84.

---
A Rock-n-Roll Timeline

(When did Rock-n-Roll Begin)
---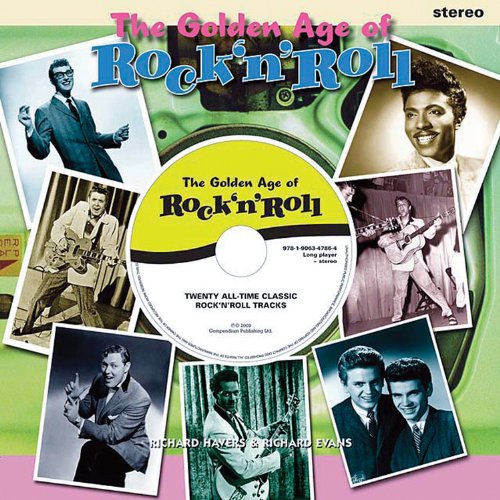 Excerpts from the book...The Golden Age of Rock-n-Roll.
This month we are back on track with our Rock-n-Roll Timeline and the year 1957.  The series will take us through 1962 with added entries in future newsletters. Stay tuned and subscribe to our newsletter so you don't miss a single timeline issue.
         1957 - American bandstand makes a big move.
---
January: Decca records drop Buddy Holly from his recording contract.
March: The Everly Brothers record "Bye Bye Love" for the Cadence label.
March 3: Billy Haley & His Comets debut in London.
May: The Big Bopper plays rock-n-roll on the radio for 1,821 hours non-stop.
August: Alan Freed's Third Anniversary Show tour.
August: American Bandstand begins to air on national TV having been a regional show since 1952.
October: Little Richard announces he is quitting rock-n-roll for gospel music and God.
October: Alan Freed's Mister Rock and Roll movie premieres.
November 8: Jailhouse Rock starring Elvis premieres.
December: The Champs record "Tequila."

---
Ever thought of having your own website? I built Vinyl Record Memories "from scratch" with SoloBuildIt! Click below to find out more....

What's Next?
---
Another Classic Framed Album Cover Art From 1977 Titled "I Remember Patsy."
Billboard's Hot 100 Starts; Which record is the first No. 1 hit song?
March will continue the "Rock'n'Roll Timeline" with special dates from the year 1958.
---