Vinyl Record Memories Newsletter
(VIP CLUB)
The golden age of vinyl records and all things retro are the highlights of my Newsletter. Writing stories about my vinyl record memories with added content from my collection is my way of sharing memories and keeping the oldies alive.
I do hope that you enjoy these little stories, I write. They are short, they will not win any prizes for literature, but it's all about the music and our vinyl record memories.

We wish you lots of fun on this journey to the time of Drive-In Movies, Pizza Parlors, Malt Shops, and those memorable Friday & Saturday night school dances. 
Issue #123 - August, 2023
---
In This Issue:
Country Doo-Wop Show Spotlight Song.

A Special Cover Song by A Gifted Lady.

Favorite Ladies On Vinyl - Album Cover Art of The Month.

You Might Like These Stories - More Vinyl Record Memories.
---
What's New?
Last month, 35 years after the original release, we brought back a Beach Boys favorite, showed you the reasons we love all the girls, and let Brian Wilson tell you about them. This month with some of our favorite ladies on vinyl, the song, I'm A Girl Watcher, will be our featured video in our Album Cover Art of The Month series.

Country Doo-Wop Spotlight Song: An August return and another fun interview on the Country Doo Wop show with our friend and DJ, Ned Ward.  This interview created our Spotlight Song of The Month with Ronnie Milsap doing double video duty with classy Lorrie Morgan. Always a pleasure and thanks to show producer, Mr. Barney for making it all possible. 

This song first published in 1926 was a #1 recording by Elvis in 1960. When this gifted lady added her special touch, the cover made our list of best ever cover songs...second to Elvis, of course.

Framed Album Cover Art of The Month. A special treat (for me anyway) is our featured album cover art this month with several of my favorite ladies on vinyl, coupled with the 1968 hit song, "I'm A Girl Watcher" by the O'Kaysions.

More Vinyl Record Memories. Selected pages with stories and songs about many of the  forgotten oldies classics. A trip down memory lane.
Let's get started...

---
Each month I give a little shout-out to my favorite radio program, Ned Ward's Country Doo-Wop show. My friend, Ned, airs his show from out Oregon way and if you tune in you just might hear Ned talk a little about Vinyl Record Memories. Listen in Monday thru Saturday from 1pm to 3pm, all times Pacific, on KNCP Newberry Mix 107.3 FM.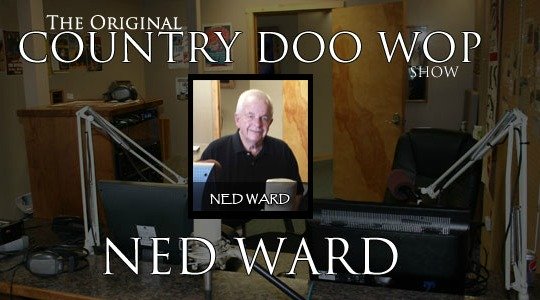 Country Doo Wop Spotlight Song.

(Ronnie Milsap "Lost in The Fifties" Plus Lorrie Morgan Duet)
---
An early August interview with our favorite DJ, Ned Ward, created this double Ronnie Milsap and Lorrie Morgan video special. Thanks to Ned and his producer, Mr. Barney for all their help with the interview.

I still believe there is a place somewhere on your radio dial that takes you back to this very special time and place in history. Can't find it? Then please join me, and I'll take you on a fun trip "Back to The Future."
Take your time, watch this well-done video below and how close it relates to the fifties and one of my favorite Doo-Wop songs "In the Still of the Night" by the Five Satins.

I simply dragged it out of the eighties and sent it back to the fifties, where I believe it has a better fit.
Ronnie Milsap - Lorrie Morgan Duet
"Lost In The Fifties"
---
The late 50s through the early 60s was filled with music that makes you feel good and smile. It takes us back to a simpler, more innocent time when cars, clothes, dances and friends were important. 
We enjoyed the break-up and make-up songs, the happy songs, the feel good songs, and vocal group classics... these songs sound even better today because they're timeless.

So for all of our newsletter subscribers, a special added video treat for you. Another "Lost In The Fifties" duet version with Ronnie and this classy lady performing Milsap's signature song.

A Norah Jones Music Tribute To Elvis.
Are You Lonesome Tonight, a Norah Jones music tribute to Elvis is one of the better covers of the song that I have heard, and certainly the best by any female. The Elvis photo background, plus the 3 piece backing unit set the song mood, and blends well with her piano.
Touches of smoky jazz, country twang, and even a little Memphis soul seem to flow through her original songs as well as her choice of other songwriters material, including great choices of cover songs like this one.
She is a gifted lady...enjoy.
Norah did not do the narration and repeated a verse instead at the end of the song, but I still felt the tribute to Elvis was a strong enough performance to add to our Best Cover Songs pages.
But seriously fellows - How much encouragement would it take to allow Norah to sing you to sleep as she whispers in your ear... "Are You Lonesome Tonight"?
---
I'm A Girl Watcher - 1968 Hit Song.

(With A Few Of Our Special Ladies On Vinyl)
---
While a wife may have substantial authority over a whole house in terms of design and decoration, she generally has no say about what gets "mounted on the walls" of a man's personal space.
If clothes make the man, Framed Album Cover Art makes the man cave. Displaying album covers as art on your walls can make for a wonderful wall display that reflects your unique style. It's something unique and creative that is a great ice-breaker, starting conversations about music, art, and all things retro.
This video will give you a brief intro to some of the Framed Vinyl Records in my collection with more detailed information and a better view in the articles below the video...enjoy

The options for using vinyl record covers as wall art are endless. Since record album covers are all uniform squares it is easy to arrange them in patterns which can create a variety of looks for your man cave walls. You are limited only by your imagination.
---
Whipped Cream & Other Delights.
It All Started With This Album.
---
For an entire generation of young record store browsers, puberty kicked off immediately upon first sight of this 1965 Herb Alpert "Whipped Cream and Other Delights" packaging. From a male point of view, this was the sexiest album cover of the 1960s, as many then-adolescent boys can to this day vividly recall.
Music and art go hand in hand and the best way to get a potential buyers' attention is with an eye-catching album cover. You may not be able to judge an album by its cover, but you can certainly appreciate the view.
The sexy cover shoot took place in art director Peter Whorf's studio, a converted garage, became a cultural touchstone, and remained in the Billboard Top 10 for 61 weeks.  The photo in question was the now iconic shot of a seemingly nude, doe-eyed young woman in a low-cut dress in what appears to be a giant pile of dessert topping.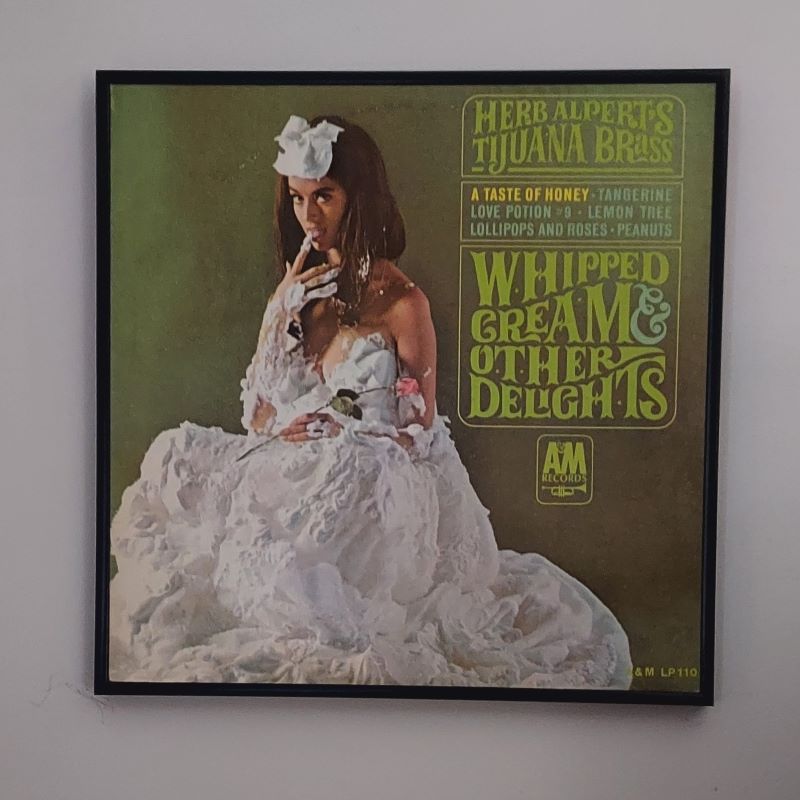 Model, Dolores Erickson, age 29 years old and three months pregnant, who wore a bikini with the shoulder straps pushed down and hidden, was for the most part surrounded by cotton batting and many cans of shaving cream because actual whipped cream turned runny and smelly under hot lights. Erickson received approximately $1,500 plus expenses.

---
Bobby Gentry - Fancy
Did The Lady Paint A Self Portrait?
---
It's widely believed that Bobby Gentry painted the portraits used as the covers for her albums Fancy (shown below) and Patchwork.
It is obvious that Bobby Gentry is an extraordinary breed of "Fancy"....one aptly defined by dictionaries as "of superfine quality or exceptional appeal."
Her head is at a delicate tilt, she has a slight trace of smile, and if the lighting is just right in your "Man Cave," her eyes may twinkle as she looks back at you.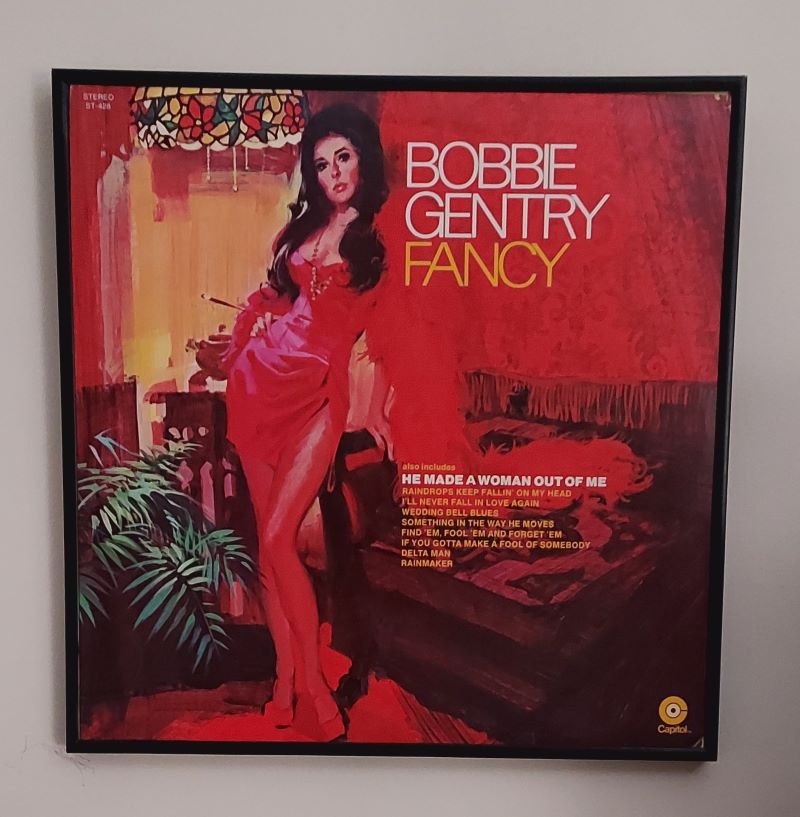 1978 Dolly Parton Album - Heartbreaker.
---
This 1978 Gatefold album opens to a beautiful full length photo of Dolly Parton in the pretty pink dress shown here on the cover. Photographer, Ed Caraeff is also credited with three other Parton albums. 

As you stare at this album its easy to view Dolly  a real "Heartbreaker" as she sings the last track on side 2 titled "I Wanna Fall in Love," and you just know that ain't gonna happen.  And, why not? Because at my age I'd probably respond by playing side one, track 2, titled...."It's Tool Late To Love Me Now."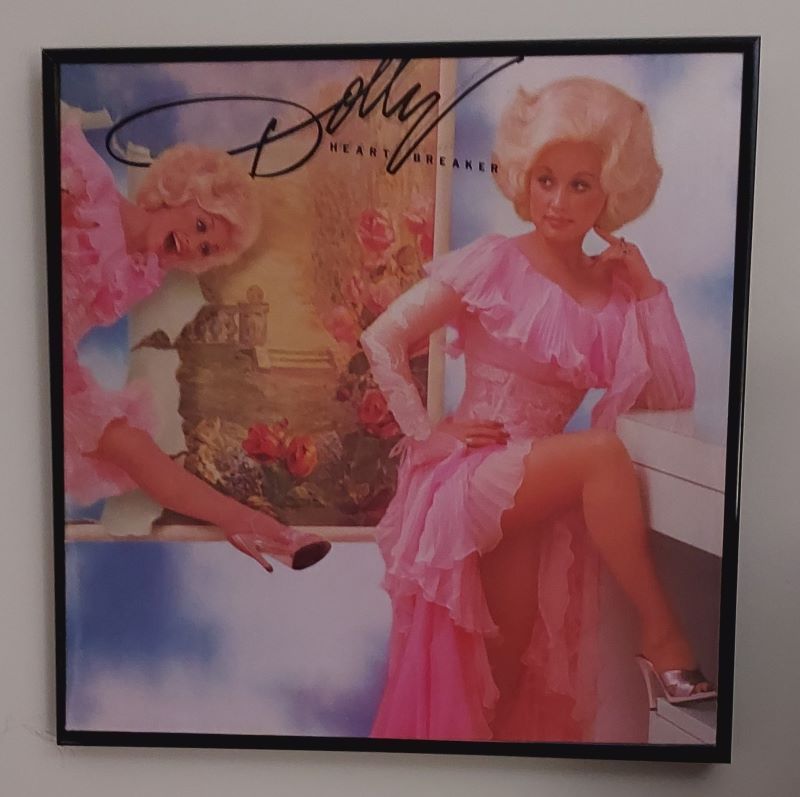 Petite, curvaceous and sporting her trademark platinum tresses, this album cover will leave you in awe as you search for that special place on your Man Cave wall to view this beautiful Album Cover.
---
"Nobody" - Really?
No. 1 Song from 1982

---
Here is another 40 year old album that will immediately catch your attention.  The album contains the #1 country song "Nobody," which also became a #15 pop hit on the Billboard Hot 100 and a Top 5 adult contemporary hit.

"Just Sylvia," is a 1982 Vinyl LP released on the RCA Victor label. I often purchase albums because of the Album Cover Art, and not necessarily because of the record itself. This is one of those purchases I made more than forty years ago.  The album cover and record are near mint condition and would be an attractive addition to any Man Cave.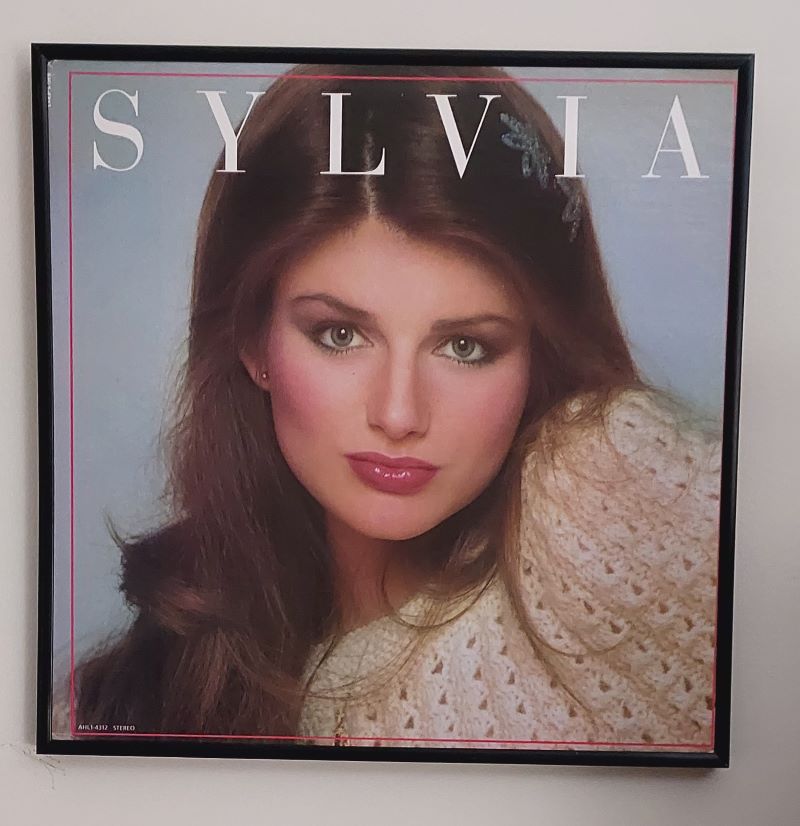 ---
From 1979 - Bad Girls - A Donna Summer Disco Classic.
---
Disco never spawned a brighter star than Donna Summer -- or a more significant album than Summer's 1979 classic, Bad Girls.  The Album was proof that a personality as vibrant as Summer's could flourish in a Disco world she surely owned. The album's impact on dance music could not, and cannot, be overstated. 
The album's driving title track and equally hot numbers like "Hot Stuff" and "Dim All the Lights" became massive hits, sailing to, respectively, No. 1, No. 1, and No. 2 on the pop singles chart.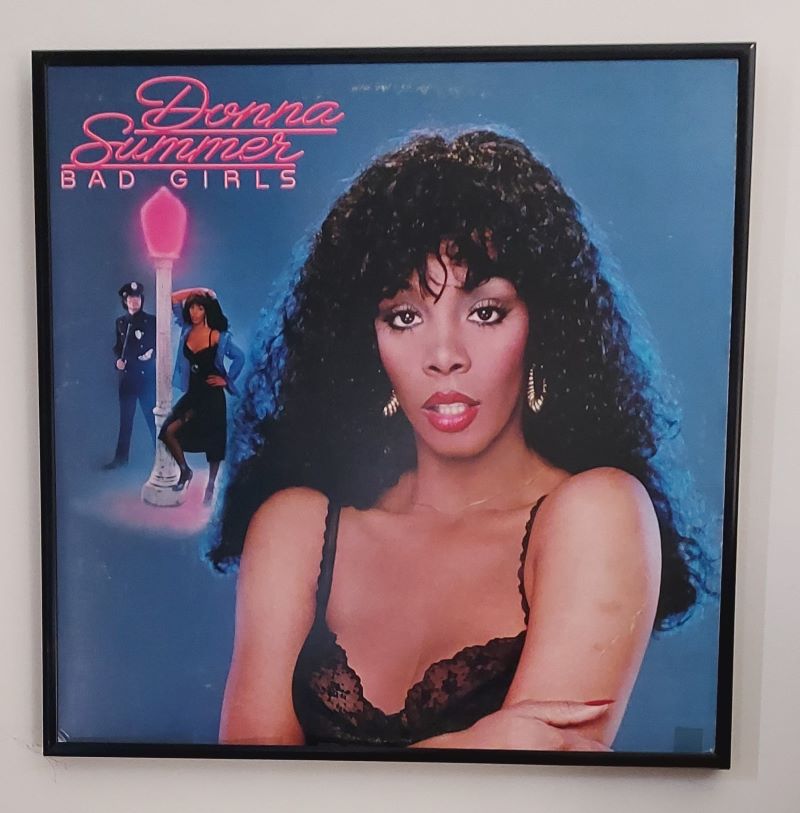 Summer managed irresistible melodic hooks into innovative arrangements that blended dance-pop grace with guitar-rock muscle, and the resulting tunes were as popular with roller-skating suburban kids as they were with the sophisticated club crowd. 
---
What's New - Linda Ronstadt & Nelson Riddle Orchestra.
The LP Album, "What's New" was released in September 1983 and spent 81 weeks on the main Billboard album chart. Although this album is filled with great songs, few voices are as synonymous with the '70s country-rock scene as Linda Ronstadt's.
Most known for a slew of covers, she never let someone else's compositions hold her back and Linda Ronstadt's greatest include even better, fuller-bodied work than the originals.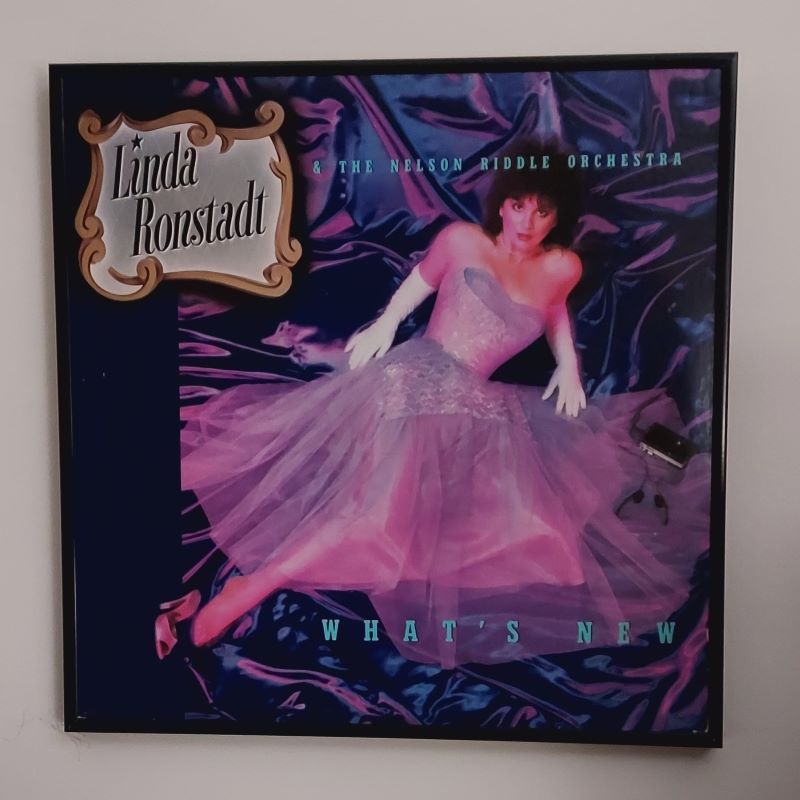 Linda Ronstadt's top songs don't come any better than "You're No Good" and certainly a favorite, Blue Bayou...The way she sings, "I'm goin' back someday, come what may, to Blue Bayou / Where you sleep all day and the catfish play on Blue Bayou," you could almost feel the saltwater on your tongue.

---
Softly - The Jackie gleason Orchestra - 1970

---
This 1970 album from the Jackie Gleason Orchestra is a style rich with subtle excitement of burnished brass, haunting trumpet solos, and lush romantic strings. Gleason's objective was to make "musical wallpaper" that should never be intrusive, but rather conducive.
Beginning with a dream-like "Moon River", the orchestra is heard in a variety of musical colors and moods, from the silken brass of "A Man and A Woman" and "The Girl from Ipanema" to "This Guy's In Love with You" and "Love Theme from Romeo and Juliet."
As you view this beautiful LP cover, here is surely the best that good listening music has to offer. So if you prefer music for quiet reminiscing or just plain relaxing, sit back and enjoy yourself. Then you'll know...How Sweet It Is!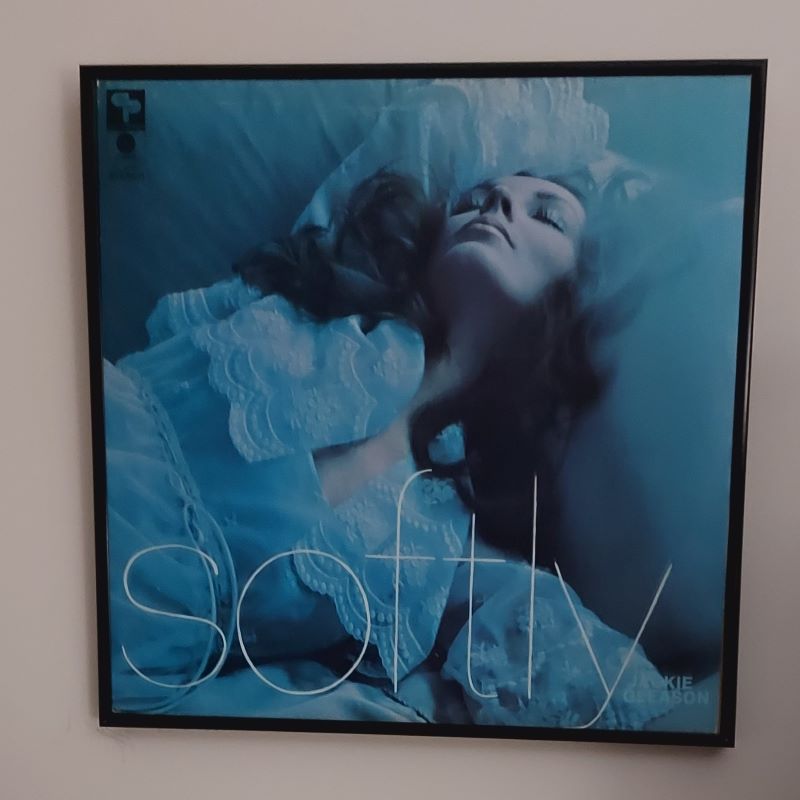 ---
And with this outfit...Tanya turned Boys to Men!
This Tanya Tucker 1978 TNT Gatefold album was her second-highest ranked ever on the Billboard Country charts at #2.

A critical 2008 record review revealed the main controversy surrounding TNT was the album artwork and the sex-driven marketing campaign undertaken by her management and record company.

This cover photo of the 20-year-old Tucker on the inside foldout, depicting her in high-heels and a tight-fitting backless red spandex body stocking and staring down at you from your Man Cave wall, would no doubt be the topic of conversation.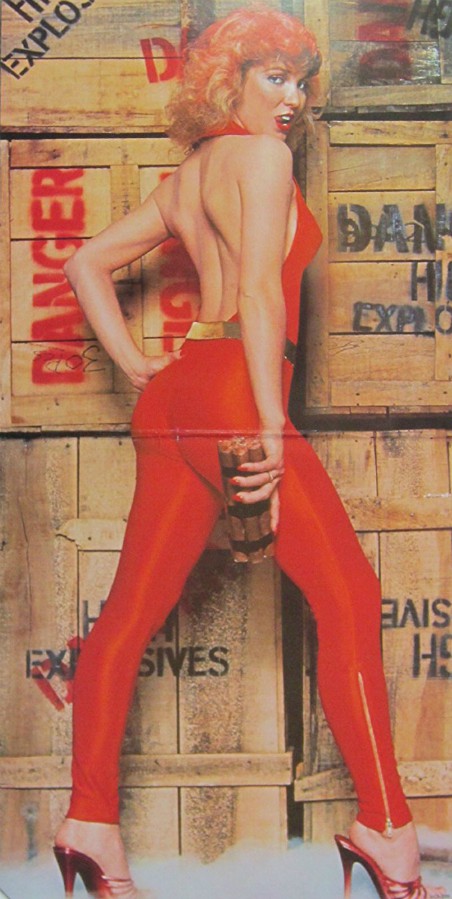 ---
Ever thought of having your own website? I built Vinyl Record Memories "from scratch" with SoloBuildIt! Click below to find out more....

You might also like these stories...
Wanna return to that feel good music era?  Climb aboard the memory train and travel with me back to yet another great time in history when "One Fine Day" lit up the summer of  '63.
The needle made contact with the record and those magical Merle Haggard sounds began to play. Sounds that can only be appreciated with the warmth of vinyl and the solid gold hidden in those grooves. Words alone make this one a Honky-tonk classic.

 It didn't take long for this song to catch on as evidenced by the million copies sold in a little over one month. "Duke of Earl" shot up to #1 on February 17th, 1962, and stayed there for three weeks. It remained on the Hot 100 for a total of 15 weeks. Read this amazing story here.

I hope you find time to visit more great stories about growing up in the 50s, 60s and 70s. You can start here.... 
Looking for that special song, artist, or group on this site?

What's Next?
September will feature the lady's answer to the "Man Cave" with suggestions on how to use Framed Album Cover Art to decorate, for example...your  "Woman Cave" - "She Shed" - "Lady's Lair," or "Fox Hole" - a few names women might use to describe their private, no men allowed space.
It's July 2008 and you have the best seat in the house listening to this really nice live performance of our favorite Billy Joel song, although I did enjoy the "Uptown Girl" performance just as much because of the eye candy :-)
Baby' Gone - A personal favorite, and rare Roy Orbison and Bobby Goldsboro penned Golden Oldie you seldom hear played on the radio. But you will hear it on the popular Country Doo Wop show. You're gonna love this one.
Top of Page