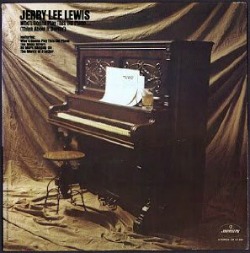 Think About it Darlin Lyrics was written by Jerry Foster and Bill Rice and was a #1 song for Jerry Lee Lewis in 1972.
The song was released off the album "Who's Gonna Play this old Piano" and the album cover has the piano Jerry Lee learned to play on that his parents bought him when he was eight.  The album cover is pictured above.

It is something of a crime that all the country music that Lewis recorded during the late sixties through the seventies and into the eighties, doesn't get the air play that other artists from that era receive.
Having said that I realize that the ballads, Another Place, Another Time, What Made Milwaukee Famous, She Even Woke Me Up to Say Goodbye, Middle Age Crazy, and others I have included on these pages, are simply masterpieces. Each and every one are spectacular pure country records by any measure where he's the center of every cut, every performance.

The range, maturity, and feeling he put into them will make those songs last forever. This is Jerry Lee Lewis more than 40 years ago and each and every song will stand the test of time long after Jerry Lee is gone.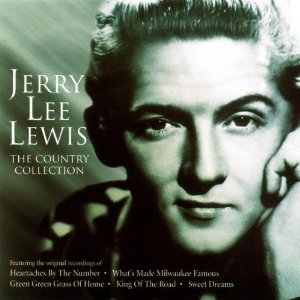 "Think About It, Darlin'" is far more in tune with the smoother, Nashville sound that began dominating country radio in the early seventies

The Nashville Sound originated during the mid 1950s as a subgenre of American country music, replacing the chart dominance of the rough honky tonk music which was most popular in the 1940s and 1950s with "smooth strings and choruses,"  along with  sophisticated background vocals."
A few songs from the album, Who's Gonna Play This Old Piano - "She's Reaching for My Mind", "Too Many Rivers", and "No Traffic Out of Abilene" all contain strings and an array of background vocalists as producer Jerry Kennedy attempted to give the tracks as contemporary a feel as possible. I especially enjoy the Lewis cover of "Too Many Rivers," a 1965 hit for Brenda Lee.

In my opinion, Jerry Lee Lewis is the greatest rock-n-roll honky tonk piano player of all time.

The following video is a live performance from Austin City Limits in 1983.
Enjoy...