Think About It Darlin Lyrics

From the album
"Who's Gonna Play This Old Piano"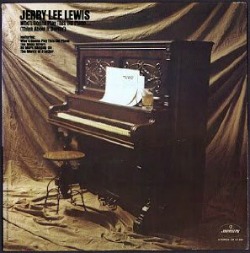 Think About it Darlin Lyrics was written by Jerry Foster and Bill Rice and was a #1 song for Jerry Lee Lewis in 1972.
The song was released off the album "Who's Gonna Play this old Piano" and the cover has the piano Jerry Lee learned to play on that his parents bought him when he was eight. 
The same album cover you see here on this page.
It is something of a crime that all the country music that Lewis recorded during the late sixties through the seventies and into the eighties, doesn't get the air play that other artists from that era receive.
Having said that I realize that those ballads, Another Place, Another Time, What Made Milwaukee Famous, She Even Woke Me Up to Say Goodbye, Middle Age Crazy, and others I have included on these pages, are simply masterpieces.
The range, maturity, and feeling he put into them will make those songs last forever. This is Jerry Lee Lewis 40 years ago and each and every song will stand the test of time long after Jerry Lee is gone.
In my opinion, Jerry Lee Lewis is the greatest Rock-N-Roll Honky Tonk Piano Player of all time.
The following video was a live performance at Austin City Limits in 1983.
Enjoy...
---
Think About It Darlin'
1972 #1 song by Jerry Lee Lewis
Written by Jerry Foster, Bill Rice

Search the corners of your precious heart
And if you find something there
And there's anyway to call it love...and we still got a prayer
I've got more love for you sweetheart...than you'll ever find again
So before you close that door on me...Think about it darlin'
Think about it darlin' give yourself a little time
Consider all you mean to me...and you might change your mind
Mmmm I haven't been the kind of man...you wanted me to be
But if you'll stay darlin' I'll try to change..Don't give up on Jerry Lee

Lord things were good between us once...I know they could be again
And there's nothing good about goodbye...So Think about it darlin'

Think about it darlin'
---
Closing in on 50? - This is your song - "Middle Age Crazy"

Return to Jerry Lee Lewis Main Page

Return Home from this Think About it Darlin Lyrics page
Songs that will make you cry.
"Tear Time" takes you through a feminine emotional experience and will touch your heart with the lyrics, "All it takes is the smallest thought of you ... Then tear time starts crying all night through." Read more ...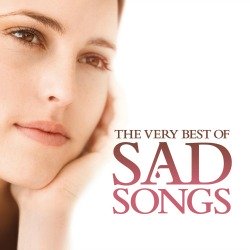 ---