Me and Bobby McGee Vinyl Memories.

The Story Behind The Song.

---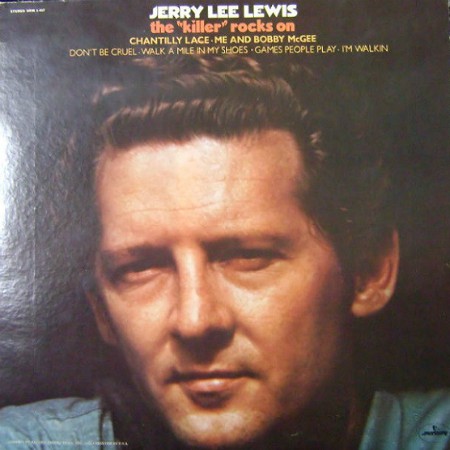 Me and Bobby McGee Vinyl Memories has become a true classic over the years.
A song about love on the road and love lost up near Salinas with a title inspired by a real person, the Jerry Lee Lewis version takes on a whole new meaning for Best Cover Songs.
When I first listened to the Jerry Lee Lewis version, coupled with his "set your piano on fire" arrangement, I instantly claimed this cover version as a one-of-a-kind favorite.

The proof of Kristofferson's talent as a songwriter lies in the fact that songs like this one, along with "Help Me Make It Through The Night," "For The Good Times" and "Sunday Morning Coming Down" have been covered thousands of times by artists from many different genres.

For those of us who would appreciate a single day back in the "Good Old Days" the line in the "Bobby McGee" song "I'd trade all my tomorrows for a single yesterday" seems appropriate. But the Jerry Lee Lewis version adds new meaning to the word excitement. In short, Lewis is an artist whose music should be in every music lover's collection.

"Me and Bobby McGee vinyl memories" was written by singer, songwriter, musician, and actor Kris Kristofferson and songwriter/record producer Fred Foster.

---
Me and Bobby McGee Vinyl Memories - The story begins.
Foster had a bit of a crush on Barbara "Bobbie" McKee who was a secretary on Nashville's music row. When he pitched the title to Kristofferson, he misheard the name as "Me and Bobby McGee," and the name stuck.
Roger Miller was the original recording artist for "Me and Bobby McGee," and he had a hit with it in 1969 when it went to #12 on the U.S. Country chart. Miller's recording led to a huge influx of interest from other singers of all different genres. 

In the original version, Bobby McGee is a woman. Janis Joplin, who was a close friend of Kristofferson, liked the song, changed Bobby McGee into a man, and added her own special ending. Due to the gender-neutral name of "Bobby" male and female artists were eager to cover the song. It could tell a completely different story depending on who is singing it.
Though it's been recorded hundreds of times, and by great artists, my favorite being the Jerry Lee Lewis version, it remains Janis' version which matters most. Because, as Kris says, she made it her own. It remains one of the most powerful intersections of a miracle song with a powerful performance by Joplin.

I spent time listening to and watching every version of this song I could find. If you listen to the many cover versions of the song it's easy to see how Janis Joplin made the song her own but for pure excitement, and a fantastic arrangement, no one comes close to the Jerry Lee Lewis cover. 

---
The Origins of Me and Bobby McGee.
Kris Kristofferson wrote the song while working down in the Gulf of Mexico. At the time he was flying a helicopter around Baton Rouge. That is probably why Baton Rouge and New Orleans were in it.

But it was an idea that Fred Foster had given to Kris. He called up one time when Kris was about to go back down to the gulf for another week of flying and he said, "I got a song tile for you: "Me and Bobby McGee."

Songwriter, Boudleaux Bryant, had an office in Fred's building. Fred owned Monument Records and Columbine, which Kris was writing for at the time. And Boudleaux's secretary was named Bobbie McKee. Kris thought he said "McGee." And he told Kris to go write the song.

But then Kristofferson said the idea just started growing in my head. And I can remember when the last line came to me. I was driving to the airport in New Orleans, and the windshield wipers were going into the line about "the windshield wipers slapping time and Bobbie clapping hands…" And it finished the song for me.

Kris returned to Nashville and found Billy Swan back at Columbine Music. He was the only guy who was still there when Kris got back. So they stayed up all night making the demo of it. It just blew Fred away.

But there was one problem. Fred told Kris "Bobby McGee" is a she! Kris thought he had start over. But after talking it over Kris found inspiration for his lyrics from a film.

Kris was thinking of it as two people traveling around. He thought of the movie La Strada with Anthony Quinn. He's traveling around and (Italian actress) Giuletta Masina, is the feeble-minded girl playing the trombone. He leaves her by the side of the road. She's kind of half-witted, and he's getting tired of taking care of her so he leaves her there.

Later in the film he hears this song she used to play. This woman, who's hanging out the wash and singing this melody this girl used to play on her trombone. He asks her where she learned that song. And she said, "There was this little girl who came into the village, and nobody knew where she came from, and she died."
Later in the movie you see Anthony Quinn out there in this tavern, getting into fights. He goes out on the beach and ends up howling at the stars. It was like a double-edge sword of freedom. He was free when he left the girl, but it destroyed him. He left her sleeping by the road and pushed his motorcycle off so he wouldn't wake her up. But then he lost her.

And that was the feeling Kris wanted to get out of "Bobby McGee": Freedom's just another word for nothing. Nothing left to lose.

---
A Record Producer, The Pearl Album, Kris Kristofferson,
And The Sad Ending For A Gifted Lady.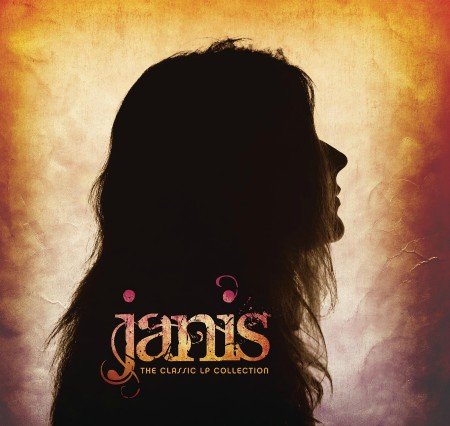 Kris Kristofferson didn't write "Me And Bobby McGee" with Janis Joplin in mind.
Kristofferson knew Joplin and they hung out together for a couple of months but he didn't even know she'd recorded the song.

In a 2008 interview with songperformer, Kris said "The first time I heard Janis Joplin's version was right after she died. Paul Rothchild, her producer, asked me to stop by his office and listen to this thing she had cut. Afterwards, I walked all over L.A., just in tears. I couldn't listen to the song without really breaking up."

Kristofferson might not have written the song for her, but she took the song and turned it into a song about herself. In Joplin's song, Bobby McGee is a man, though that doesn't much matter. And while Joplin might've never hitchhiked across the country with anyone named Bobby McGee, she still took the specific details of the song, and she made them universal. She did what great interpreters do. In the end, "Me And Bobby McGee vinyl memories" is really a song about Janis Joplin, because that's what Janis Joplin made it.

As "Me And Bobby McGee" is winding down, Joplin finally hits the moment where the song turns definitively sad: "I'd trade all my tomorrows for just one yesterday, to be holding Bobby's body next to mine." She wouldn't have many tomorrow's left. Joplin finished recording "Bobby McGee" on October 1, 1970. It was included on her album Pearl....Three days later, she was dead.
By 1971, her version of "Me and Bobby McGee" rose up the charts to #1 on the U.S. Billboard Hot 100. "Bobby McGee" became Joplin's only number one hit and is widely considered one of the greatest songs of all time.

Janis Joplin was a terribly romantic figure, and her life story reads like a myth. By design or by accident, Joplin's version of the song captured the romanticism of the life she lived, as well as the bad choices that came with that life. It's impossible to separate her version of the song from her death. In a way, it's almost like she wrote her own epitaph.

---
Is This The Best Cover Version That Never Gets Played?
So why is it that when you Google this song the name Jerry Lee Lewis never seems to come up any where near the top but many other artists do? Maybe I can change that with this Me and Bobby McGee vinyl memories story line. 
One reason could be Lewis recorded the song just after Janis Joplin's version was released (in October, 1971) and I believe at the time it may have been no one took Lewis' cover serious.  I did...And if you're a Jerry Lee Lewis fan and never heard this version you're in for a treat. 
Get ready, hold on...The Killer's on deck. You make the call but Lewis is sure at the top of my list on this one.  Enjoy.
---
Me & Bobby McGee Vinyl Memories
Written by Kris Kristofferson & Fred Foster
Original recording 5/16/69 by Roger Miller

Busted flat in Baton Rouge, headin' for the train
Feelin' nearly faded as my jeans
Bobby thumbed a diesel down, just before it rained
Took us all the way to New Orleans

I took my harpoon out of my dirty red bandanna
And was blowing sad while Bobby sang the blues
With them windshield wipers slappin' time
And Bobby clappin' hands
We finally sang up every song that driver knew

Freedom's just another word for nothing' left to lose
Nothin' ain't worth nothin' but it's free
Feeling good was easy, Lord, when Bobby sang the blues
Feeling good was good enough for me
Good enough for me and Bobby McGee

From the coal mines of Kentucky to the California sun
Bobby shared the secrets of my soul
Standin' right beside me, Lord, through everything I've done
Every night she kept me from the cold

Then somewhere near Salinas, Lord, I let her slip away
Lookin' for the home I hope she'll find
And I'd trade all my tomorrows for a single yesterday
Holdin' Bobby's body next to mine

Freedom's just another word for nothing' left to lose
Nothin' left is all she left for me
Feeling good was easy, Lord, when Bobby sang the blues
Buddy, that was good enough for me
Good enough for me and Bobby McGee

La da da la la na na na
La da da na na
La la la da, Me and Bobby McGee
La la la la la da da da
La la la da da
La la la da, Me and Bobby McGee

La la la la la na na na
La la la da da
La da da da, Me and Bobby McGee
La la la la la da da da.......
---
Kris Kristofferson & The Highwaymen
"Me and Bobby McGee"
Another cover of this song, and our personal favorite, is performed by The Highwaymen with Kris Kristofferson leading off. I enjoy it as much as Jerry Lee's cover. You can flip a coin on that.
Another special video as Johnny Cash and Waylon Jennings are no longer with us and they all sounded so good at this 1990 concert. Easy to see how much fun they are having together  singing this song live. 
Don't miss what Kris has to say about his friend, Johnny Cash at the end of the video. As great a songwriter as Kristofferson is, he holds Johnny Cash to a higher level.

Remembering Record Producer Fred Foster.
Fred Foster was an American record producer, songwriter, and music business executive who founded Monument Records. As a record producer Foster was responsible for producing a string of Roy Orbison's best-known songs in the early Sixties, including "Only the Lonely," "Running Scared," "Blue Bayou," "Crying" and the 1964 classic, "Oh, Pretty Woman."

He was also involved in the early careers of Dolly Parton and Willie Nelson. Foster suggested to Kris Kristofferson the title and theme of "Me and Bobby McGee", which became a hit for Kristofferson, Roger Miller, and Janis Joplin, and for which Foster received a co-writing credit.

On October 16, 2016, forty-five years after Janis Joplin posthumously took the song to No. 1, Fred Foster was inducted to the Country Music Hall of Fame — and the former Music Row secretary who inspired the song was in the audience to see it happen. Alongside Foster was fellow North Carolinians Randy Travis and Charlie Daniels.

Foster was inducted into the Musicians Hall of Fame and Museum on October 12, 2009, and was inducted into the North Carolina Music Hall of Fame on October 11, 2012.

Fred Foster died in Nashville in 2019, aged 87, after a short illness.

---
Return to Best Cover Songs Main Page.