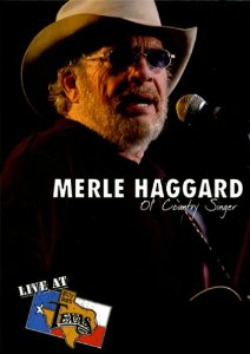 The lyrics to "When My Blue Moon Turns To Gold" was written by Wiley Walker and Gene Sullivan in 1940.
The song was the B-side on Merle's original 1977 #2 hit, Ramblin' Fever.

I first heard this song by Elvis in the fifties. It was released on a 45rpm EP (extended play 45) with two songs on each side and I personally have four copies of that 45rpm record. Nearly thirty years later Merle Haggard sings this song live in concert at the worlds largest honky-tonk, Billy Bob's in Fort Worth, Texas in 2004.

This is a mature Merle Haggard and his band performing at their best, and in an excellent environment.
A few of the songs Merle sang at the concert can be viewed on pages I have written here at Vinyl Record Memories. I've listed them at the bottom of the page for your convenience.

The songs include, "Misery & Gin," "Mama Tried" and I Think I'll Just Stay Here And Drink." Great songs with great stories and videos. 

Merle also performed "Fightin' Side of Me" at Billy Bob's. I don't have that one but I do have the song, "I Take A lot of Pride In What I Am" from the "Fightin' Side" album, and it also listed below for you to view.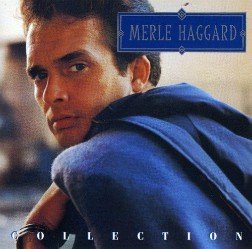 Merle performs 21 songs at Billy Bob's and the entrance of the talented Janie Fricke singing back-up on this number was a welcome bonus for me on this song.

Merle's smooth voice with Janie singing back-up produced one of the best version's I have ever heard on this tune. I enjoy duets and have a number of my favorites on this site. Most are listed under "Best Cover Songs" and are also located on the left navigation bar. 

Merle and Janie did have a #1 duet back in 1984 on the first single that Haggard and Fricke worked together on titled "A Place to Fall Apart."      

Watch this really nice video of the live performance.  Pay close attention to Janie as she is obviously enjoying this wonderful song with Merle. Her voice blends perfectly.

Where has all the good country music gone?

Enjoy...